If you're looking to add a bit of Jungle Love to your man-cave, man-pad or lady-pad, you'll need to tend to a few necessities. To create the delightful illusion that you are hosting amid tropical splendor, you'll need to get your Tarzan on with more than a few tribal music CDs and turning up the heat. If you really want to raise the temperature, you'll require some exotic yet tasteful, creative ways to ramp up your ambiance.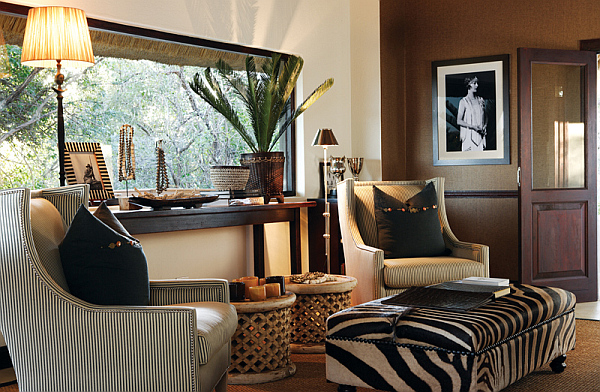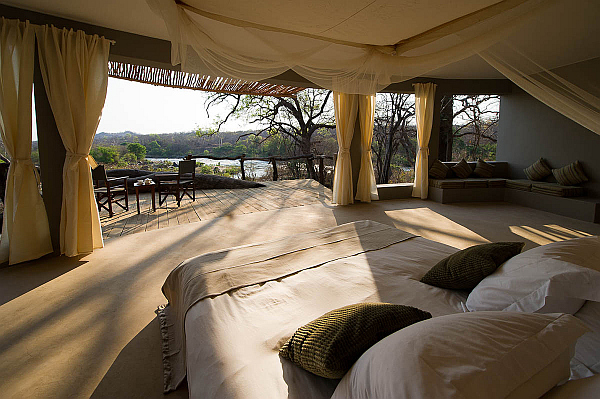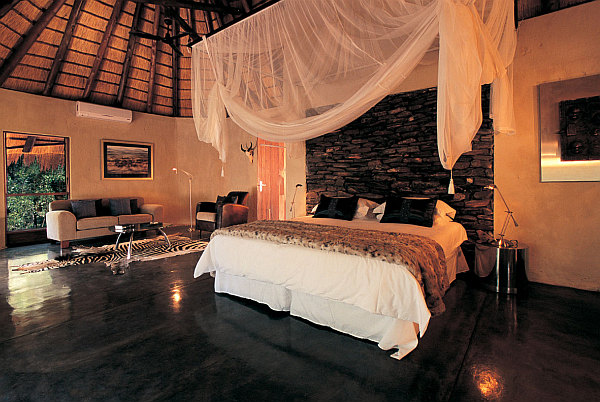 Decorating with a safari theme will require some planning and perhaps a little smoke and mirrors. Here's a few thoughts to get your safari started:
• Bamboo – If you want to bungle in the jungle, your bedroom has to be the ultimate in jungle motif. There are many styles of bamboo bed frames that will suit the purpose. Match that with a dresser and bureau, a steamer trunk at the foot of the bed, and you're off to a good start. If you really want to go ape, bamboo curtains with bamboo slats or vertical blinds is a nice touch.
• Wall Hangings – Your jungle love-nest could use some genuine African wall hangings, masks, and the like. For a total commitment to the plan, you can also consider adding wall paper or wall murals with a jungle motif. Perhaps a cascading waterfall on one wall, a distant valley with wild animals bathing or drinking in a river on another wall, and a thick wall of banana trees and other greenery on a third wall. There are tons of stick-and-peel wallpaper and murals available to effectively create your personal jungle. Add a few exotic bird stick-ons for effect.
• Exotic Bird – For absolute commitment, you might consider an actual parrot, macaw or other exotic bird. Make sure you find out all there is to know about proper care and feeding. Also, get a cage large enough to provide your feathered friend with plenty of space to flit and exercise. Your guests will truly be inspired and enthralled with an exotic bird in your home. You might also want to make sure your landlord will approve. Some of those birds can get very loud.
• Accents – You'll want some convincing accents like bamboo lampshades. You can also find standees online, gorilla, elephant, lion and more. They're great conversation starters and will make very interesting companions.
• Plants – You will absolutely need some plants. Again, make sure you learn how to keep them healthy with proper lighting, water and food. You can easily find banana trees, palm trees, rubber trees and other tropical plants that will grow and stay healthy with the proper environment and care.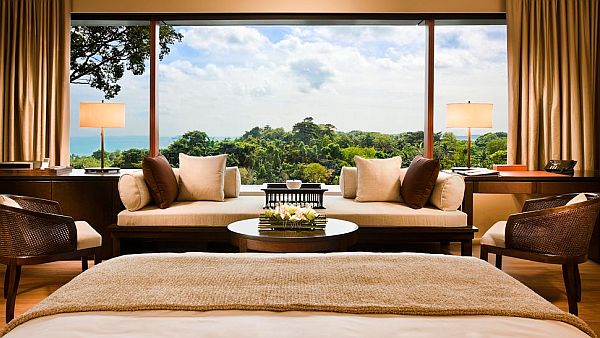 Now that you have the map, put on your boots and short pants, grab your binoculars and begin your transformation. You'll find it to be a fun ambiance when you have it all together. When you find your Jane to your Tarzan, or vice-versa, to monkey around with, turn on those tribal CDs and go ape.
[Editor's comment: Don't forget your pith helmet!]