Shek-O Residence in Hong Kong is an outstanding structure located on the top of a hill, overlooking the mesmerizing South China Sea. Erected on a planar triangular plot by the creative folks from Scott Allen Architecture, this house has bagged several awards for interior design.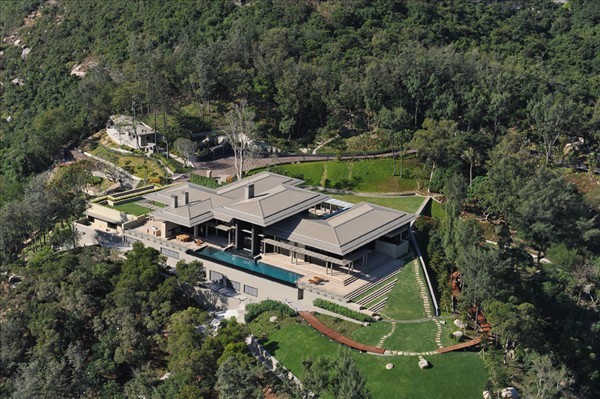 The location selected for this house is moderately inhabited and rural. An array of tall trees serves as natural canopy, protecting it from the semi tropical climate, which becomes harsh during April to May. The house features a contemporary residential design, and an infinity pool near the entry courtyard receives you into this magnificent house.
Main living room is flanked by magnificent sitting room and a spacious dining room. The house is crammed with a range of spectacular furniture carved out of teak and expensive imported woods. You would see spectacularly designed artistic furniture, cushions, and tables right from the living room to the most oblivious kitchen.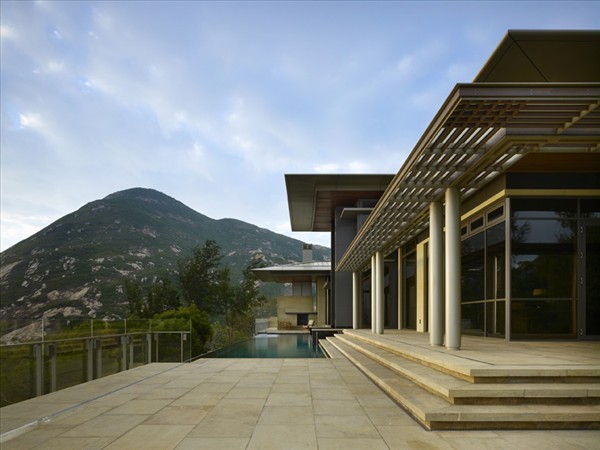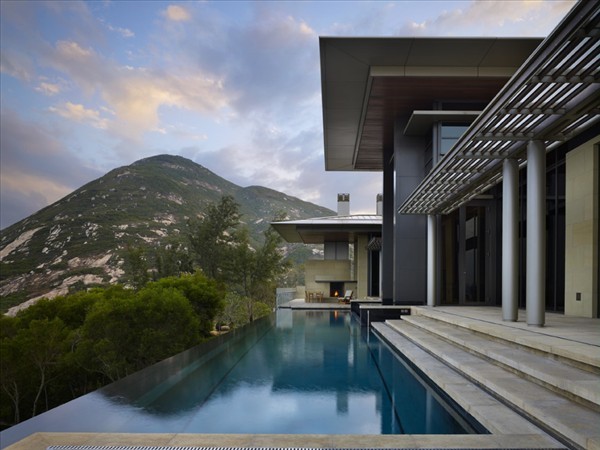 Located in a windy landscape, it offers a warm stay around the year. Full height glass walls bring exterior into interior of this house. The exterior of this landlocked location is blessed with beautiful natural terrain- hills, valleys and marvelous façade.
There is a separate dining room for family off the kitchen. The fashionable kitchen sports all kinds of modern utensils, arranged neatly and organized. Garage, servant's space and general purpose spaces are located in a level below. More details about the Shek-O Residence can be found here.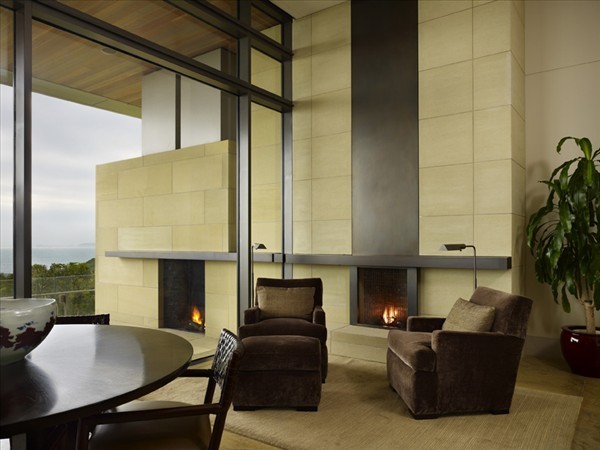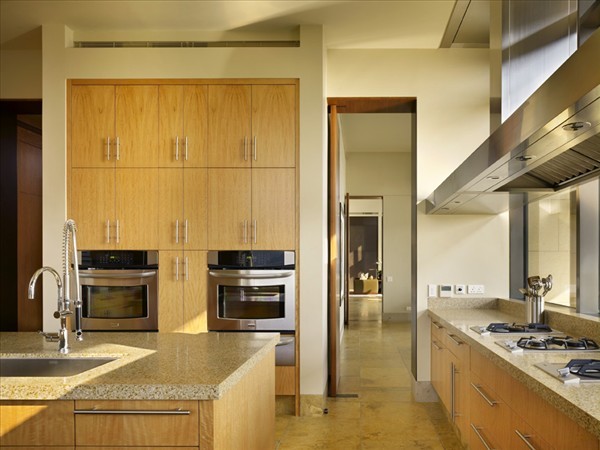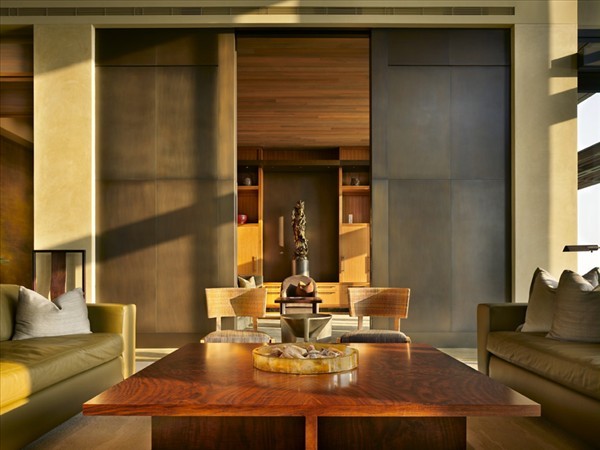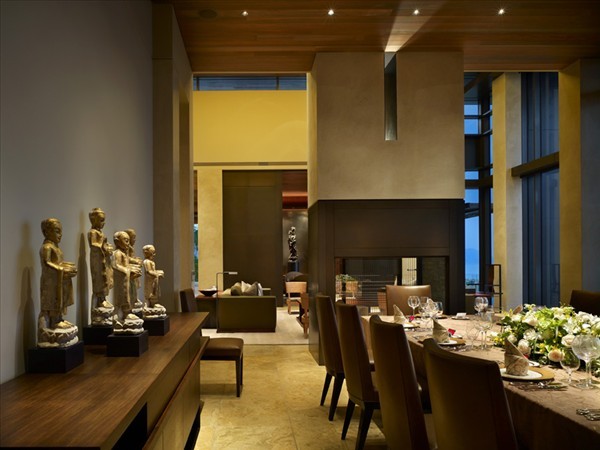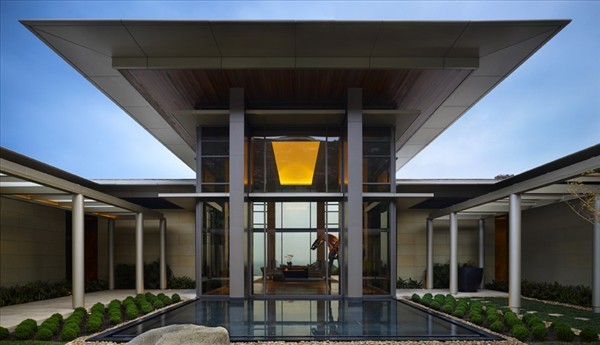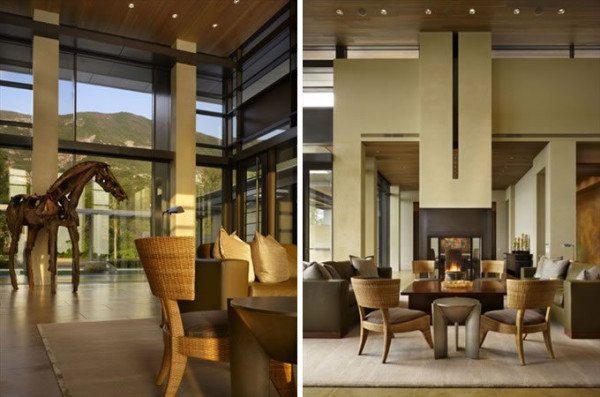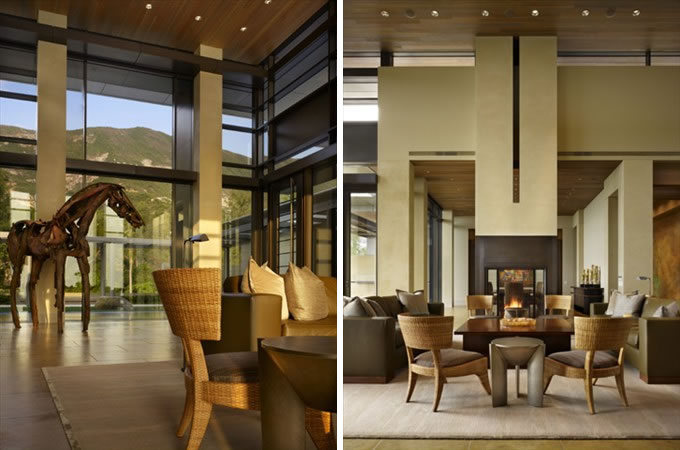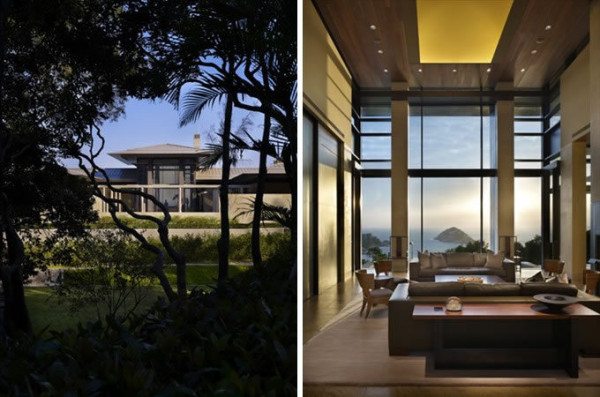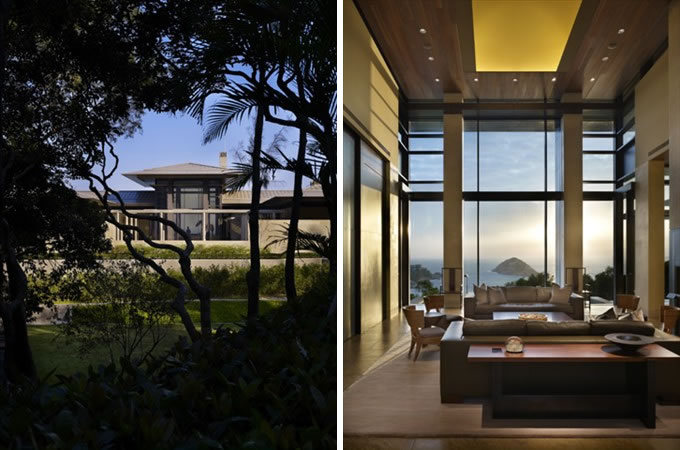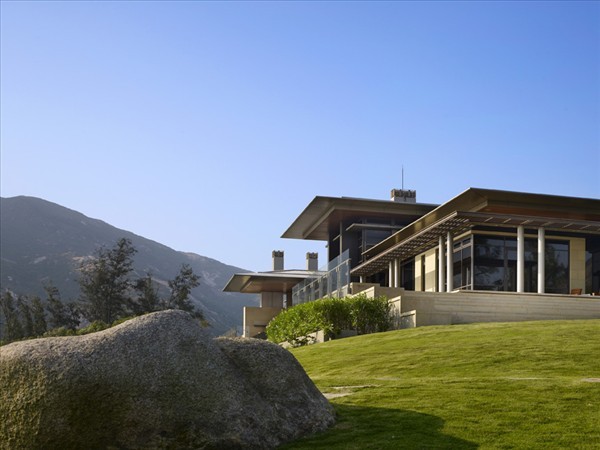 Interiors by OSKA. Photography by Benjamin Benschneider.