Located in the heartland of Portomaso, St Julian, this exquisite penthouse seems to re-define all existing concepts of luxury. Flanked by the spectacular Mediterranean beaches, the house extends up to an area of 1,000 square meters. Large living spaces ensure luxurious living and the site has been well chosen for this wonderful canopy close to St Julian bay and the famous yacht marina.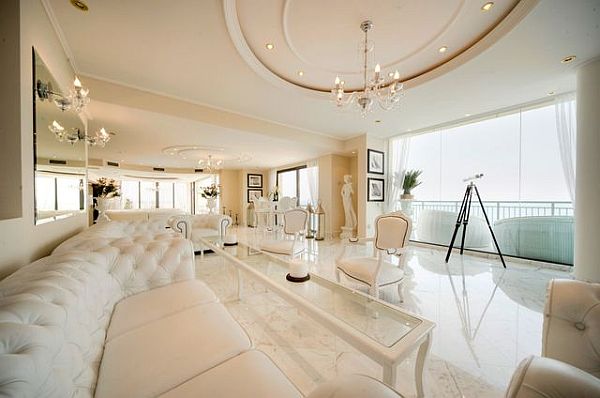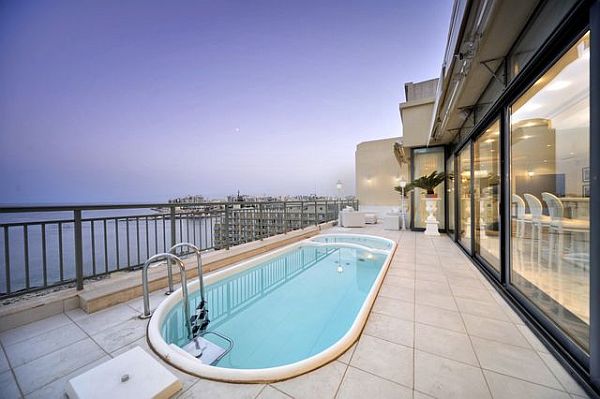 The dining area is spacious and has been made as an extension to the living room.  Beautiful wooden furniture, finished in artistic style looks pretty against the white toned walls of the house. The penthouse features all kinds of contemporary furniture such as wooden tables and white leather sofa sets. Doors are designed in post-modern architecture with large sliding glass windows offering unobstructed view to the mesmerizing Mediterranean Seaand spectacular beaches.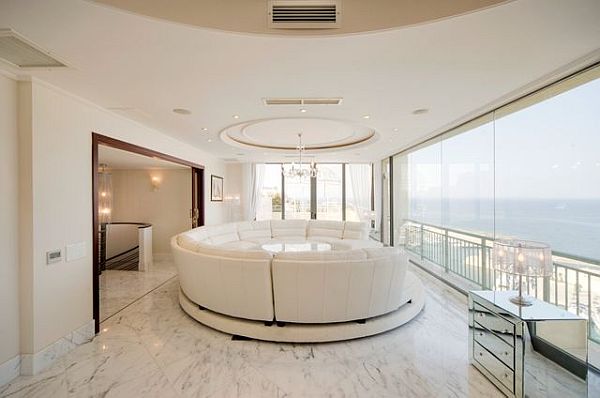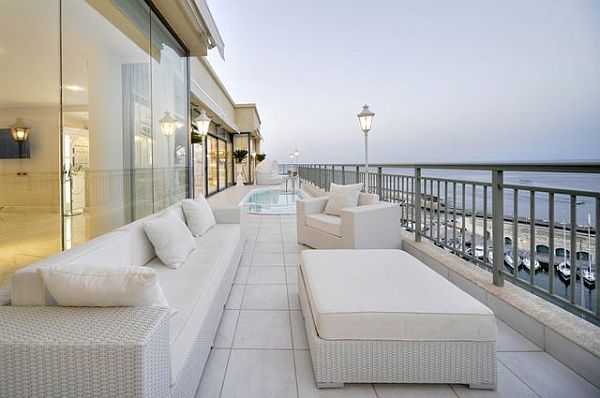 The kitchen is spacious enough to house a wonderful dining bar, and also sports wooden cabinets and a dark marble worktop, along with a heap of stainless steel appliances. You can see modern utensils like espresso machine and wine cooler inside this modern kitchen.
Theatre space, game room, gym, sauna pit, steam room and a large lot to park your car are other attractive features. There is a fabulous library displaying loads of books on various subjects under the sun. The traditional leather sofa imparts a refined reading experience, whereas the stair case leading to the mezzanine adds to its aesthetic character. The cost of this outstanding penthouse is €10.8 million. Want one?