Architectural studio Moon Hoon, with offices in Seoul, designed an angled residential retreat in Korea. Featuring a distinct facade shaped out of several angled volumes, the Panorama House gathers vistas of the surroundings through different-sized windows that frame the views from each room in a new and creative way.The angled facade allows views from different perspectives and strongly connects the interiors to the surrounding suburb.
Located on a hillside, the modern Korean house is home to a family with four children who needed a comfortable, creative space to grow. The creative interior design features the ground level social areas and the upstairs bedrooms, while a fantastic feature ties it all together  – a huge wooden staircase with nooks and integrated bookshelves that also serves as a viewing platform for a projection screen. The Panorama House is a dream home for children and adults alike. (Found on Designboom)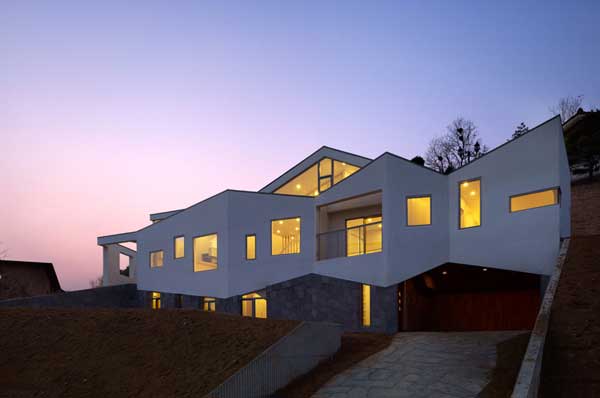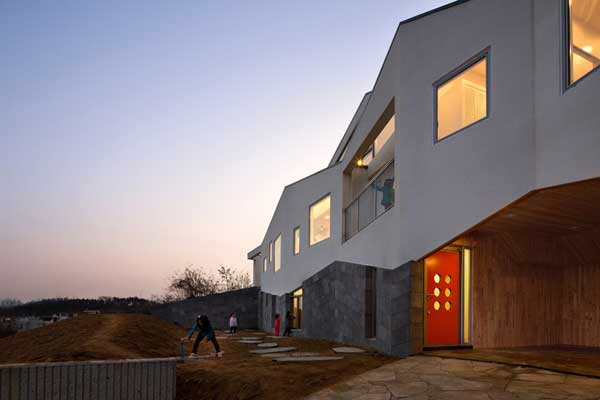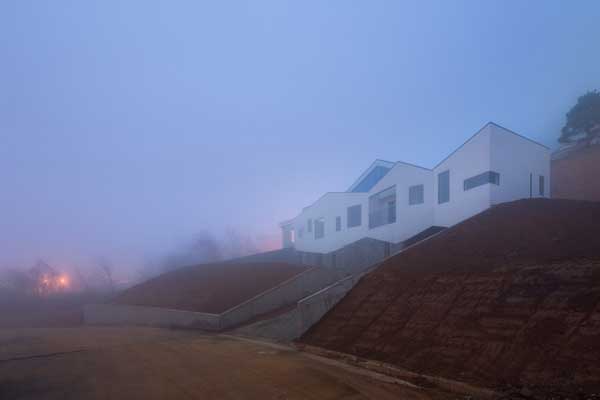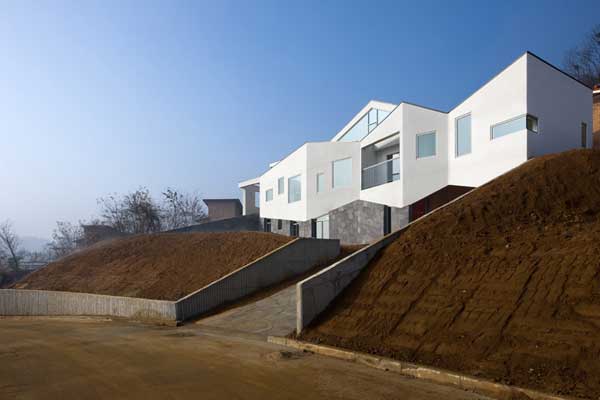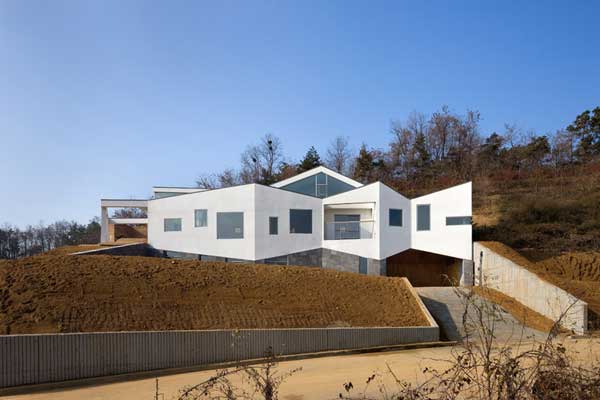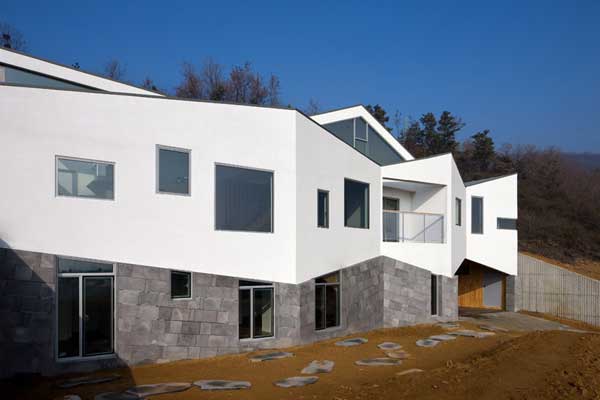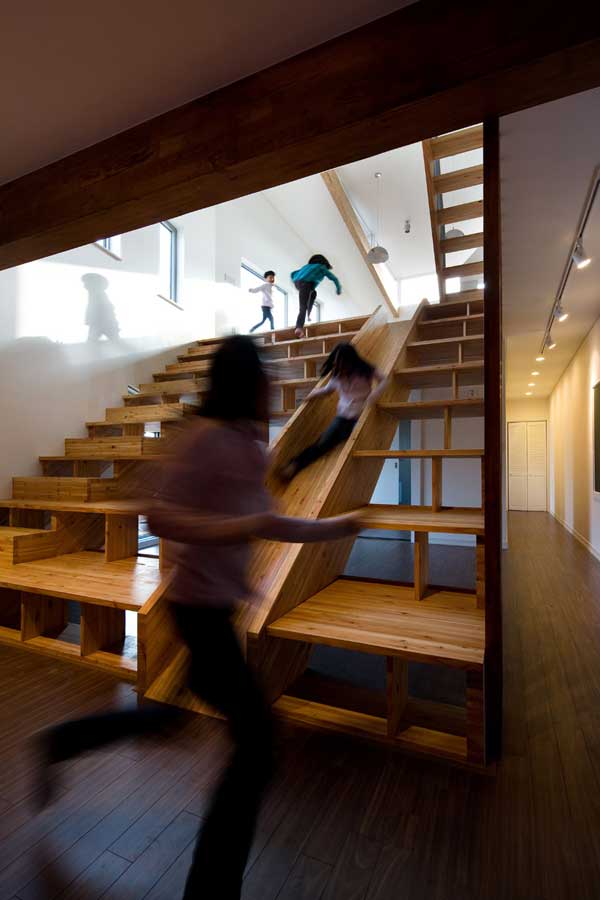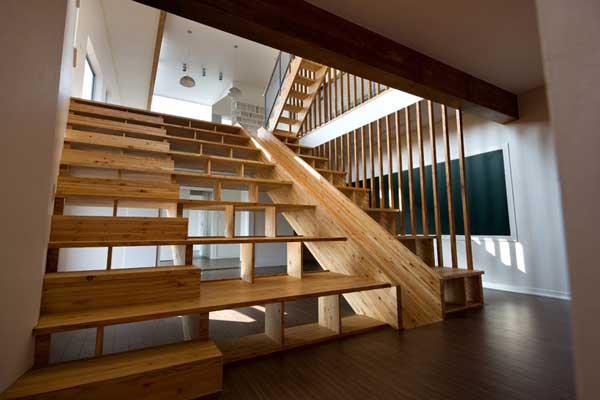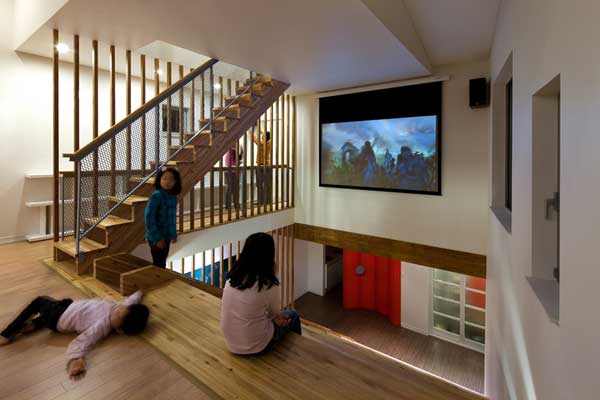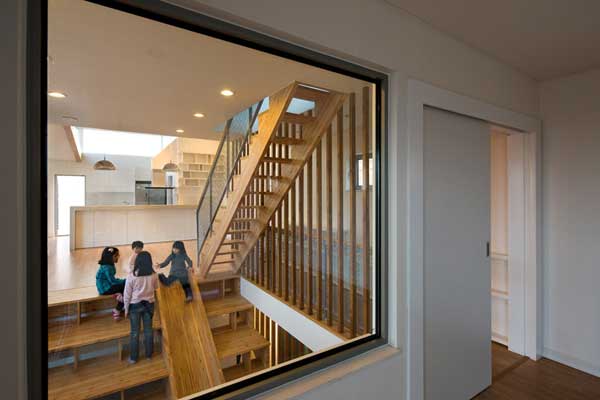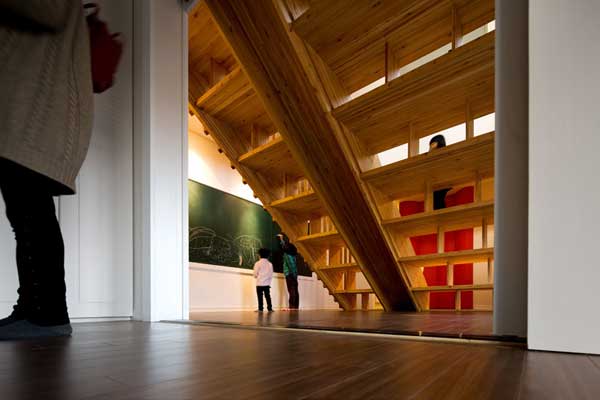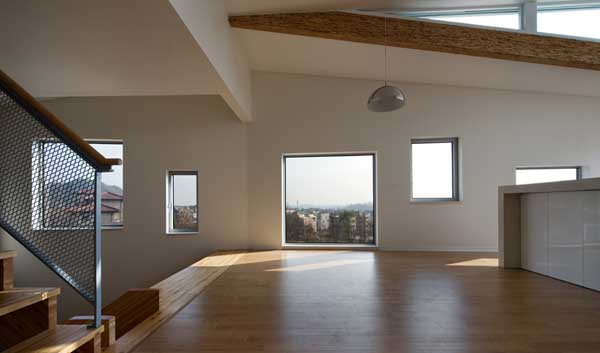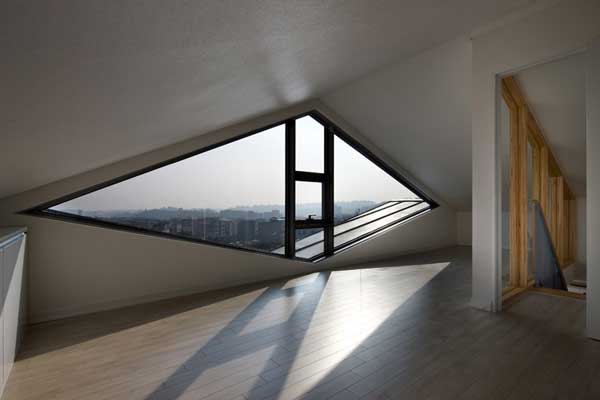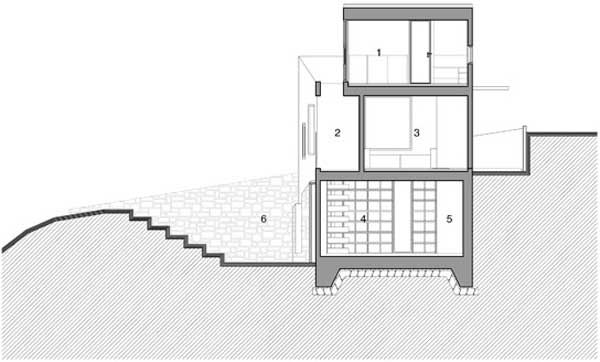 Liked the story? Share it with friends.