Located in the gorgeous landscape of Koh Samuii island, this contemporary Thailand Villa is simply magnificent in architecture, and spectacular in its outlook. The first thing you would notice about this spectacular house is its proximity to the vast blue ocean lying close to it. The entire architecture edifice is built around a large pool, around which are the various segments of this magnificent house.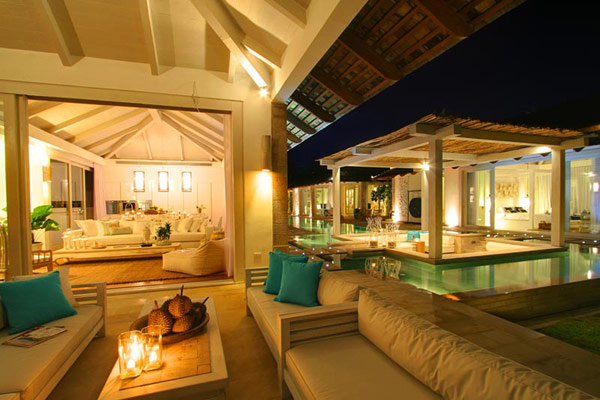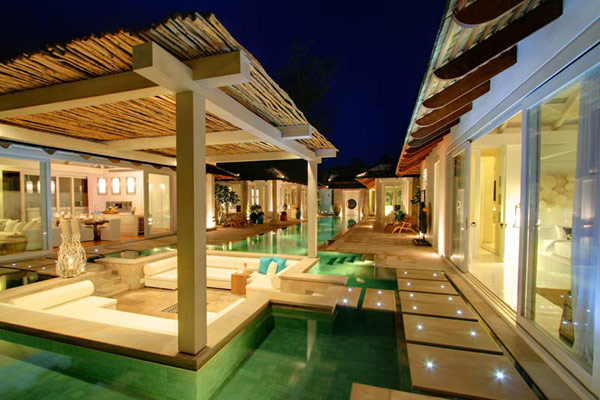 The entrance of this residence opens up to the ocean. Facing the ocean are some garden chairs and sun beds in front of the villa. Palm trees planted in a wonderful linear pattern with ample distance between them is just another visual treat to the visitors. We bet you will love this house the moment you see it. There is hardly anything inside this house that would escape your attention. Literally, there isn't anything you wouldn't love inside this house.The house has every facility that a contemporary nuclear family seeks. There is a fitness room near the pool; and two kinds of kitchens inside this beautiful Thai villa – an open-plan kitchen and another Thai-style kitchen. Dining and living area are found close to the open-plan kitchen. The house has got a wonderful blend of furniture and lighting. Reminiscent to traditional Thai customs, you would see lamp stands on the dining table.
Floor mattress, bedding, and wonderful black-and-white paintings offer an irresistible visual treat. So, when are you planning a visit to Thailand- the land of white elephants?