Tired of tables with four long supports and a flat palette above? Here comes an outstanding table with a single stand resembling the trunk and roots of a huge tree, though it's made up of steel. Seems interesting, right? A Jeroen Bomers architect has brought forth this brand new design to domestic furniture. Inspired from nature, they successfully transferred this fantastic concept to very familiar furniture, and the whole world started to notice them.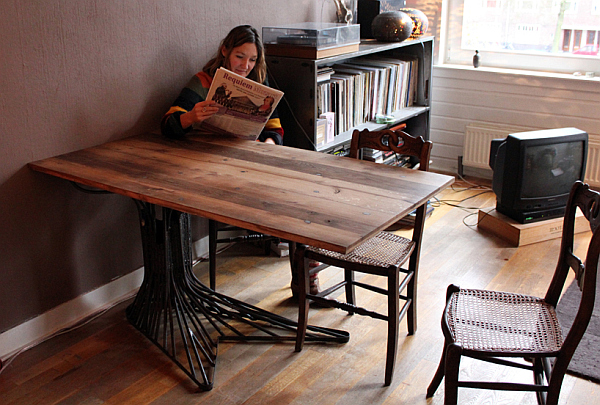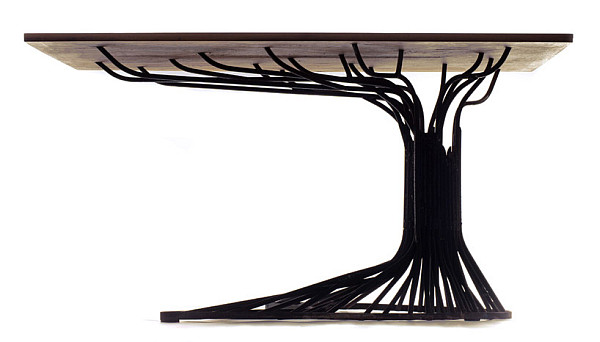 The design is structurally perfect, and hasn't compromised an inch on stability. We feel this spectacular design is going to strike your interiors on huge margin. Spread over a large area at the base, tapering towards the middle, and then branching out to a wide palette above at the top, the stand of this contemporary table resembles a tree in every respect.
Trees have acquired a great deal of compassion in the minds of people all over the world due to the grave injustices we did to them. And, the compassion could be factor to lure you into this wonderful design. The top wooden surface of the 'Tree Table' is made up of hard wood of two- century old Oak trees. The table is ideal to be used for dining, and would go equally well to your study room.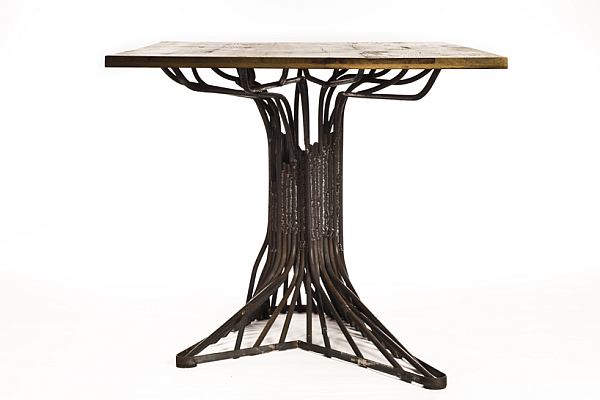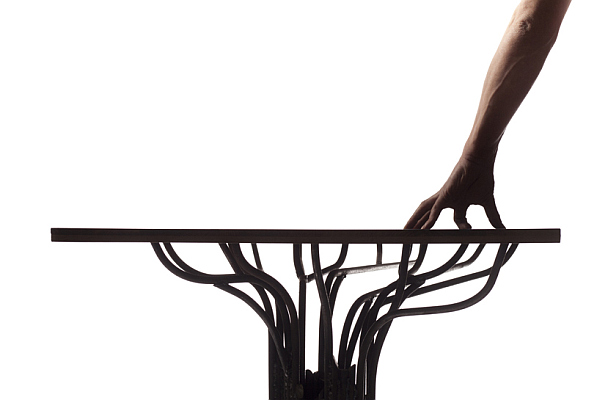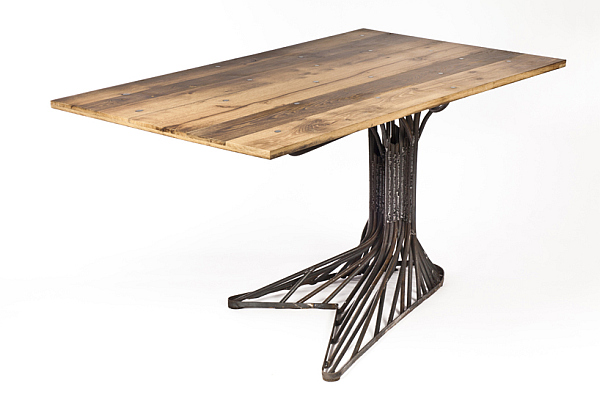 Liked the story? Share it with friends.