The prolific countryside of Issaquah Highlands in Washington looks like an ideal place to erect a contemporary western house like the one you're about to see.. Its location serves as the primary attraction to visitors, while design from Scott Allen Architecture does the rest — so if you're somewhere near, don't hesitate to pay a visit to the Harrison Street Residence.
Stretching across an area of 4,589 square feet, this wonderful two storey building has the main living room as well as the master suite on the second level. This allows you to have a full coverage of the exciting outdoor view. The house is an exemplary example of using wood in house construction.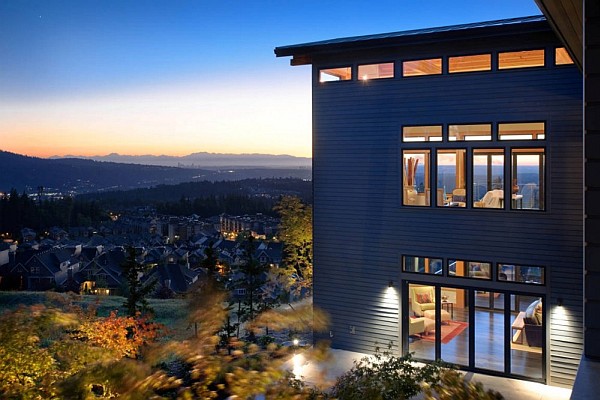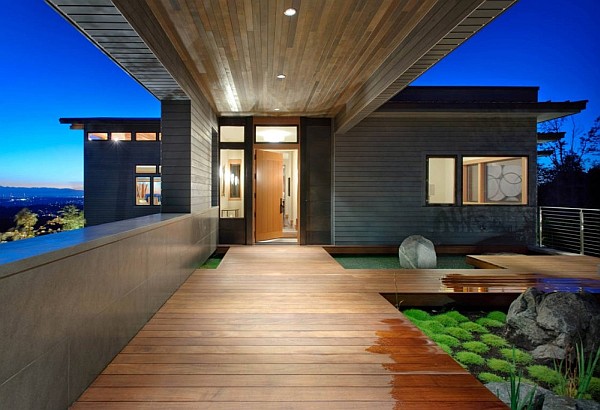 The lower level of Harrison Street Residence finds space for three bedrooms, two bathrooms, a bar and wine room. A large open living room gives the impression that the house is very spacious. Large motorized windows aid easy and efficient cross ventilation, whereas the wood-cum-steel stairs impart beauty and strength to the residence.
The house appears to be a brilliant option from an economical point of view. It utilizes every scope for natural methods of power conservation like natural cross ventilation, a geo-thermal heating and cooling system, and the double-paneled roof. These facilities ensure cool and nice living for residents in this house. Also, energy charges could be trimmed down significantly.