A residence near the beach is sure to be exciting. How about a traditional yet luxurious one? Here, we tell you about such a residence, located in western Pacific coast of Chile. Designed by DRN Architects, this beach house hosts a wonderful blend of modernity and luxury.
The most observed feature of this trimmed structure is of course its design and exuberant use of wood. It appears that the architects chose a unique use of wooden piles erected above a sandy surface below. Piles are not kept vertical, but tilted a little to maintain a steady inclination to the surface below.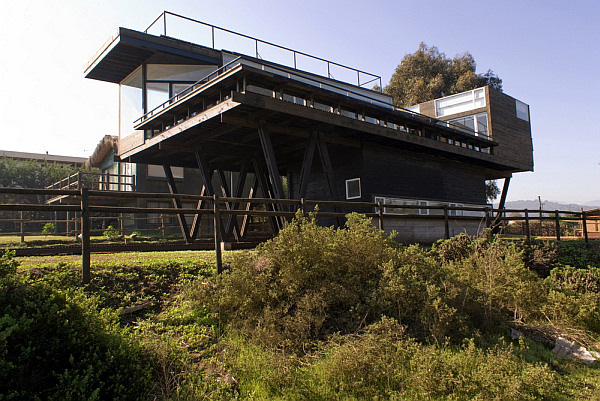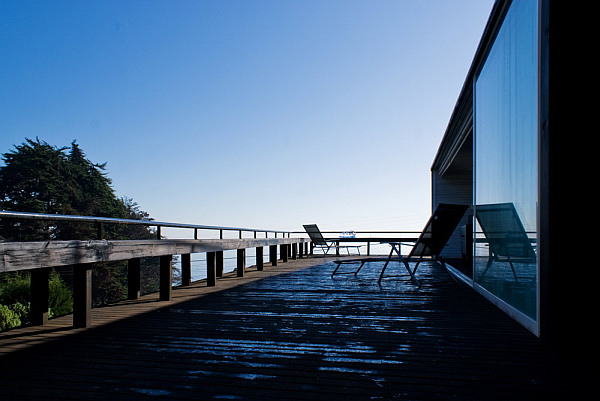 The Chilean architects were right about the location, too. It offers lots of silence to those who love to meditate. The large sliding doors provide an unhindered view to the Pacific Ocean outside, without privacy being affected. Nothing will hinder you from accessing the cool breeze, natural sunlight, or beauty of Chilean beaches.  A wide and open rooftop opens up to the fabulous view of deep blue waters and wonderful horizon.
The house itself is structurally fabulous and really worth a visit. Wooden trusses, decking, wooden stairs, and wooden pavements that lead you to the house are all an incredible visual treat. This will improve silence, which is necessary for sound sleep. There is a separate guest bedroom for visitors too.
So, when are you heading for Chile?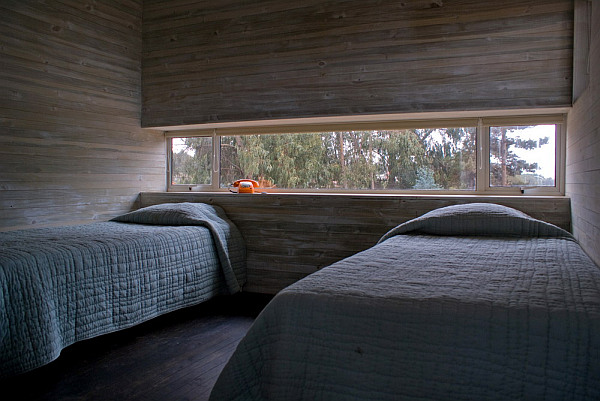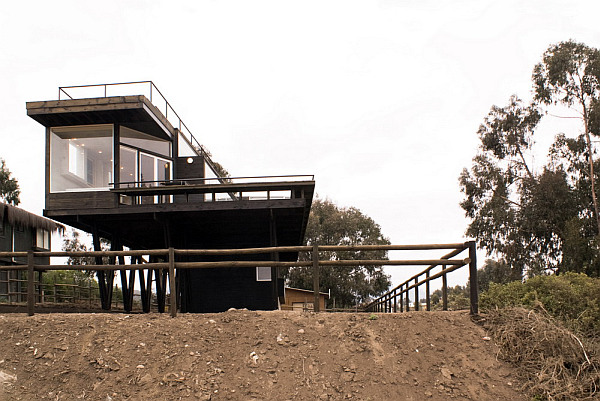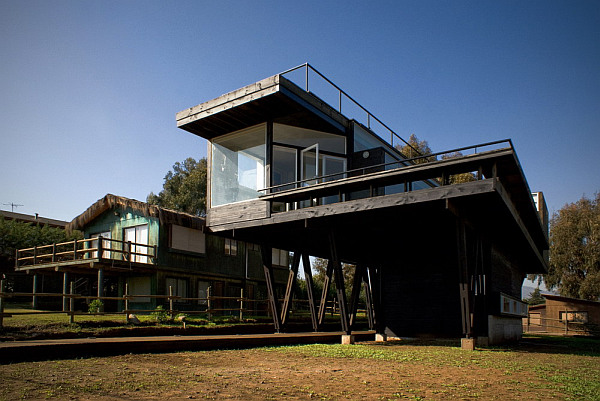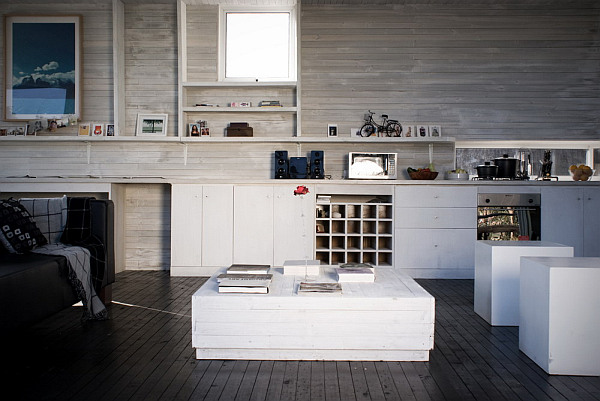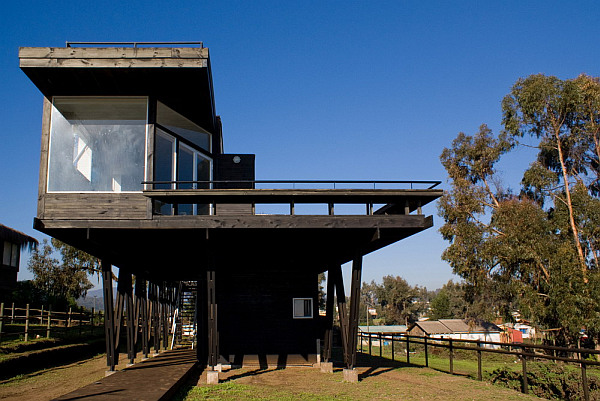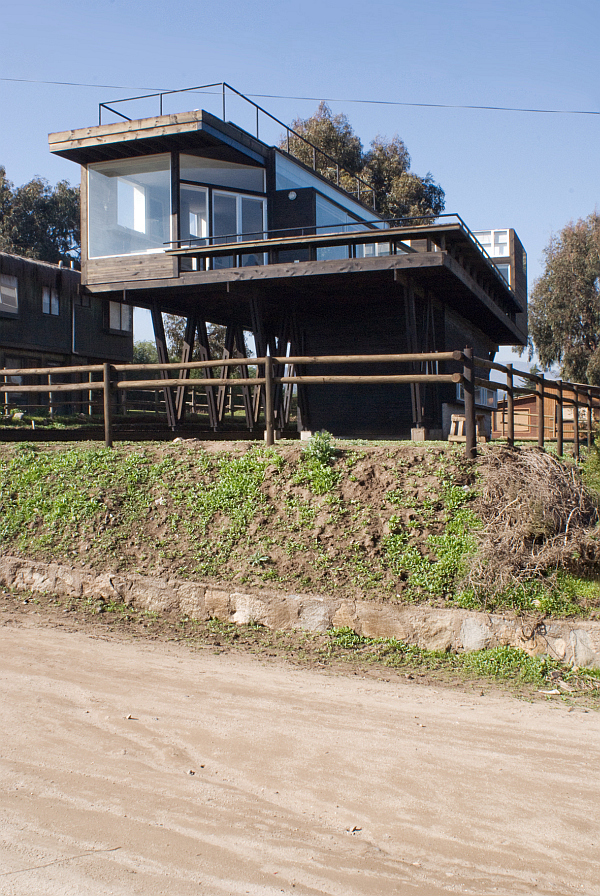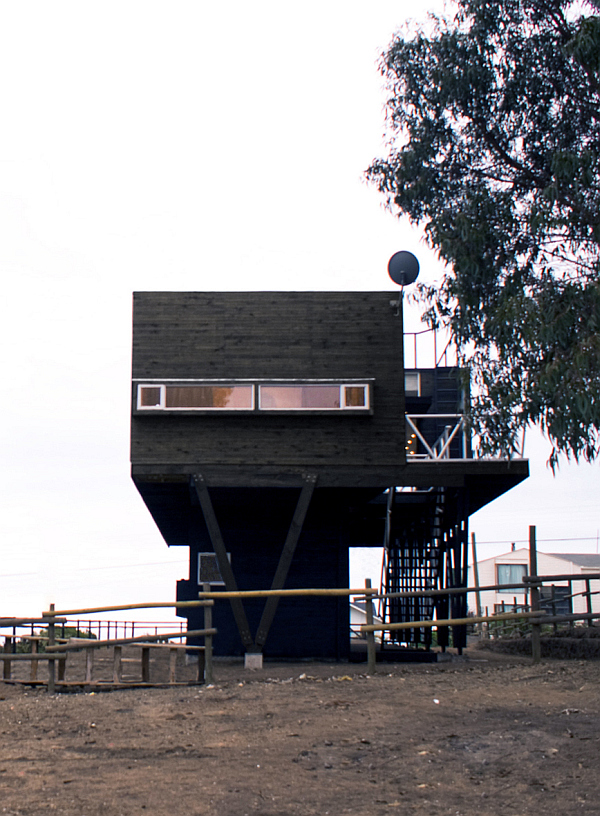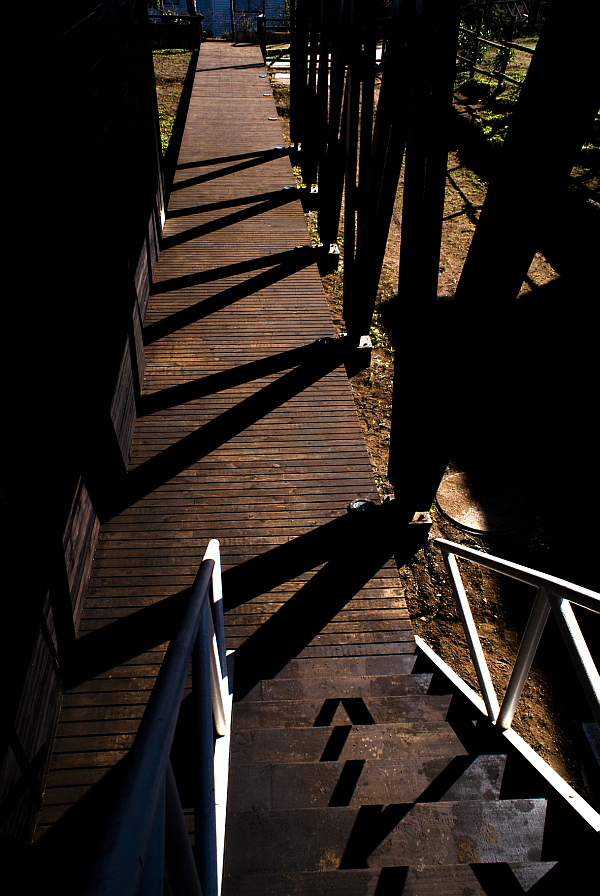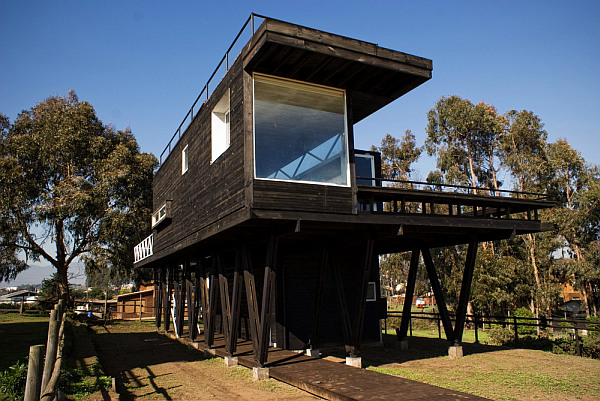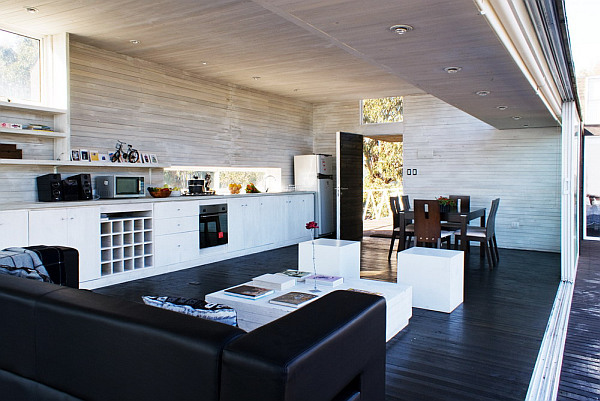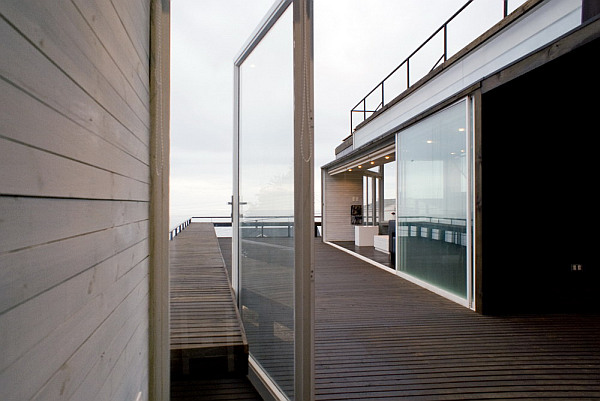 (pictures by Felipe Camus of Chilean architecture database Barqo)