Any house is assessed by the looks of its living room. And, here come some new cushion sets to add a bit of charm to your living room. These moisture-resistant cushion sets are made out of mahogany and the manufacturer presents wonderful offers to these exclusive cushions for Indian buyers. The Chatham Sectional Cushion Set gets its designs out of some simple curvy linear designs, which could lure anyone to this magnificent furniture set.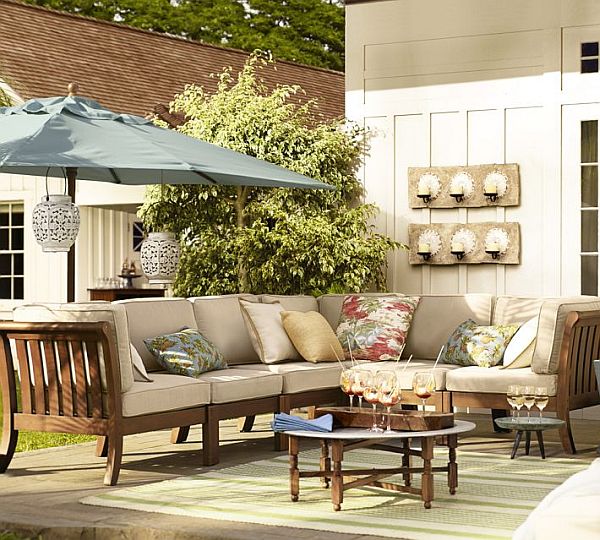 It comes both as a 5-piece model and a 6-piece model. The hardwood of mahogany ensures durability, while a high grade touch wood applied on its surface brings in elegance to this spectacular cushion set. Ordinary foam sofas and leather cushions seem to have made way for traditional wooden furniture.
The world has well adapted to natural and biologically safe materials replacing the synthetic ones. The cushion set featured here is easy to wash, as you can remove the cover whenever you want. You can do it all by yourself without any external help. Adjustable levelers help in adjusting the height of this furniture. Each unit in this set can handle weight as heavy as 300 pounds.
Current price for the Chatham Sectional Cushion Set starts from 1,600 euro (that would be some $2,125 at today's rate). (from PotteryBarn)