Coffee-shop giant Starbucks completed designing their new conceptual building — the Starbucks Coffee Lab — inside a historic bank vault in Amsterdam, with the assistance of designer Liz Muller.
Located near the famous square of Rembrandtplein (Rembrandt Square), this is the ninth concept store in last three years to come out from Starbucks. And because it's situated near the thickly inhabited urban space, it looks more like a community gathering space.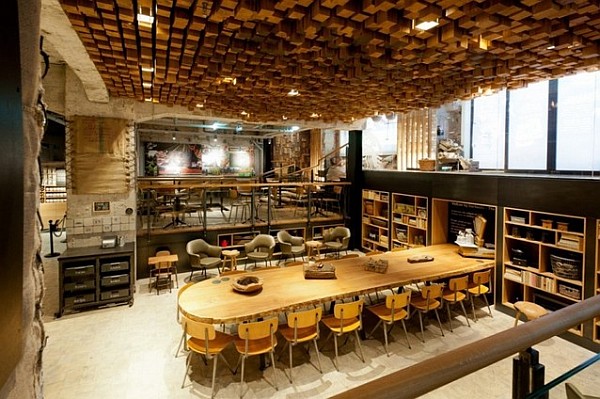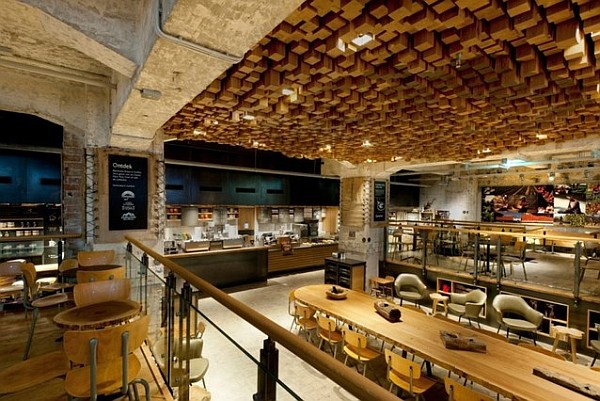 The bakery is placed in the back of the building whereas a raised platform meant for individual performance awaits you near the entrance. This would impart a feeling that this is more like a resort where you can get the best coffee in the world. The interiors are superbly furnished with antique earthenware tiles and oak furniture. As a reminiscence of the olden regal period, individually cut wooden blocks hang from the ceiling. As you know, the location of serving coffee is as important a factor as the quality.
Designers seem to have taken this principle into account while designing this magnificent architecture. The new concept shop offers you a brand new coffee experience. Starbucks Coffee Lab has got the most advanced kind coffee brewing system, which you won't see anywhere else in the entire world.
More than 35 artists and designers toiled for years to make this conceptual building a reality. Designers have followed all government regulations to minimize the impact on the environment while erecting this massive structure. (from Dezeen, photography by Rien Meulman)