With each day passing, wood seems like becoming more popular in buildings and homes. For a fairly long time, wood had been used merely for doors and windows; and later people began using it for floors, too. Now, Belgium-based studio Passion 4 Wood has demonstrated how to incorporate wood with contemporary lighting accessories. The company undertakes all work involving wood in lighting and decorative accessories — hence why hey even named their project, "light meets wood".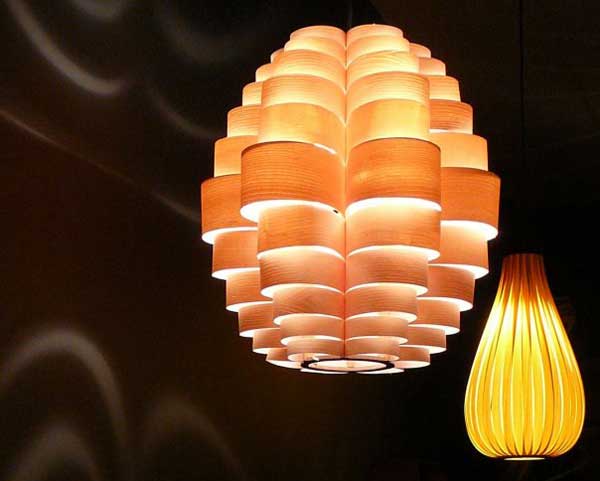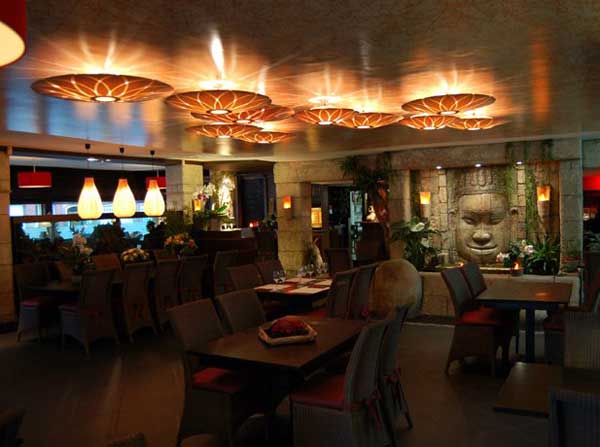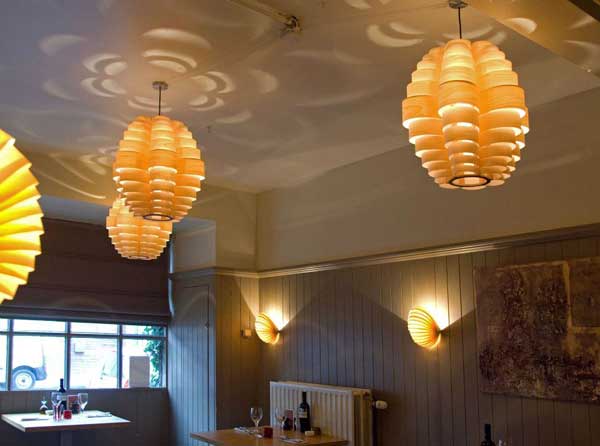 The products are more like artifacts than contemporary decorative items. They exhibit exciting curvature in brilliant wooden color, and a real visual treat even under sunlight. The lamp shades from Passion 4 Wood exhibit really complex and wonderful geometries. Some times they assume some simple shapes of a sphere or a rectangular block. But most often, they turn oval, ellipse and hyperbolic ellipse, which are considered as more complex geometries. And, these lamp shades retain a sense of simplicity in its outlook, which make them your all-time favorite.
These magnificent sculpture-like accessories go well on your homes or office alike. It brings in elegance to your interiors, without demanding much out of your wallet. Remember, this could be a once in a lifetime investment, and doesn't that seem like an astonishing option? So, what are you waiting for?