Designers Pawel Sokol and Hanka Bajer from Exit Interior Design Studio are the ones guilty for the contemporary feel and the stunning simplicity of this gorgeous apartment in central Warsaw, Poland. Located on the first floor, the bright Eko Park 3 apartment seems small at a first glance, but on a closer look it proves quite large and intimate, thanks to its multifunctional furniture and the highly modern spaces.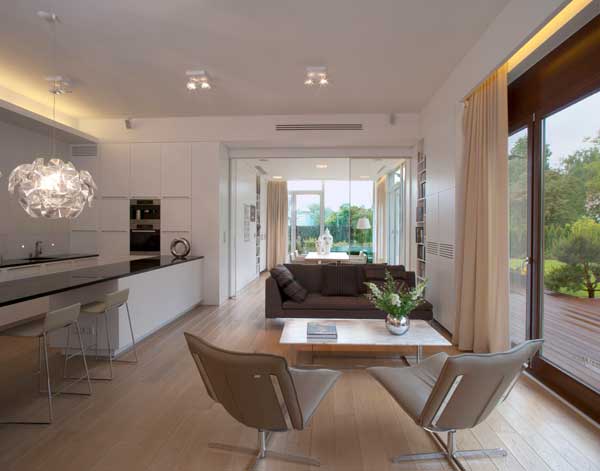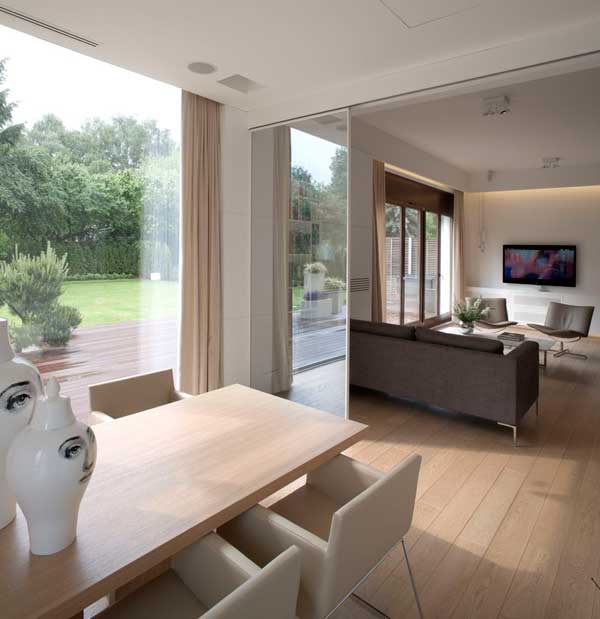 One of the most interesting features of the apartment is the open space living room that houses a luxurious kitchen and a rather elegant dining room. On top of that, there are floor-to-ceiling windows that allow plenty of natural lighting on the lacquered oak, mild colored, wooden furniture that adds up to the pristine environment. Other places of the apartment can be reached via three-meter high Rimadesio doors made of glass and aluminum.
Speaking of other spaces, we're totally sold on the way the bedroom has been designed — with lots of white to make it airy and peaceful, adorned with fancy accessories. Not sure if I'd be game for such a bathroom entrance though, as I like a bit more privacy when it comes to going to the place where even the king goes alone. Other than that, the beautiful Zeppelin lamp from Flos hanging over the bathtub from Victor and Rolf, is quite enticing.
(Photographs by Hanka Dlugosz)