We seem to have a passion for Swedish apartments and houses as we wrote about plenty of them on Decoist. Today, we're at it again with a new, rather small, contemporary loft in Post Hall, in central Stockholm. As usual, we're looking at a black and white interior that makes the 68 sqm area look much larger than it is. And it's more special, if we may add, thanks to the big windows that allow plenty of natural lighting inside and the dark-stained oak parquet floors for contrast.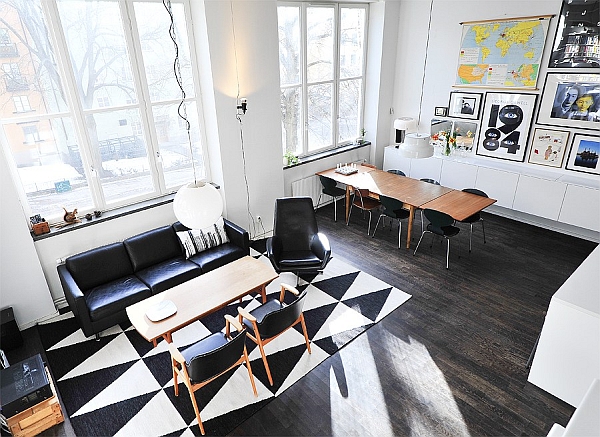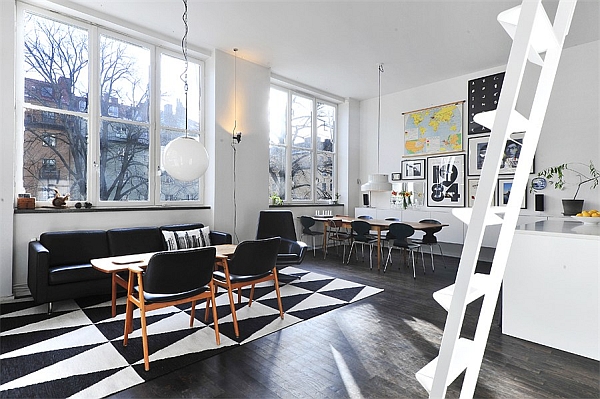 What you see below is a two room apartment with one bedroom. It's partially illuminated with spotlights in the ceiling, has an open-space living room and a kitchen with an island and with stylish benches in white coriander, a shower room with a washer and dryer, as well as two contrasting glass panels, and what looks like a very comfortable bedroom accessible directly from the living room. There also seems to be a "hidden" place to house your guests whenever needed — it's accessible via a ladder, has some functional furniture and a bed, nothing more; just make sure your guests don't drink too much!
Quite stylish, don't you think? Costs 4.5M Swedish Crowns, or around $665,000 at today's rate. (more info here)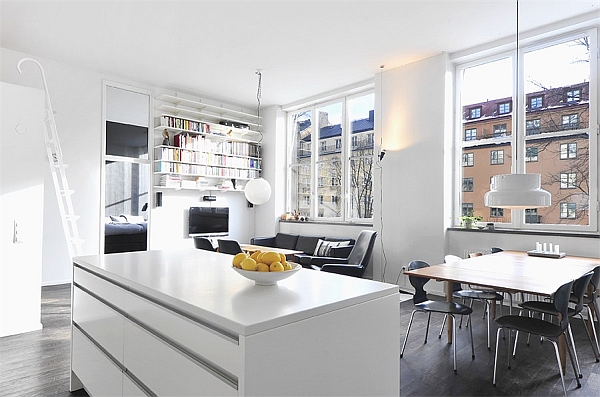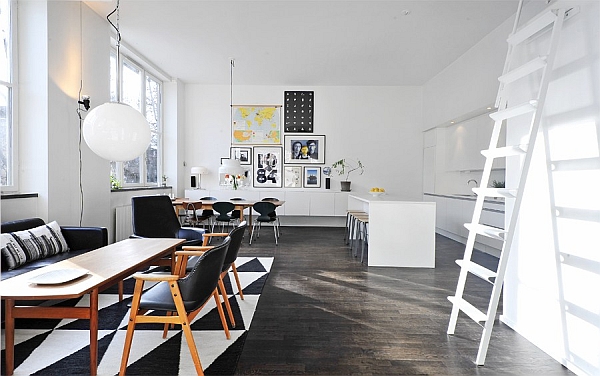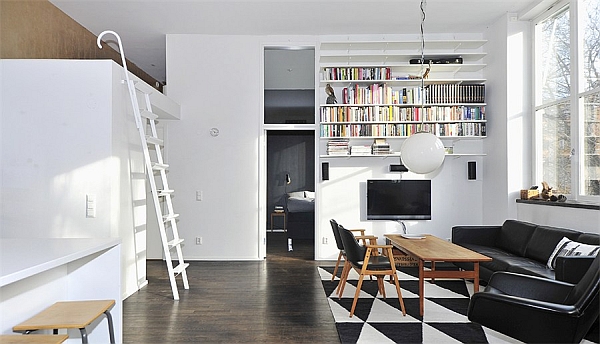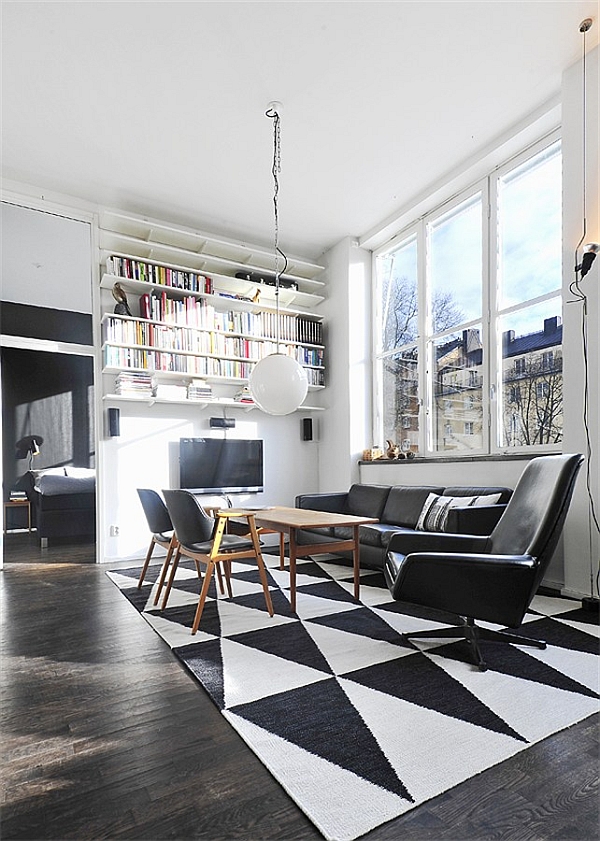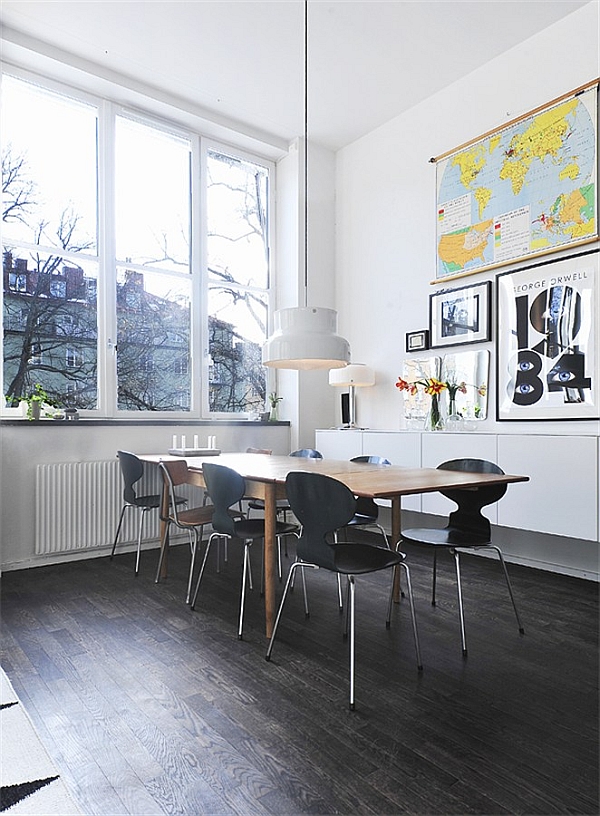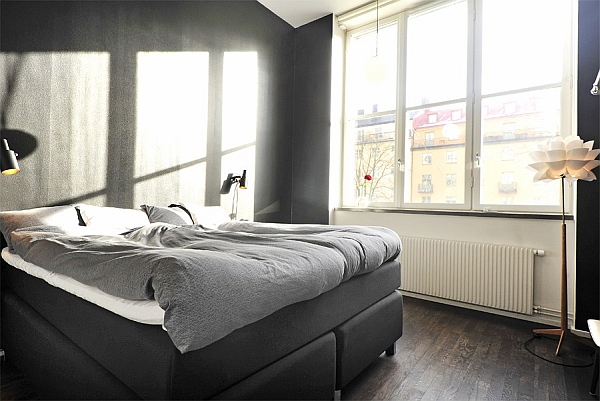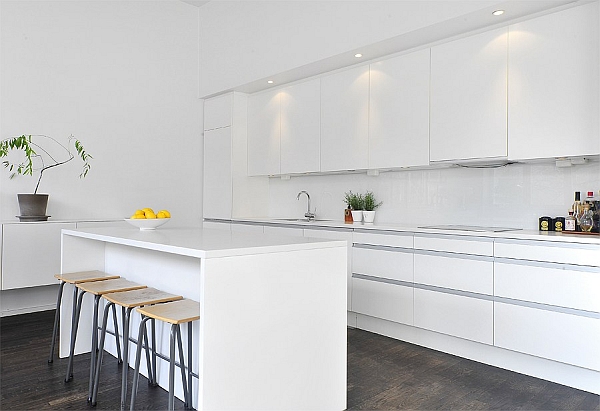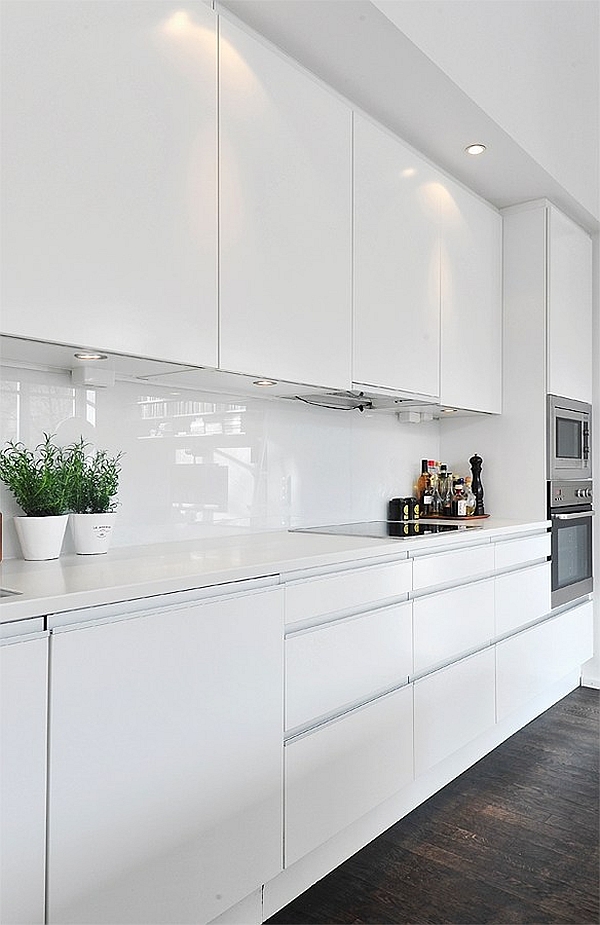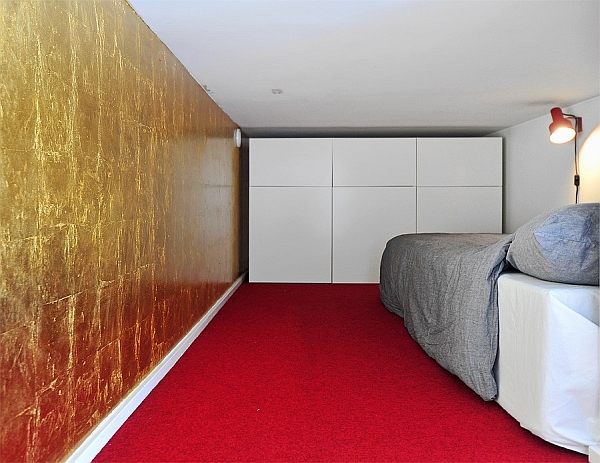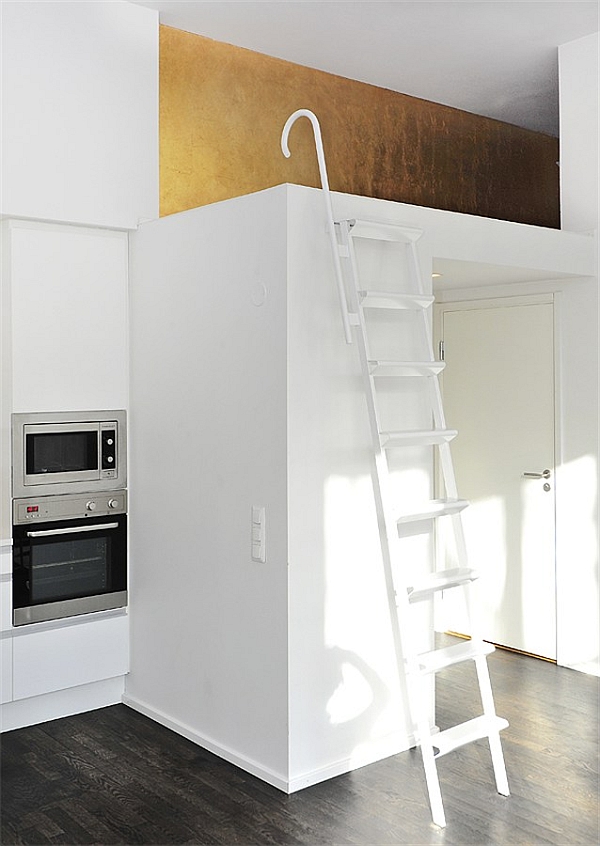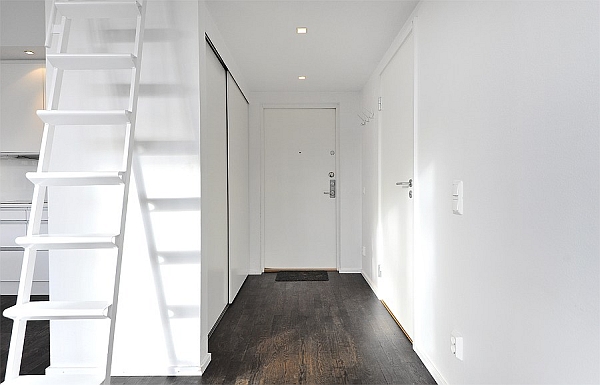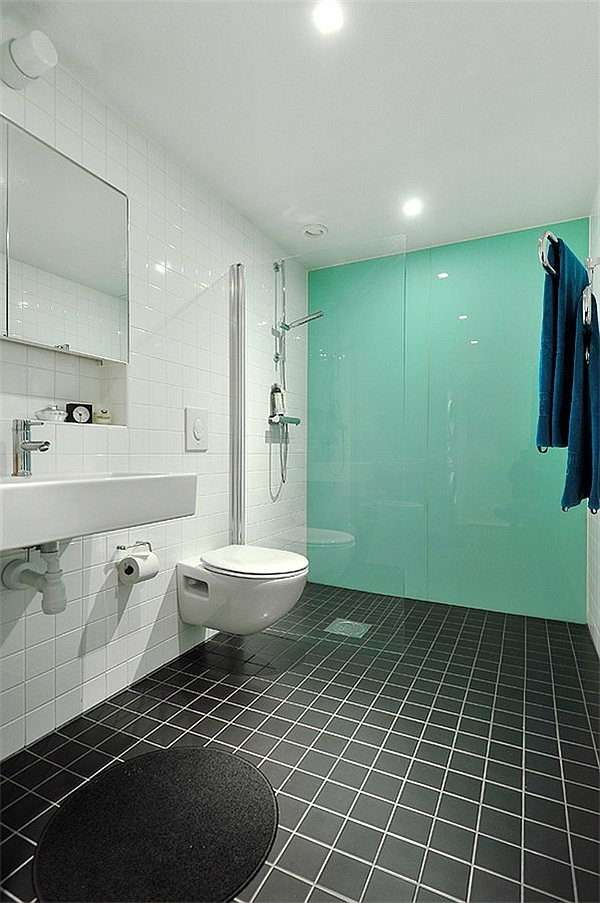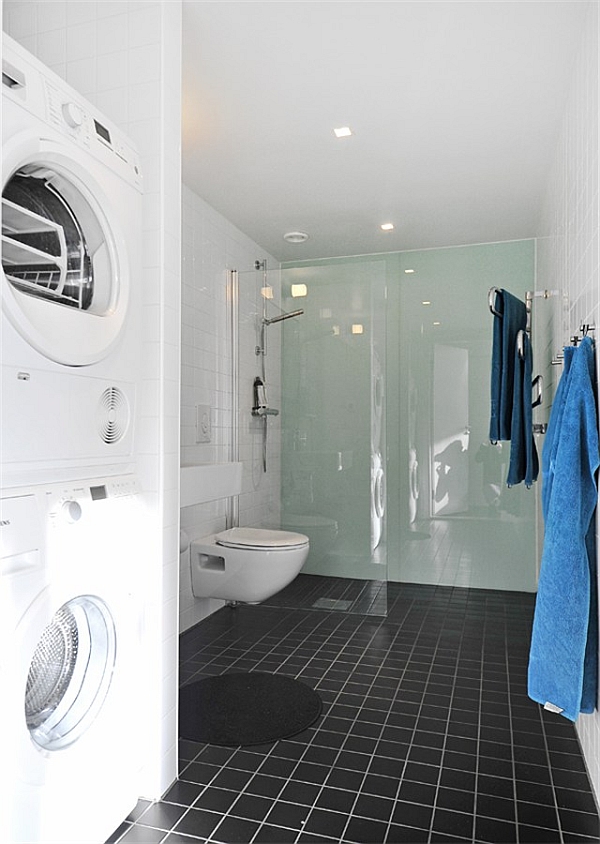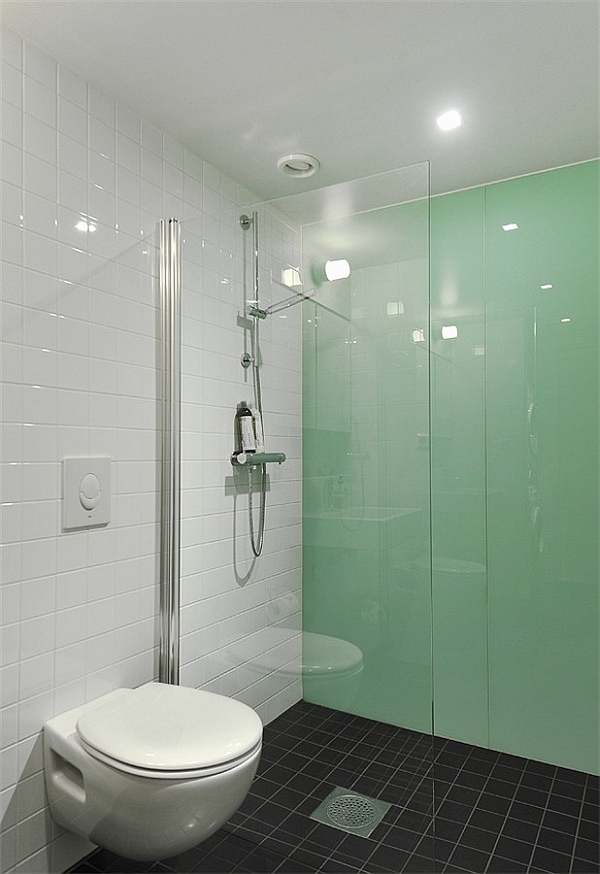 Liked the story? Share it with friends.