Ever wondered how children of today have gone out of touch with other family members? If you go for a survey, you could see that most of them have private bedrooms. There was a time when the whole family shared the same bedroom and the result was very evident in their social life too. Here's an easy solution to bring back those good old days.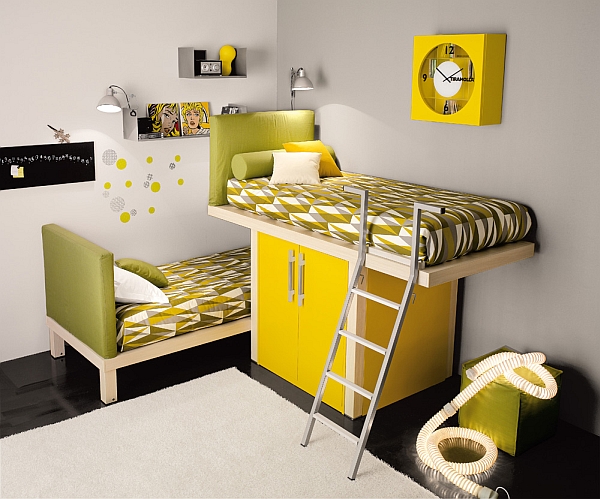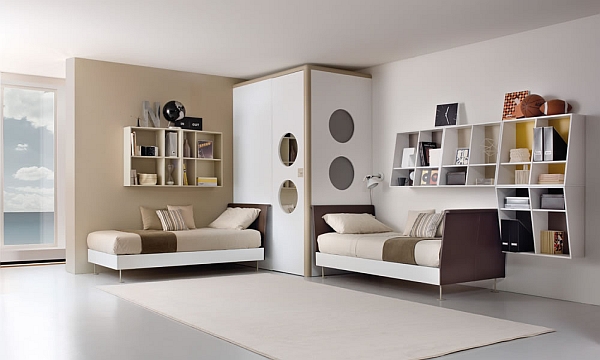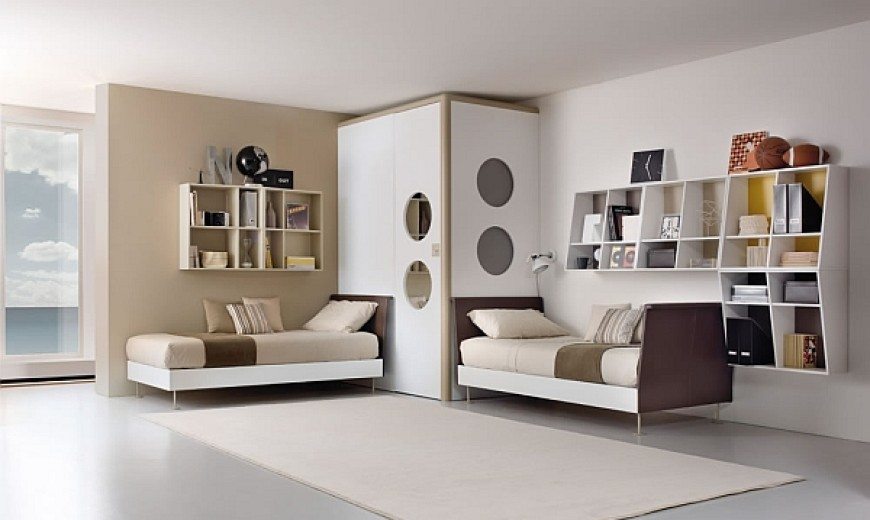 These furniture ideas for shared bedrooms wouldn't seem to interfere with anyone's privacy; rather it would strengthen the bonds between members of the family. Each bed is meant for a single person, and they are distantly separated. The arrangement seems to save a lot of space, so you could utilize them for more furniture or for some other purposes you prefer.
Here, we are mainly focusing on designs from an Italian firm, Tumidei; and another from designer Kristen Panitch (last picture of them all). Tumidei has got a range of designs in various patterns, from which you could select one according to your preference. Some of those patterns include movable beds and raised beds. Closets, wardrobes, study area, or an attic-like space is carved out close to the lower bed.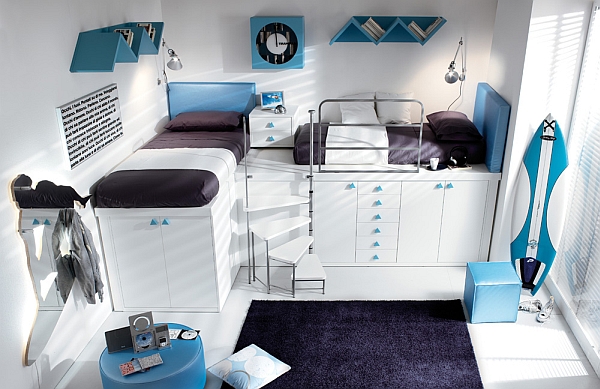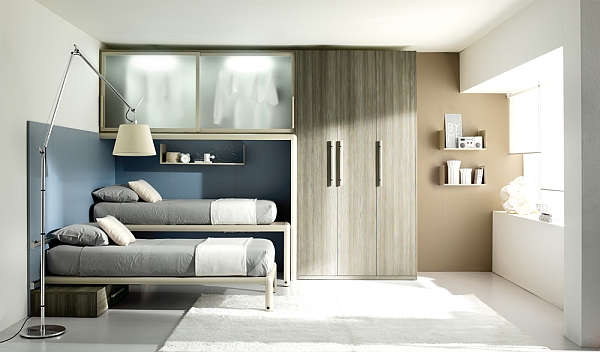 It appears that these are very smart innovations. Kristen Panitch has conceptualized a range of bunk beds. This includes a rack to keep your books in place, a study table, and a showcase, which helps you to keep your kid's belongings in a disciplined manner.