The Celato storage unit was created for those looking for a modern piece of furniture that does not display its function at first glance, but rather hides it away from indiscreet eyes. Designed by Italian studio Factory De Castelli, this faux wood storage unit has a range of birch drawers – large, small, thick and thin – prepared to store your precious items with style. Hiding behind the interesting finish, the internal wood structure is sturdy and roomy.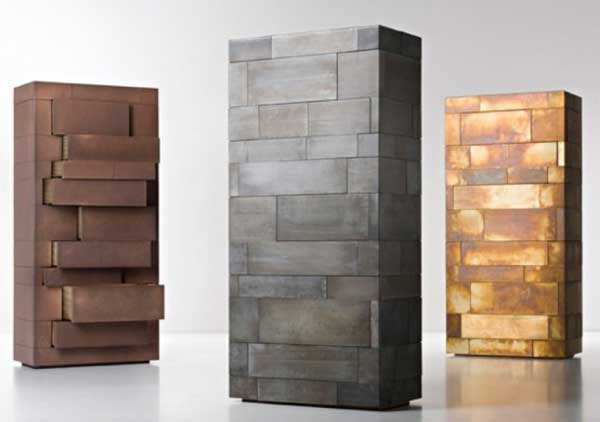 By simply pushing the drawers, they open and allow you to hide your belongings away inside the monolithic structures. Available in three imposing finishes – maistral copper, acid-etched iron and acid-etched brass – the Celato storage unit would be perfect for either a home office or a commercial space. Basing the design on an imposing, masculine set of features, Factory De Castelli managed to upgrade the specific market they aim for with this simple and mysterious storage units. (Found on Swipe Life).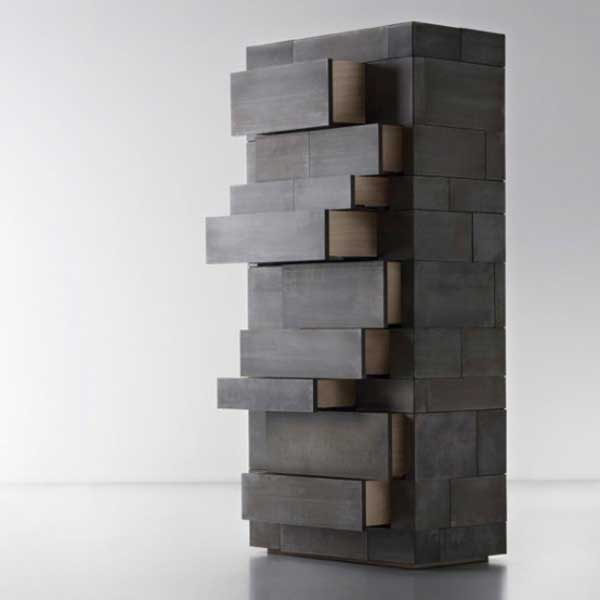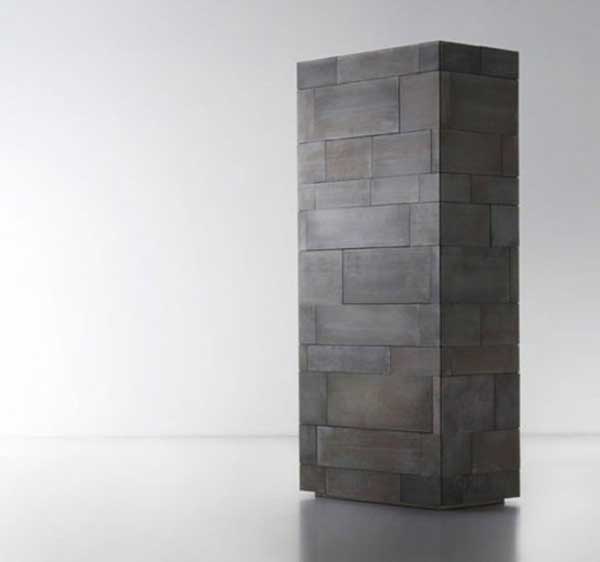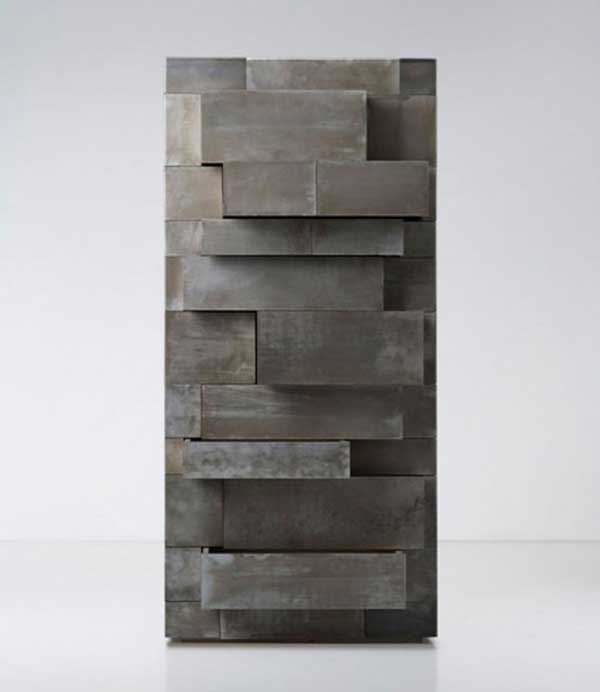 Liked the story? Share it with friends.