Sugoroku office is a marvelous concept derived by designers Daiken-met Architects based in Gifu, Japan. The framework consists of a pile of shipment containers arranged in a specific manner to make it into an office, in three levels. This is an architectural wonder sporting spaces for living area, kitchen, design studio, penthouse floor and everything that you would find inside a contemporary office. Gifu is basically an earthquake prone area, and this seems to be an excellent precautionary measure taken to contain any dramatic natural fury.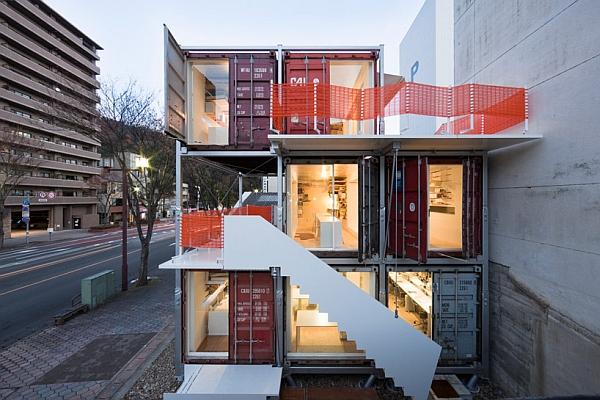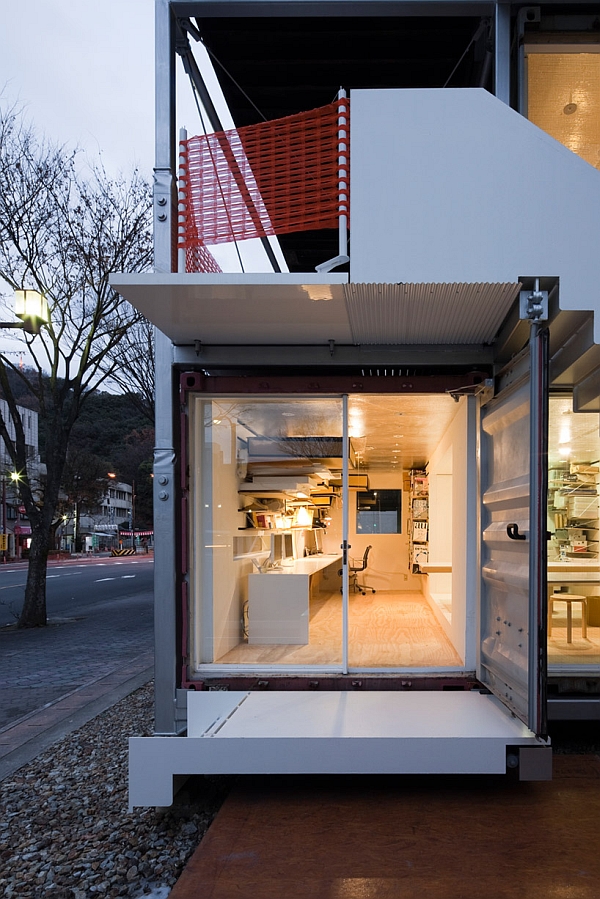 The Sugoroku office construction involves only minimal impact to tectonic plates, as there involves no constructions under ground. At the same time, the structure utilizes only minimum area of land, which could combat issues of population density and non- availability of land.
The structure is supremely stable too. Stability is ensured by large steel grid enclosing the entire structure. The Sugoroku house is sure to catch your attention at once, and would be a wonderful treat to your eyes. Concurrently, it is easier to disassemble the entire structure and relocate it to another site. Even though a temporary settlement, the office finds space for all essential elements necessary for an office.
All you need for such a construction are some shipment containers, steel grid and of course, a good architect. (Found on DesignBoom)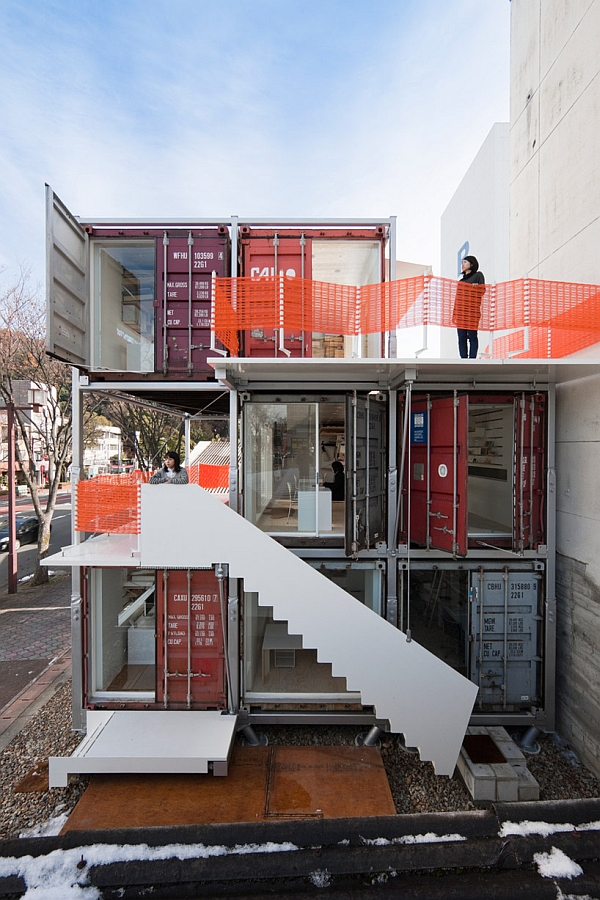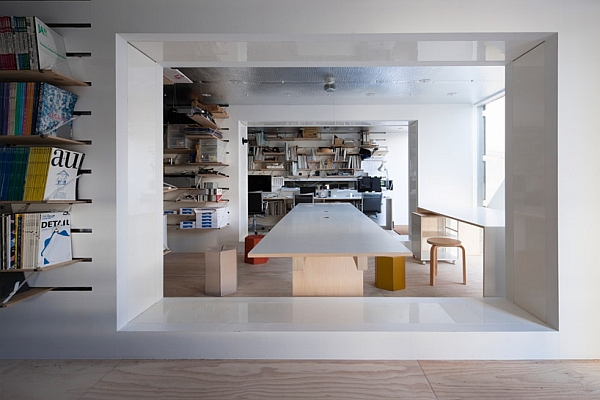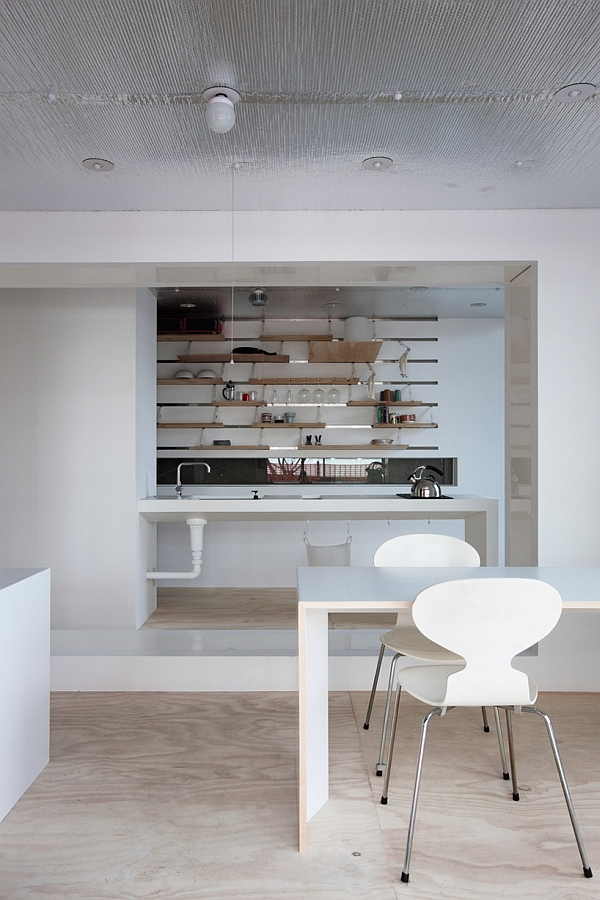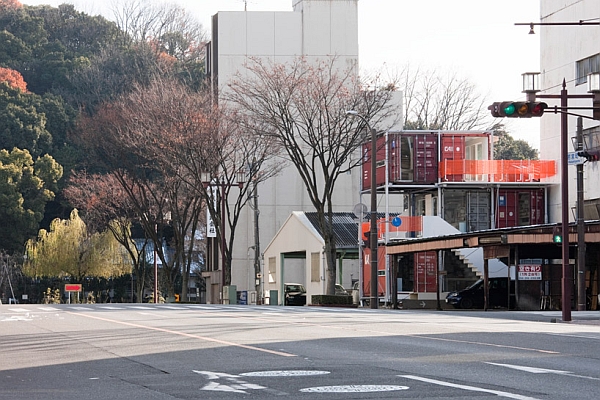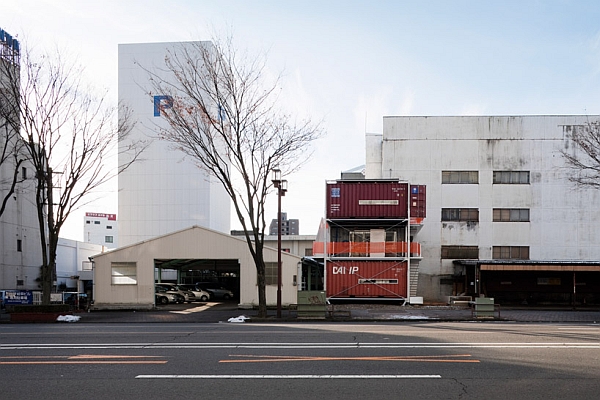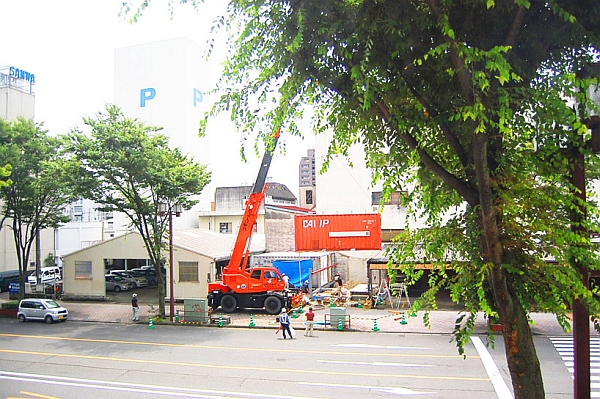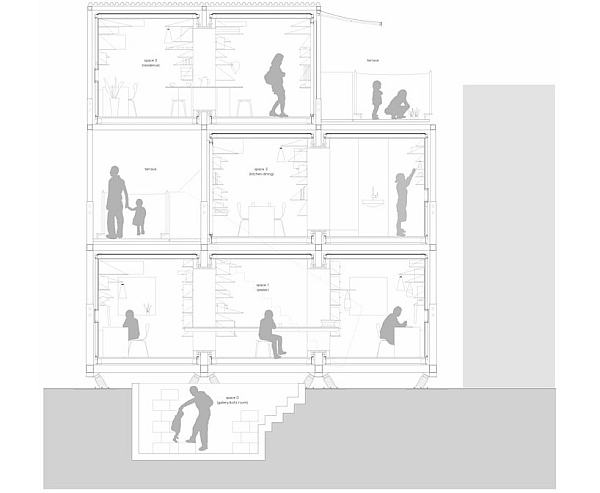 (images © shinkenchiku-sha)