Let's face it – rented flats and flatshares aren't always the most attractive homes around. Sometimes the value of a lower rent outweighs that of a trendier flat and you have no choice but to move to a home that isn't going to be on the cover of any home decoration magazines any time soon.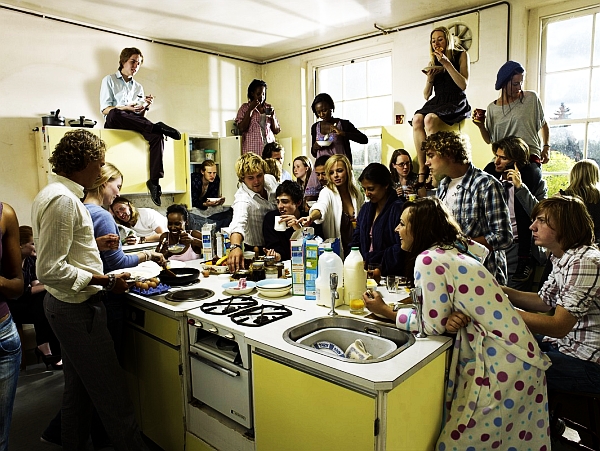 If you were buying you'd be doing so safe in the knowledge that you could easily tear up that hideous stained carpet or re-grout the mucky bathroom tiles, but many landlords aren't happy with tenants redecorating their properties and as a tenant you might not want to spend hundreds of pounds redecorating a home you have no ownership of. But fear not – there are solutions that will keep both you and your landlord happy!
Take a look around your new home and see what can be easily replaced: light covers, lamp shades, curtains and rugs can be easily rolled up or stored and then returned at the end of your lease. Simply replace these tatty old things with a cheap alternative that's more to your taste and you'll immediately feel more at home.
Try looking through your local charity or thrift shops for vintage pieces that can add a touch of old-world elegance to your home. Vases, display bowls, old teacups and antique light fittings turn up in these shops frequently and can really make a home feel like your own with little effort.
If your carpet looks like something straight out of the 1960s you can bring it up to date with large modern rug. By scattering these throughout your home in "problem" areas you can easily distract the eye away from the monstrosity of a floor covering underneath.
You might find that the bathroom is looking a little spartan, but you can give it new life by accessorizing. Decide on a colour scheme and then use this to jazz up the bathroom: coloured towels, bath mats, soap dispensers and candles can add a sophisticated look to any bathroom.
Lastly, fresh flowers and contemporary art works can do a lot for the look of a room, so don't scrimp on the wall coverings and you'll soon feel right at home.
Any more ideas? Care to tell us more about your flatshare experience?