Springtime brings the new hope that dreams can come true. Under the natural light, a modern garden shed would invite you to interact with the surroundings. Take for example the Poplar Garden House – a small , contemporary shed in Groningen, the Netherlands.
Part of Onix Architects' portfolio, this shed is built on an ecological allotment garden space in the outskirts of Groningen, where city dwellers are given a low budget possibility to create customized garden spaces. Located in the allotment gardens of Tuinwijck, between the railway track and Helperzoom, alongside other rented 200 meter garden spaces, rises the beautifully designed Poplar Garden House.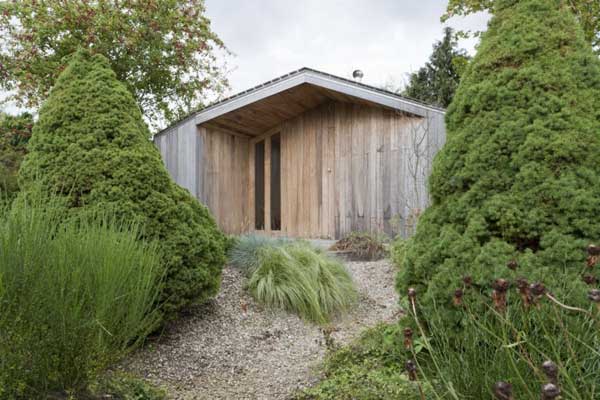 Lit by solar power, the shed that sits between a playground to the south and a ditch to the north, the poplar wood modern garden shed was designed with two different outdoor spaces. Covered with a saddle roof, the interior spaces are perfect for a relaxing day feeling connected to mother Earth and the surrounding deck space was intentionally shaped to elongate the interiors into the outside.