Sydney is a favorite destination for people who love to become a part of Australia's unbelievable blend of seasons. The MPR Design Group was right when they zeroed in on this location for the Portland Street Duplex homes, which overlook the city and marvelous beach lying close to it. The project includes twin buildings completed in two levels. The site offers an irresistible view to the summer sky and opens up to a wonderful vision to urban Sydney.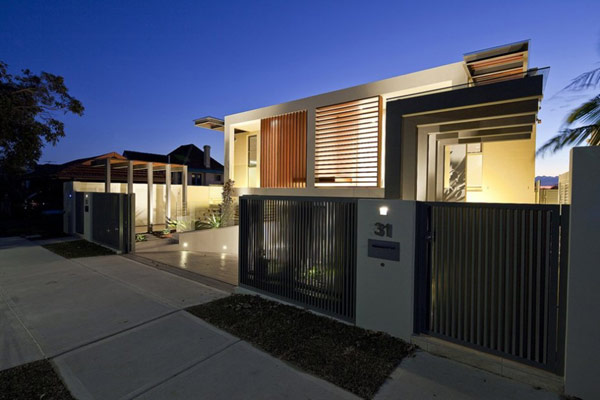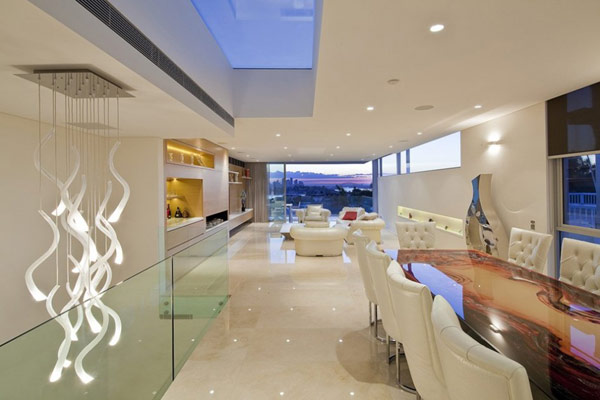 You would get to enjoy the breeze from the nearby ocean during summer, and that's nature's way to keep you cool all year. Okay, the site seems perfect. But what really matters is what's inside the house. Right from the entrance, you would feel the wonderful architecture inside. Interiors are optimally decorated with expensive accessories right from the floor fur to window drapes.
A classic sofa set and a table with 12 leather armchair displayed under spectacular lighting in the open living area cum dining space alone could lure you into this fantastic house.  The houses have got a wonderful mix of construction materials that maneuvers tradition into modern architecture. The Portland Street Duplex homes offer a good deal of openness while preserving your privacy.
What else are you expecting? [Photography by Karl Beath]