It seems the whole world goes crazy when old buildings get renovated; be it the governments, organizations or individuals. Here, we invite you to have a glance at a wonderful remodeling done by the BNKR Arquitectura to the 1971 Polyforum Siqueiros Galleries located in Mexico.
Basically, this has been a minimal impact renovation, more of some interior designing. It just involved finding proper locations to the equipment, and elimination of unwanted items. To be more specific, the task was to give the space an outlook of a traditional gallery.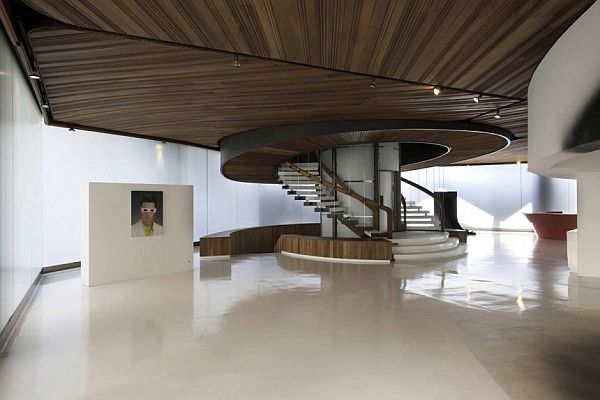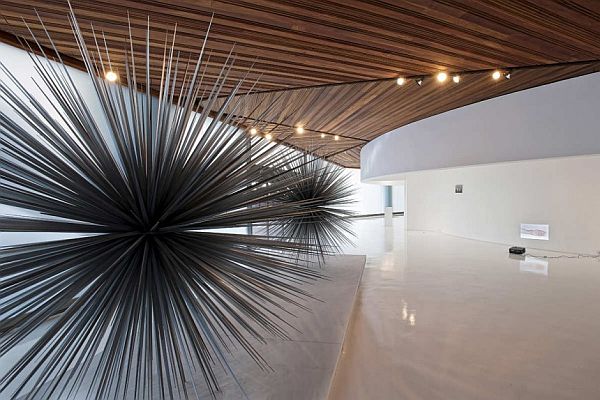 As the first step, BNKR Arquitectura replaced the old blue rough carpet with a smooth whitish one. To combat the switching of rough and smooth, the wall was given a rough granular texture in place of a smooth, even finish. Wooden articles got varnished, and surplus furniture's dumped to confer an imperial outlook to the 40-plus-years-old structure.
Old glass partitioning has got a semi-transparent matte finish, which could improve the visibility of articles exhibited in this gallery. The only addition the architects have brought in is an oval shaped desk seen at the reception, which serves as virtual partition for exhibition space.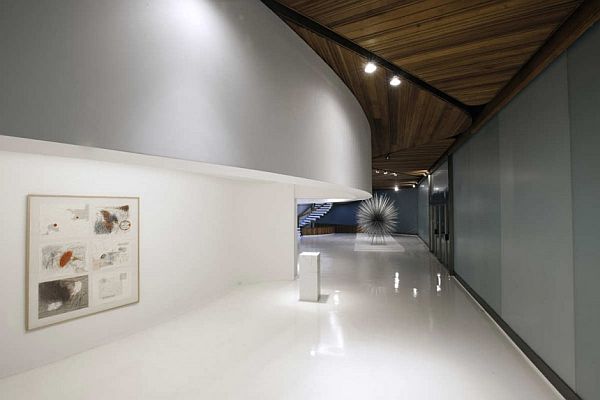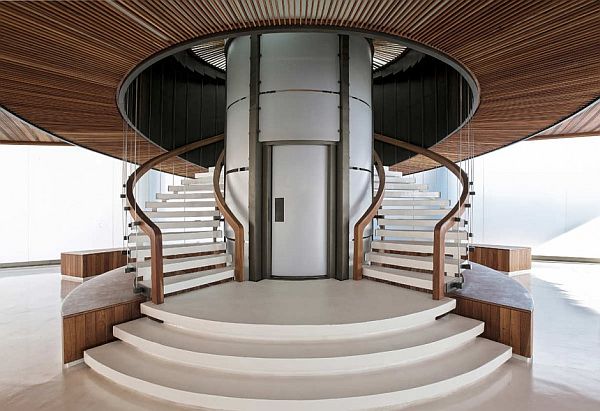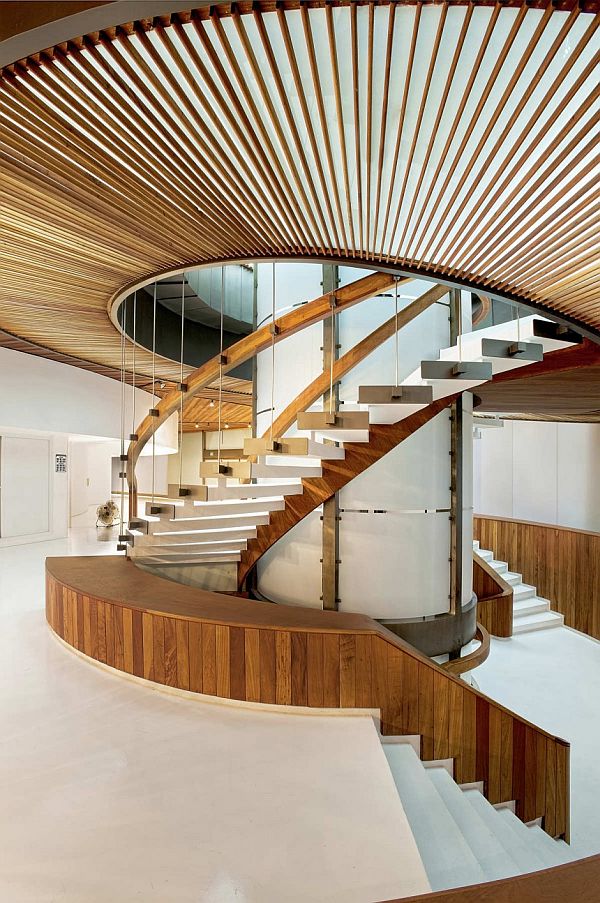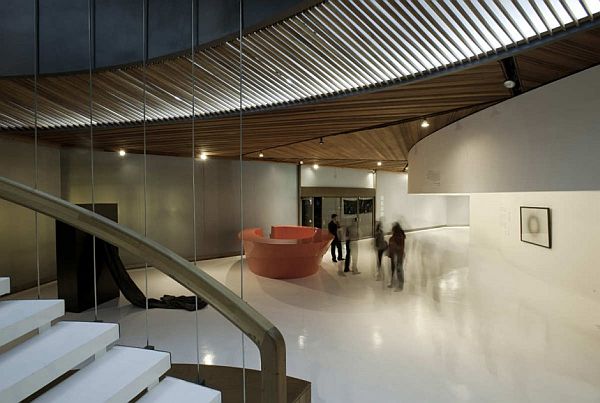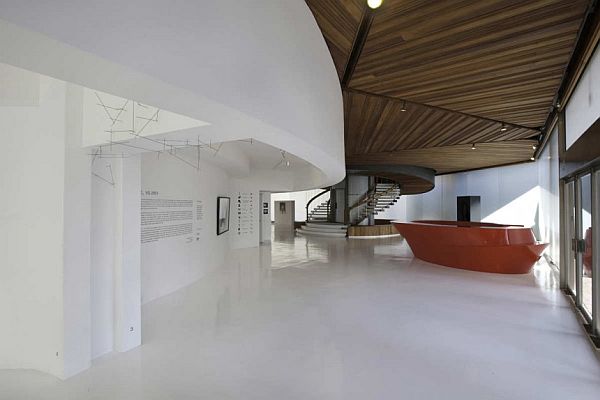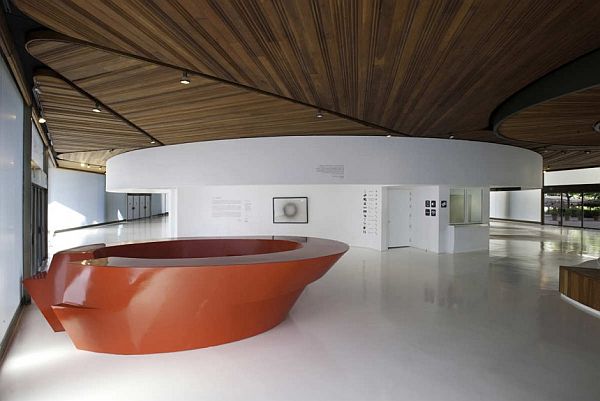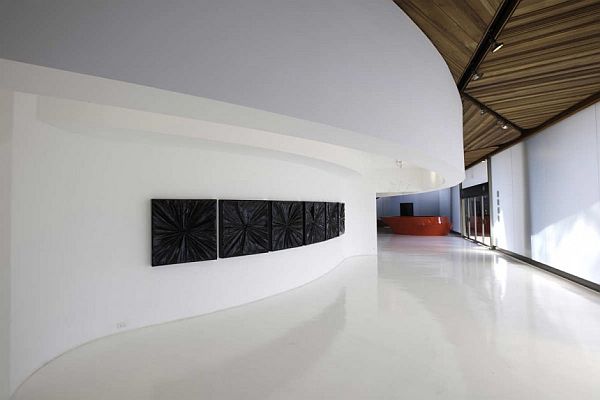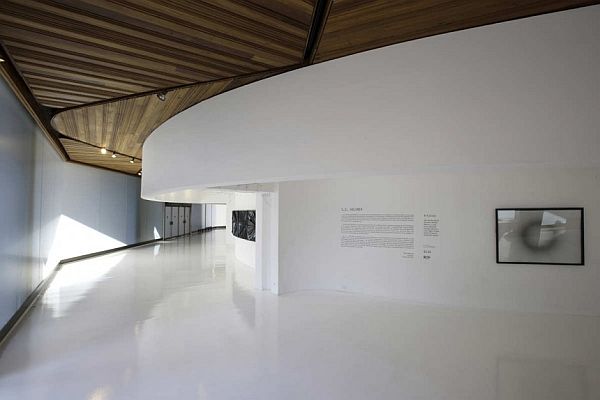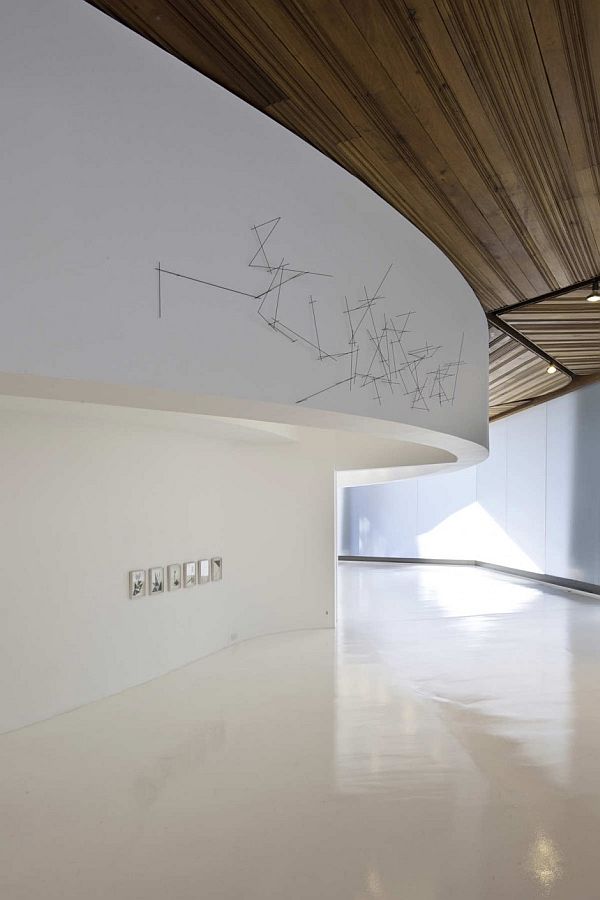 Photography by Jaime Navarro
Liked the story? Share it with friends.