At the time of signing a contract with the renovation company, the owners of the 1950s big old Mosi House never thought that their house could ever look as wonderful as it is now. In fact, Nico van der Meulen Architects from South Africa, simply did the unthinkable.
The owner's demand was to create an urban touch to this age-old house, and the architects started working on the single- storey residence with four bedrooms. Initially, they divided the entire area into private and public spaces, separated by a fairly large pool. A long bridge serves as the connection between public and private spaces.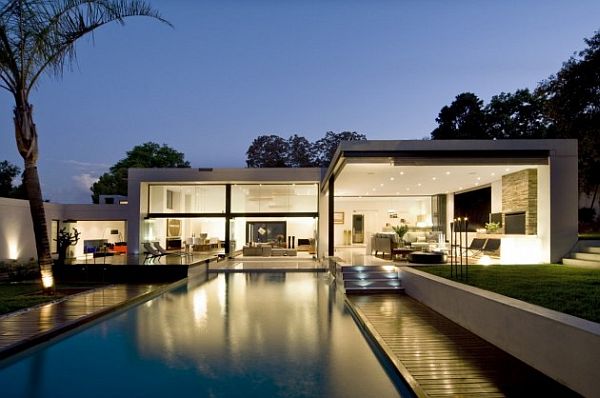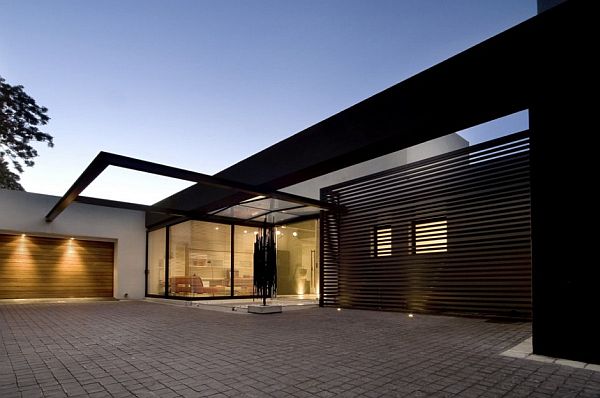 To get an urban feel, slide- stalk doors were placed at its interface of interior and exterior. Interior designing for the house was done by M Square Lifestyle Necessities. They were keen on balancing furniture and artwork for getting a blend of contemporary and traditional interiors. Wooden and leather furniture deployed in this building further increased the natural outlook.
The entire house is painted in neutral tints, adding warmth and elegance to this half-a-century-old residence. It has got lot of free space, both interior and exterior, which enabled the designers to work from whole to part. M Square Lifestyle Necessities was very keen on expressing their experience in its design, and the house will surely stand the test of time. (found on contemporist)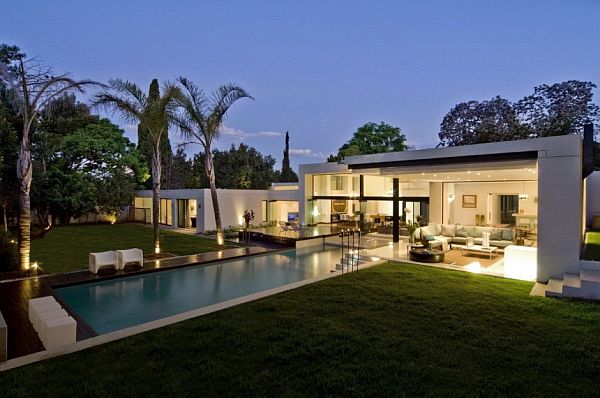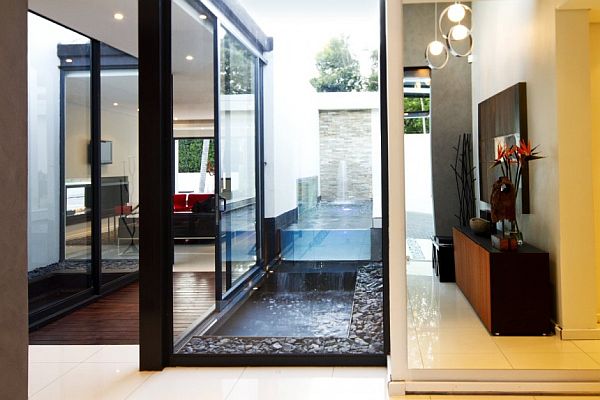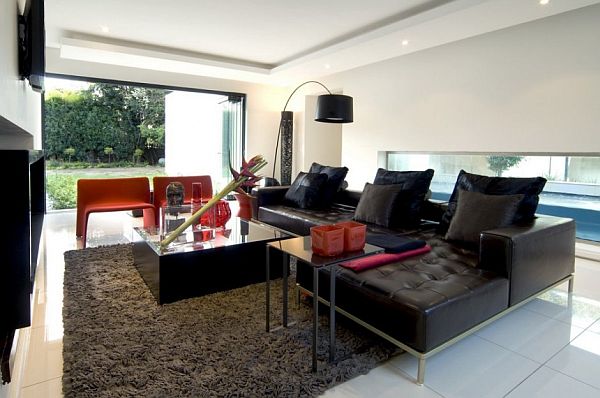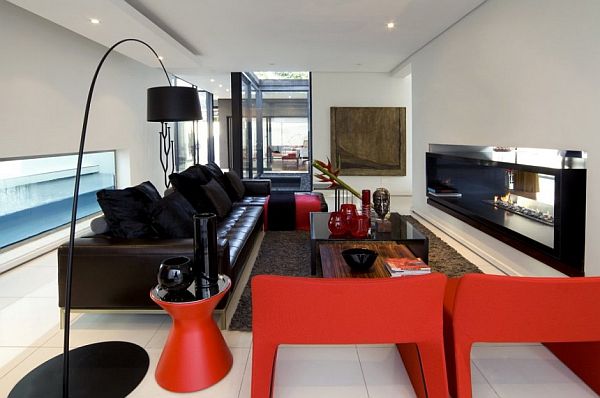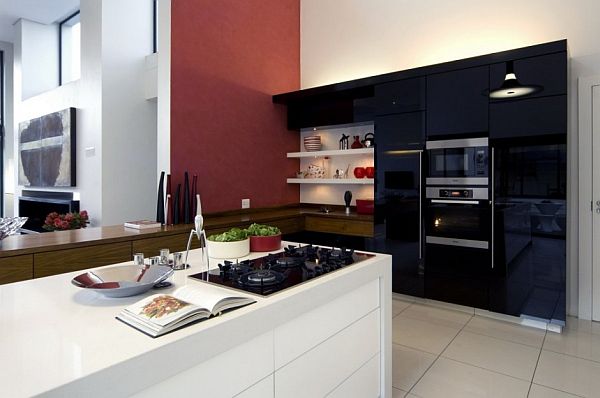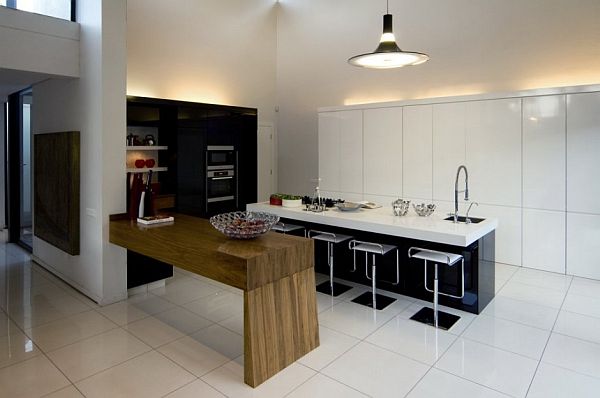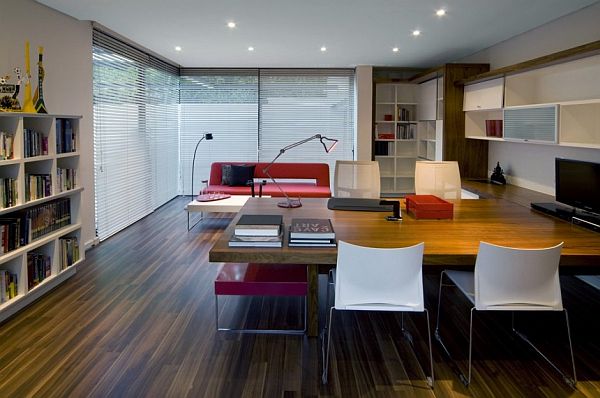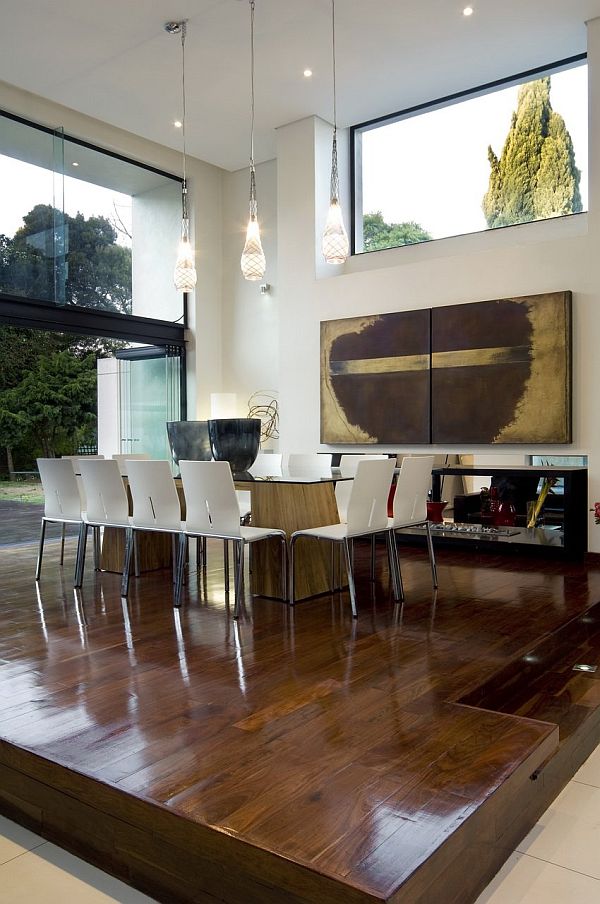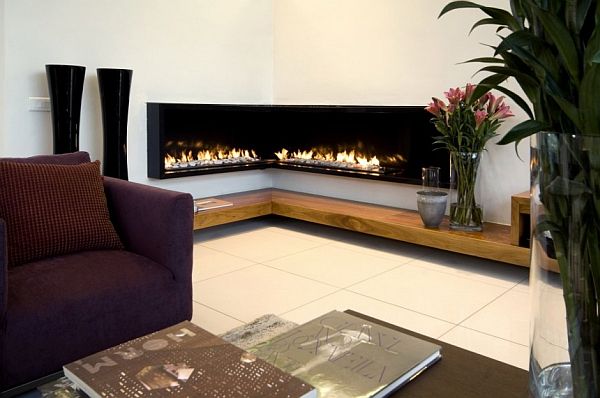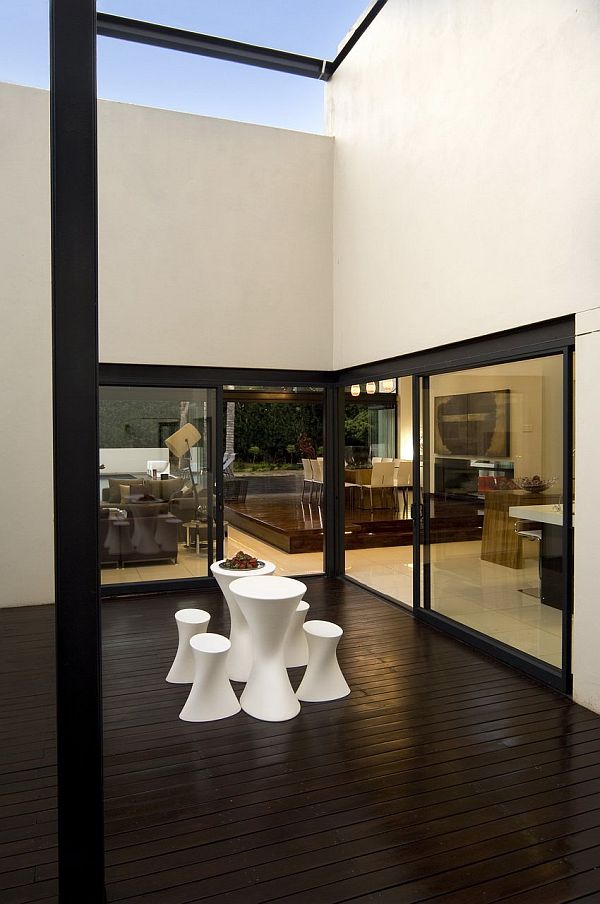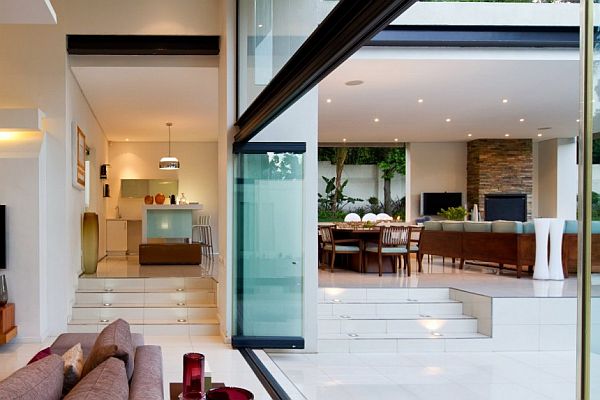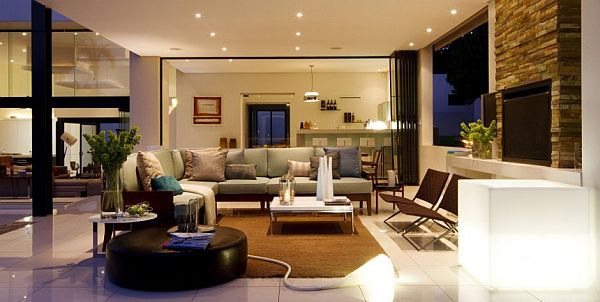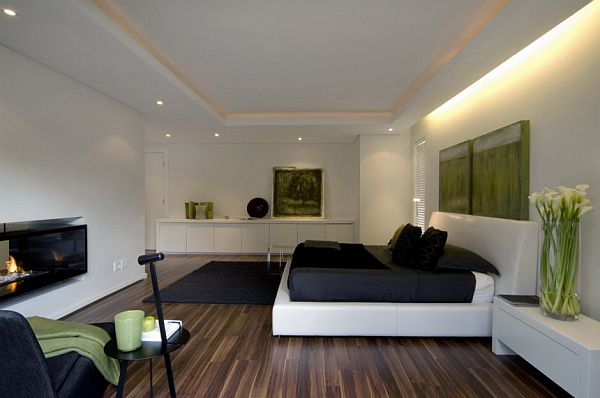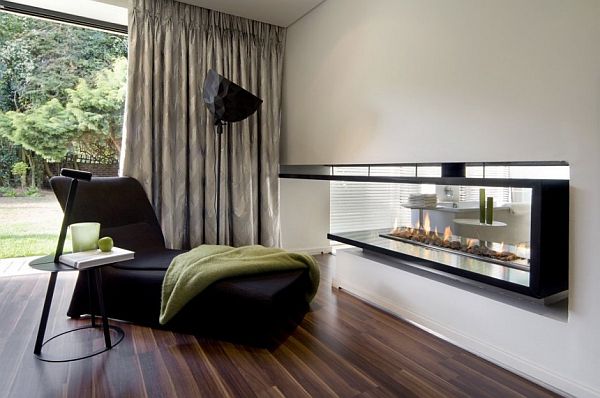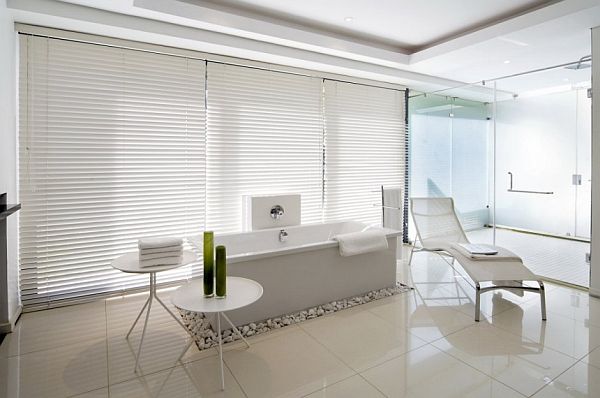 Liked the story? Share it with friends.