This looks really awesome! It appears as two wooden hemispheres were mounted back to back; but what exactly is it? Guys, any guess? This fantastic piece of art is called a Clessidra stool, and you can trace it's origin back to Italy. The most remarkable thing about the stool is that it is made out of a single block of cedar wood. Sounds unbelievable; right? Don't you think there should be hands of a veteran artist behind the design of this fantastic Clessidra stool? In fact, there is. It is designed by Mario Botta, a renowned furniture designer, for a well acclaimed designing group, Riva 1920. Clessidra stands for hourglass in Italian, and the stool resembles a traditional hourglass in its structure.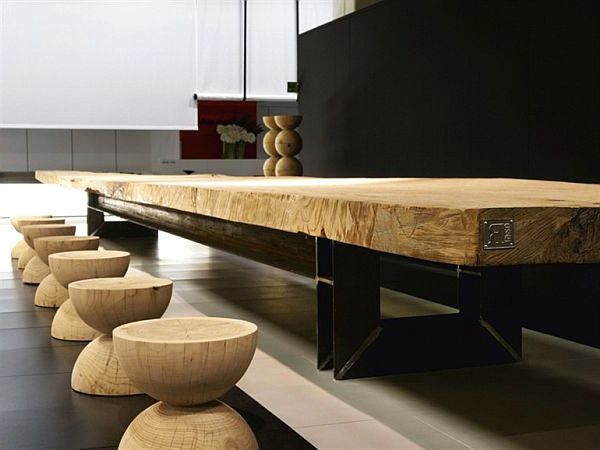 It is worth noting that the Clessidra stool gets its design through a distinctive manufacturing process. It may take days to complete working on a single piece of Clessidra stool.
Carpenters are extremely careful in deriving the exact shape for stools right from the first step. And, what we get in return is a wonderful wooden sculpture. The Clessidra stool is a marvelous stuff, which can be stacked one over the other to decorate your interiors as well. It saves your budget for decoration, and consequently helps make your room look more gorgeous. (found on homedit)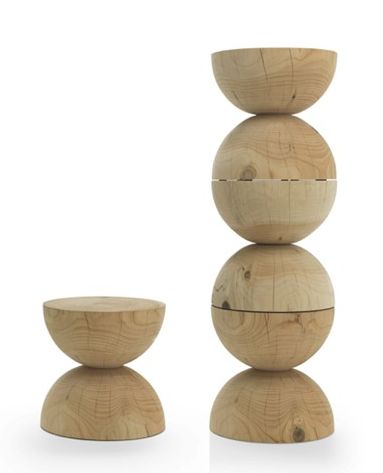 Liked the story? Share it with friends.