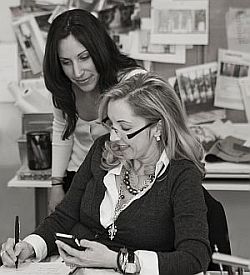 Lisa Holt is a Napa Valley-based interior designer obsessed with all things related to art and design.
Born in California and educated in London, it's often said that her talent is to come up with sophisticated and contemporary designs with a sense of casual elegance, refinement and wit. And we can vouch for that. Lisa nothing short of  creative.
Free time is spent in her own vineyard, while work — designing hotels and residences for clients throughout the U.S. and internationally — is being done from the Bay Area offices in San Francisco.
Some of Lisa's work include the amazing Milliken Creek Inn and Spa or the Hotel Yountville, both of which are located in the beautiful Napa Valley. But we'll let you find out more about her in this enticing interview. Read on!
(Editor's note: Lisa is a hell of a person; and her website music is addictive)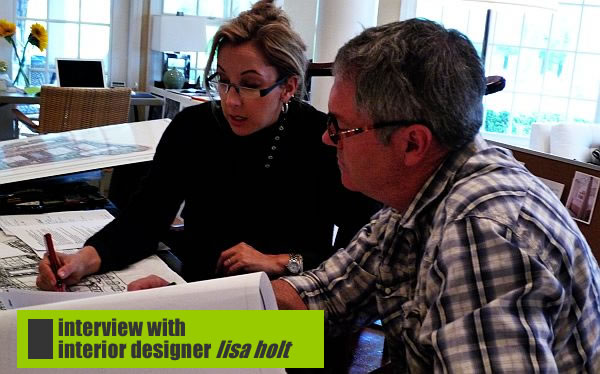 Lisa, you have extensively traveled throughout the world. What is the one culture that has influenced your designs the most?
I actually have two, Italy and Southeast Asia. Those are the areas of the world that I consistently refer to when I am thinking about design and creation.
What is your favorite city skyline? Have you ever incorporated it into a design?
One of my favorite city skylines is Rome's, because it has multiple hills, the ancient ruins, and those incredible cathedral domes. Although it is an amazing site, I have never actually incorporated the skyline into any of my designs.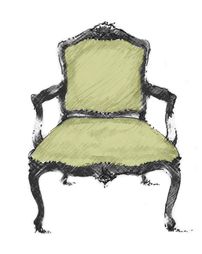 On your "Lisa Holt Inspired" blog you have a chair that appears to be hanging upside-down by a leg and you list "chair whores" as one of the sites that influenced you. How did your love affair with chairs start?
The upside down bergere chair on my blog site is a sketch I did a number of years ago for a client. The bergere is a reproduction of a Louis XV seating item. I think my love affair with chairs started because they are the primary item in a space that we interact with. We see them, we sit on them, and sometimes we even dance with them. Utilizing fabulous chairs gives you the opportunity to have an artistic expression, along with the ability to introduce multiple materials. Chairs are just an incredibly versatile design tool.
You say one of your most highly prized assets is your ability to listen. Did you ever have a situation where the customer did not quite know what they wanted and just said "go for it!"? Tell us about what you did.
Regarding my ability to listen … that comes out in a number of ways. Many of my clients are usually surprised that I deliver what they are imagining with the first presentation. That's because I am trained to interpret all kinds of information a client gives me when we begin work together. A great example is my recently completed project, Hotel Yountville. The client did not have any specific design criteria other than the expected hotel programming. Given this flexibility, I created a design statement that is a consummate updated version of the napa valley wine country experience, with a hip European overlay. The project has already won a number of awards for the design.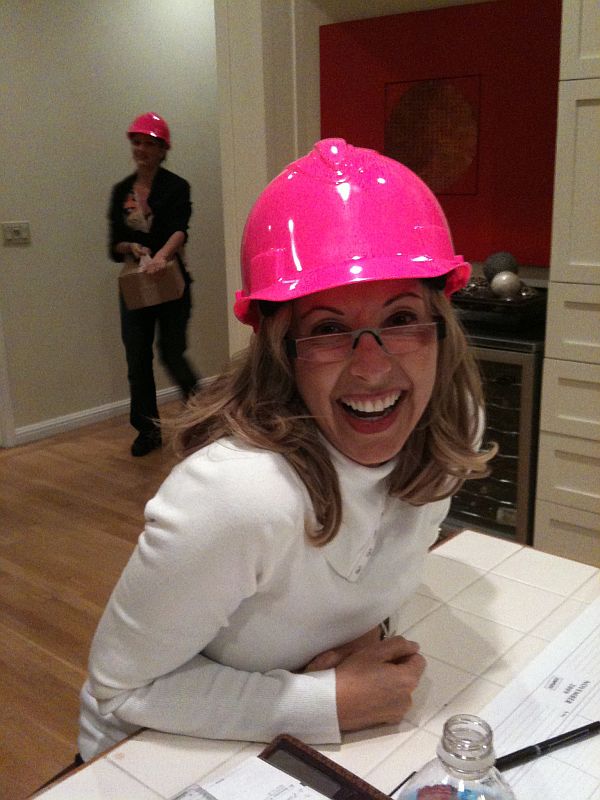 What are your favorite two or three projects and why?
One of my favorite residential projects I have actually just completed was a project involving the renovation of an old church into a residence. The client is a very talented couple, with great vision. They were wonderful people to work with and the product that we developed for them was quite sophisticated and unexpected. Another project that I am very fond of is Spa Acqua, which is a freestanding 5,000 sq ft hotel spa. Conceptually, it was to feel completely different from the hotel, and so I created a very contemporary space, yet it is very warm and relaxing. It has been well received by all of the spa guests and was featured on the cover of American Spa magazine.
You have completed many luxury hotel renovations throughout the world. What are some of the challenges in incorporating some of those ideas into a luxury home? Obviously there are space and scaling issues.
In regards to doing residential work that feels like my hotels…some of the challenges definitely involve scaling issues because the power of the space of a lobby is difficult to replicate in most residential experiences. You normally don't have the ceiling heights or 5,000 sq ft clear to work with a residence, so there are definitely some issues there. However there are some elements that I typically make sure that I always incorporate into my residences that come directly from hotels. I love the use of moving water and the elements of fire or fireplaces, these are always elements that people are attracted to on a subconscious level, and can easily be brought into the residential experience.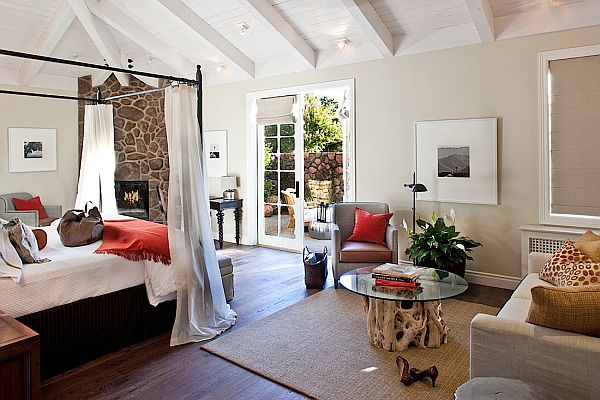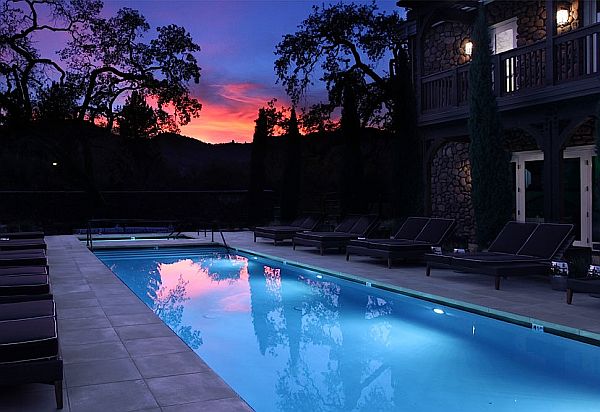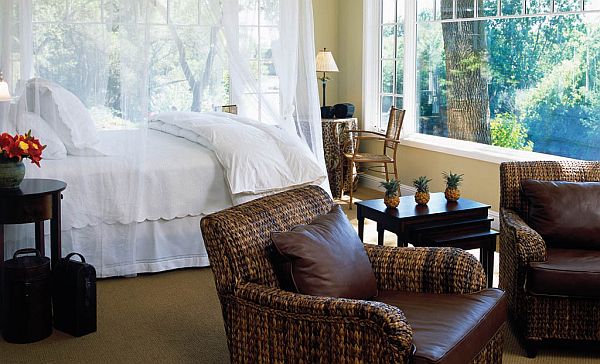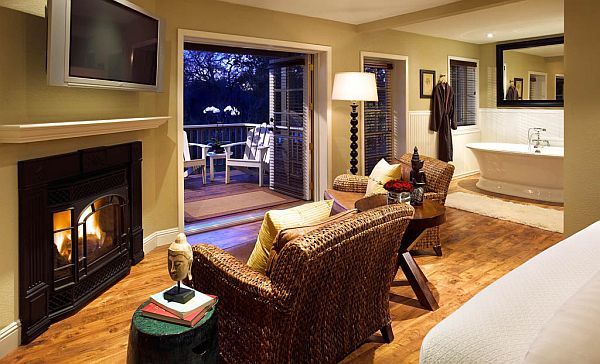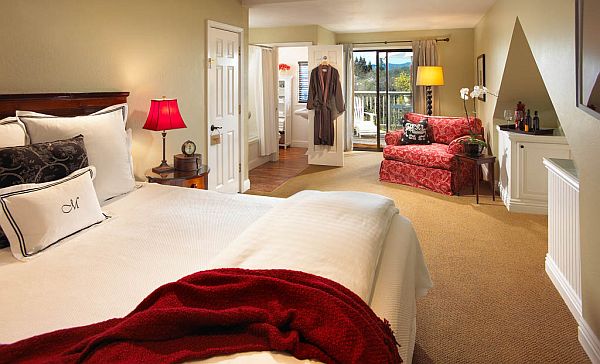 Can you remember when was it that you decided interior design is what you want to do for the rest of your life?
Well I was pretty hooked from the moment I started running around, working on window displays in London. I can remember being heartbroken over the fact that we would work ourselves to the bone over a display that would only be up 2 weeks, and then it would be gone. I remember saying that I wanted to create things that were more permanent.
Still remember your first project?
Yes. It was the worst (laughs). It was the engineering office for a gentleman I was dating's father, and it was a disaster! But it was definitely a learning experience.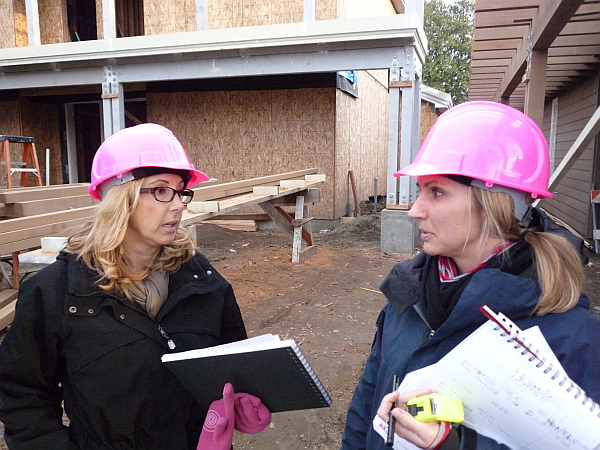 How do you manage to be so creative. What is it that inspires you to create?
Almost everything around me inspires me to create. I am very visual I spend a lot of time in nature, despite the fact I have lived most of my life in cities. Because of this I am constantly being exposed to the colors, forms, massing and volumes that occur in nature, and when combined with mans' interpretation, it becomes even more interesting. So fashion, art, architecture, dance, music, theatre…all of those elements are big inspirations for me. Just people watching can be inspirational, because when you watch how people behave in a space, you learn what you need to do to solve the problems that come up in design. That's really what designers are, we are problem solvers.
If you had to describe your work in three words, what would these words be?
Three words is pretty limited in terms of how I would describe my work, but I would say textural, experiential and sensual. I would also add the descriptor sophisticated.
What is the most rewarding aspect of your work?
There are actually two phases to the work that are very rewarding for me. When you first start construction on a job and it begins to lay out in 3 dimensional form is a incredible experience. This is when you see the truth in the phrase "creating something from nothing." In that moment you see the space you are creating that people will live into, and that's a very exciting experience. Another gratifying point is when you see the people you have created the designs for beginning to interact in the space. This is incredibly informative because it tells you what you did right and what you didn't do right. When people come into spaces and don't want to leave them…you know you have done your job as a designer.
In the end, tell us how you'd like to change the world if you wanted it to be a better place.
If I said world peace right now I think I would sound like a Miss Universe contestant, but I have to admit that if I could wave a magic wand, I would make all of us more conscious of our decisions on an everyday basis about how we impact the world around us. We live in this very special place on this exquisite blue orb in the universe, and we want to preserve and protect it.
Thank you Lisa for taking the time to answer our questions.