In love with your bike? Then this is definitely a piece of furniture you will find not only useful, but playful also. This bike desk allows you to park your bicycle indoors and transforms easily into a functional piece when you use it as a desk. The bike then becomes part of the furniture and together they accomplish one common function.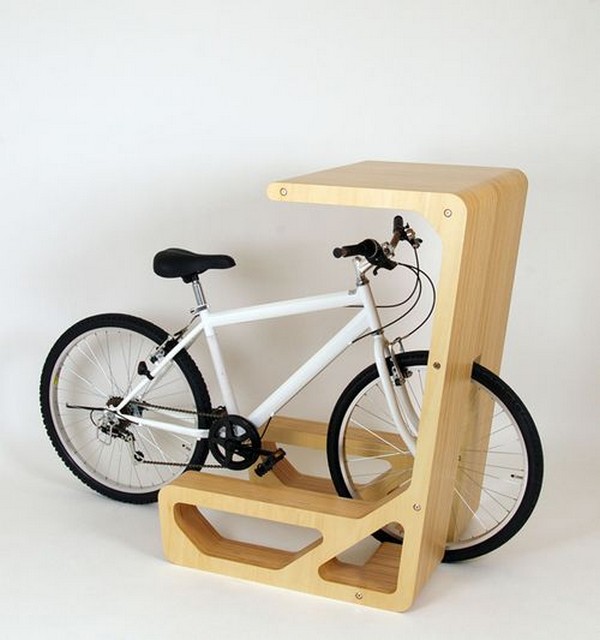 It was named the PIT IN table – a name that describes its function – and it was designed to offer an alternative to usual bike racks. Displaying a contemporary shape made out of wood, it can quickly become your favorite. Measuring 71cm L x 90cm D x 115cm H, PIN IT is perfectly adapted to contemporary spaces and actions. Surf the net or enjoy a cup of coffee – maybe even read a newspaper or book – while sitting on your familiar bike saddle. (Found on bookofjoe)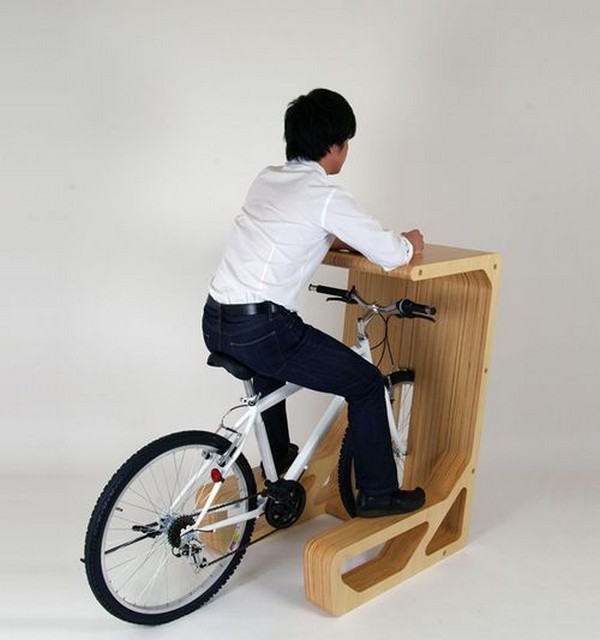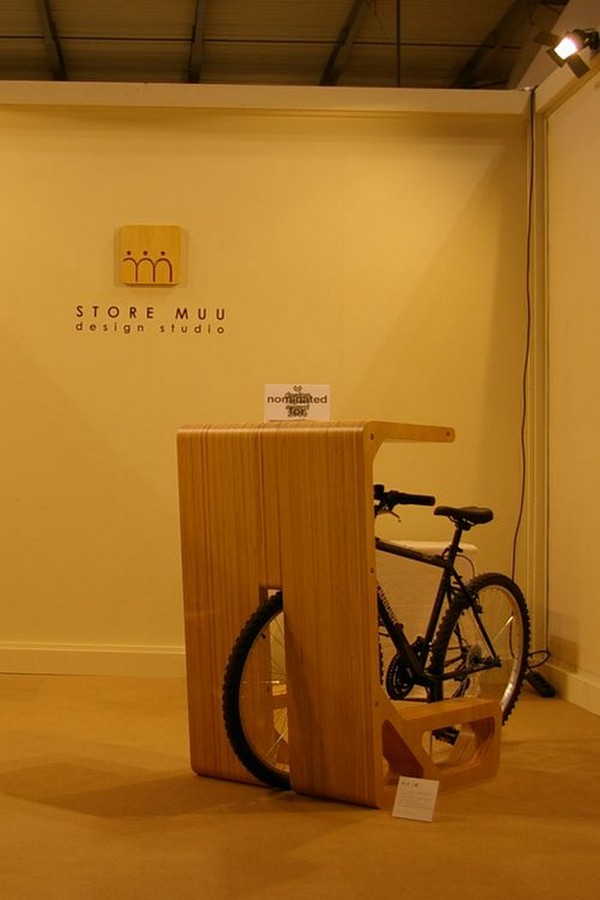 Liked the story? Share it with friends.