Located in Spain in the heart of a pine forest, this white building offers celestial views that are certain to make you drool. Created by AABE and dubbed the IXOS House, the theme of the house is to prove that large is better — obviously considering that the designer thinks that proportions, these day, come as key in the modern design of the house.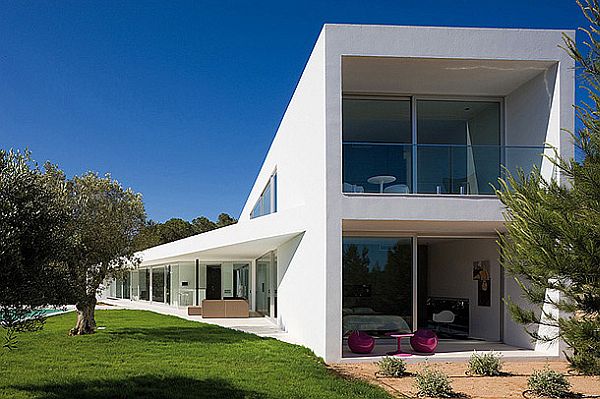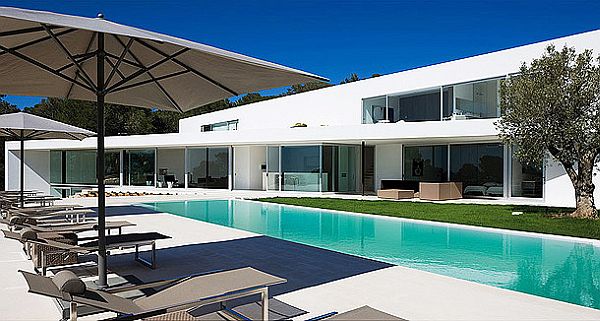 Everything is well balanced even with the oversized furniture (see that huge office table) and the bold art work in the dining room. Speaking of the open dining space, the 10-person dining set grabs the eye as it's stunningly illuminated by a series of cube pendants. Even more fascinating are the rays of the rising and setting sun flow in similar pattern into the dining room.
There isn't any doubt that the designers have shown incredible attention to colors, fabrics and even the way furniture is arranged. Each room comes with its own terrace. The bedrooms and bathrooms are located on the upper floor, and they overlook a pond that extends around the edge of the central patio, reflecting the sky. The front façade has been constructed against the backdrop of the surrounding countryside, and the view from each room is magical. Don't you agree with us when we call the house mesmerizing? [found on livingwithwhite]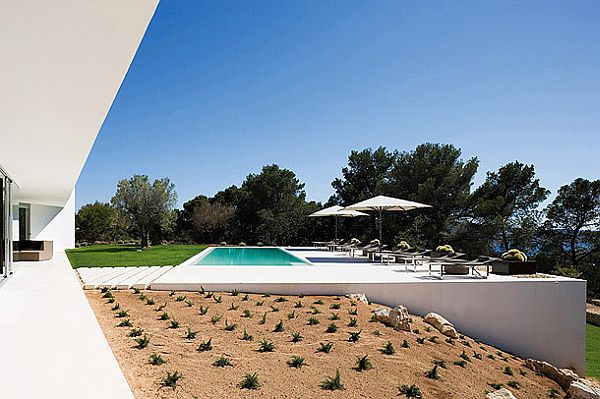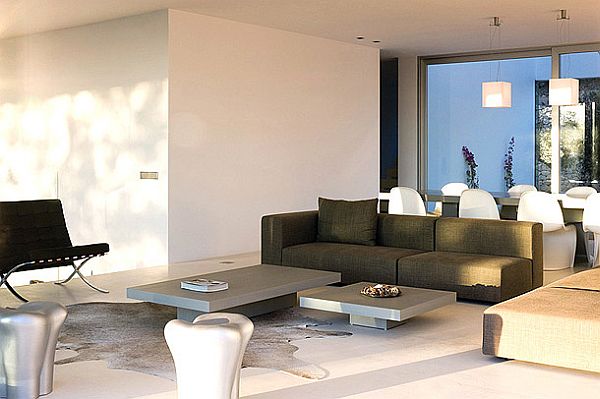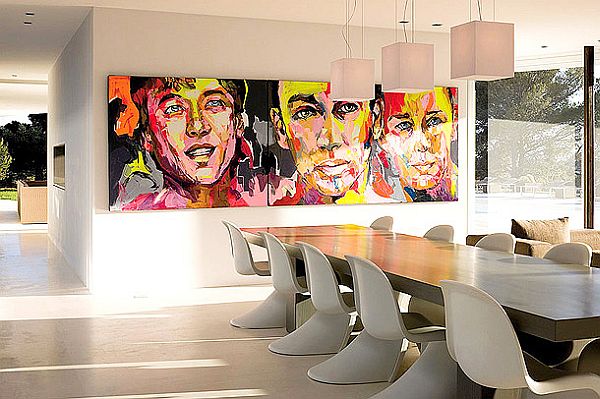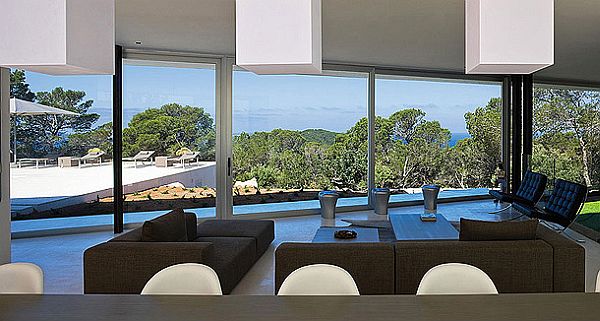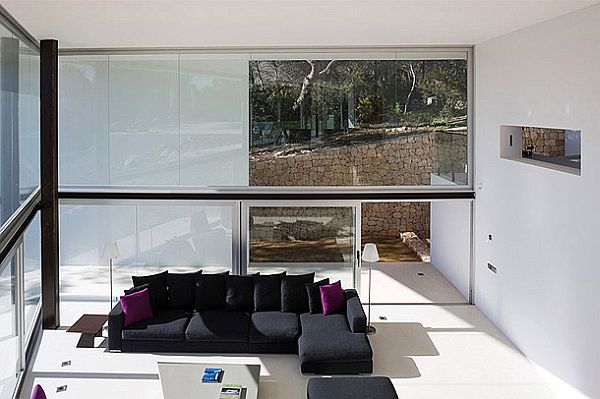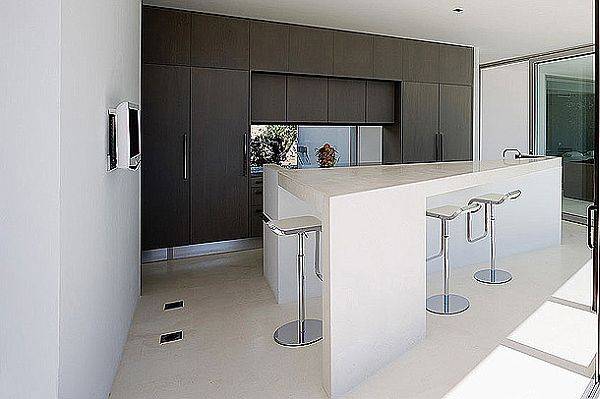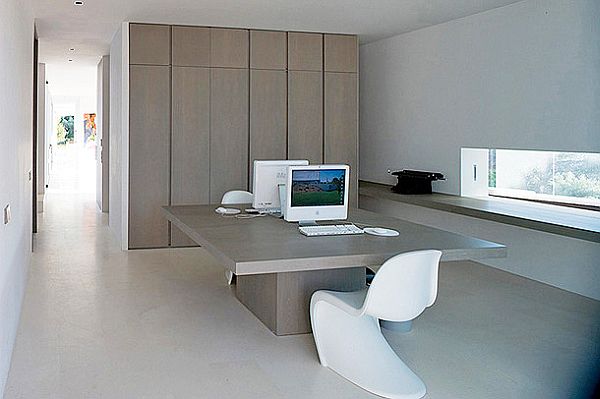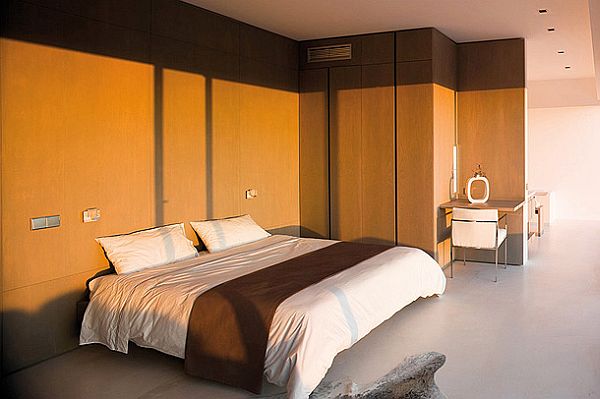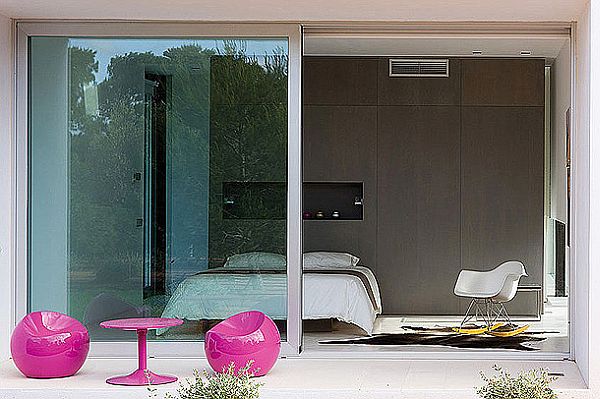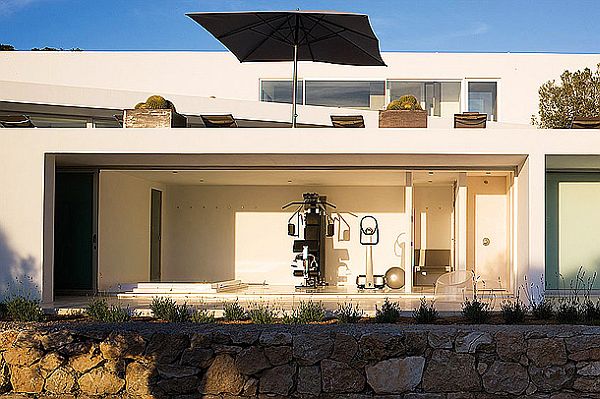 Liked the story? Share it with friends.