It seems to be love at first sight. Oh! We are talking about the new horizontal shower that has just been launched in "the land of Chocolates", Switzerland. Before going in to details, just think a while about the need of such an invention. Do we really need a horizontal shower? As all inventions without a purpose go down to a state of oblivion, this one too might just vanish. But just check what is in it.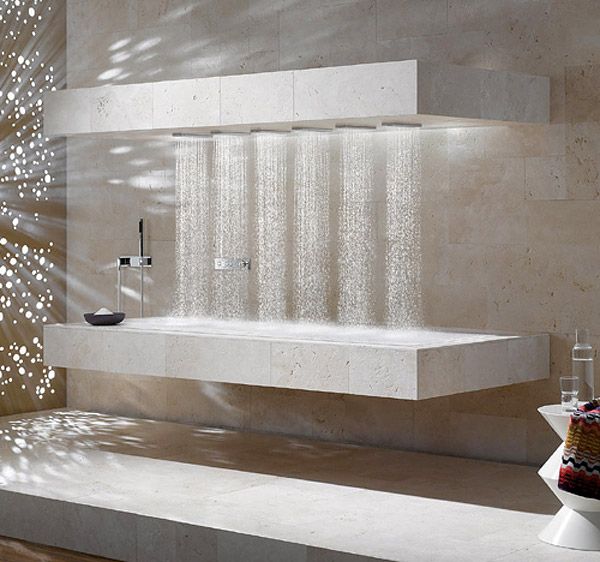 This ridiculous concept came from a company named Dornbracht. Together with the folks from Meiré and Meiré they unveiled this luxurious and indulgent shower saying they are "expanding the vertical showering experience". But now, it seems to be a wonderful stupidity ever. The first and most prominent criticism against the horizontal shower is of course its resemblance with a mortuary slab.
Andreas Dornbracht, the CEO of the company claims that people would soon need something like a horizontal shower. But, the reviews so far suggest that he is very wrong. "With Horizontal Shower, we are transporting the showering experience into a new dimension," he feels. Andreas elaborates: "The result is total relaxation, the kind only experienced by someone reclining. Tension in the head and muscles melts away, everyday stress is washed away with the water; body and mind are revitalized."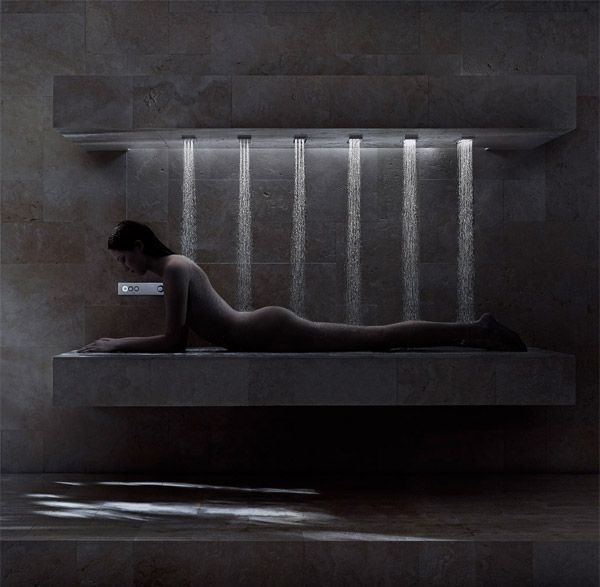 We can't just go on criticizing the concept. We should call a spade a spade. Thus, the shower lets you to lie over the slab while water, at different speeds and temperatures start falling upon you. This would give you a nice massaging experience. In fact, it could really offer a multi-dimensional showering experience.
Recently, calls for improvement in ordinary vertical shower have been very strong from all over the world. But its horizontal adaptation could hardly be a solution. If you still feel to step into what we call a 'horizontal stupidity', go to the nearest sanitary ware store and place your order, before it vanishes.