We know you may initially disagree with the claim that this makeup is a prefab office. But it is, not in the literally sense though. This fantastic irregular geometric arrangement bears the title Tetra-Shed Prefab Office. The stylish post-modern office is tailor-made for those who want to work in a silent environment. The structure is precisely designed to confer you the required privacy, so that you can get your work done in a pleasant ambiance.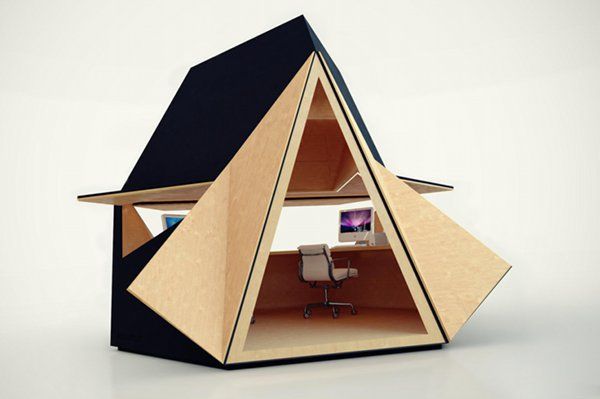 The prefab is principally made of wood and lacks a regular shape. Not all, but some young people are sure to get obsessed with this kind of innovative design. This enclosure provides enough space for your working gadgets, and you have enough space to relax between tasks. When folded, the structure looks similar to a typical Buddhist pagoda that you would see in the outskirts of Nepal or Vietnam.
The Tetra-Shed Prefab Office is useful to students as well, especially during exam time. When other members are watching TV or listening to music, children can move into the prefab office and do their studies. Awesome, right? (found on thecoolist)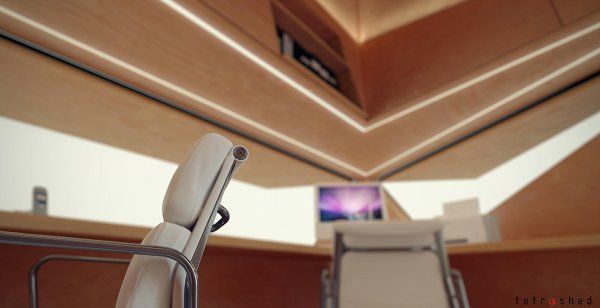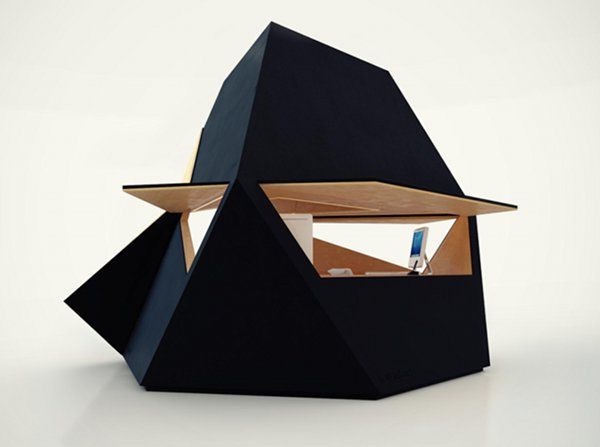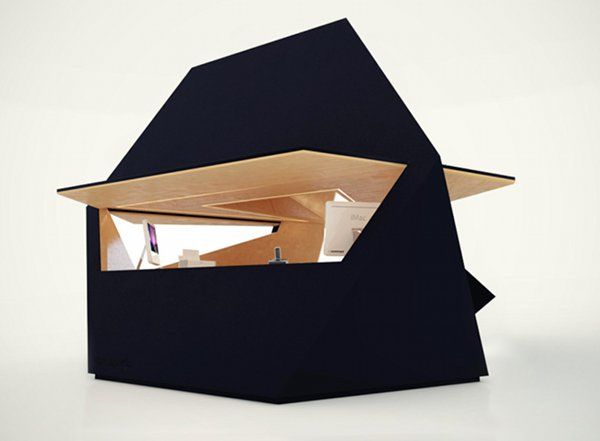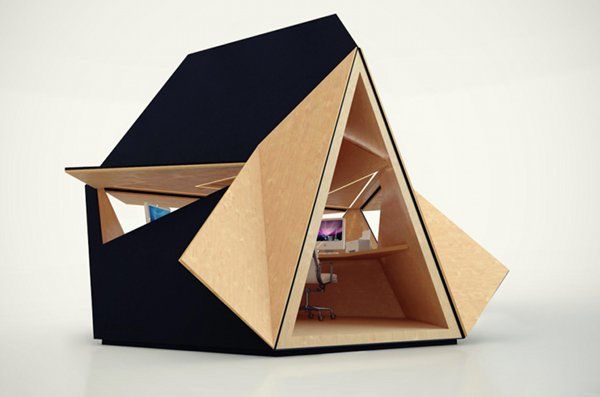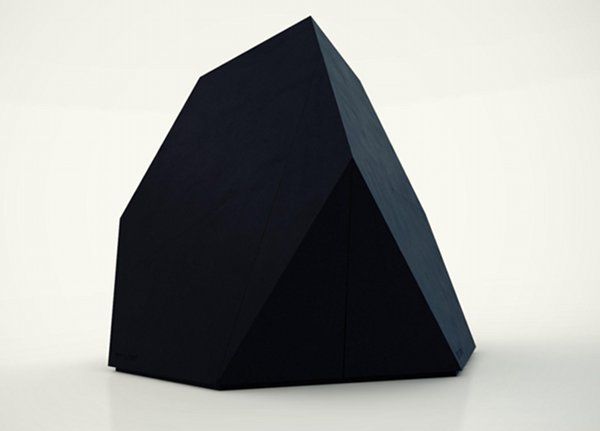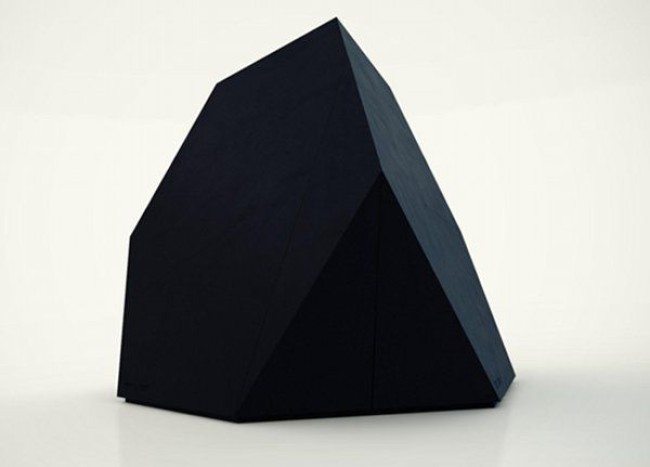 Liked the story? Share it with friends.