Aimed at elevating a simple treehouse concept to a world-class destination with the motto, "Feel Free In A Tree", the Treehotel in Sweden exudes a unique feel right from the interiors of the northern Sweden woods. Called simply the 'Treehotel', it consists of four rooms, each designed by a different Swedish architect, and nestled anywhere between six and 40 feet up in the pines. The most striking is a luxury room called the Mirror Cube, which is coated with a reflective material that causes it to blend with the surrounding forest.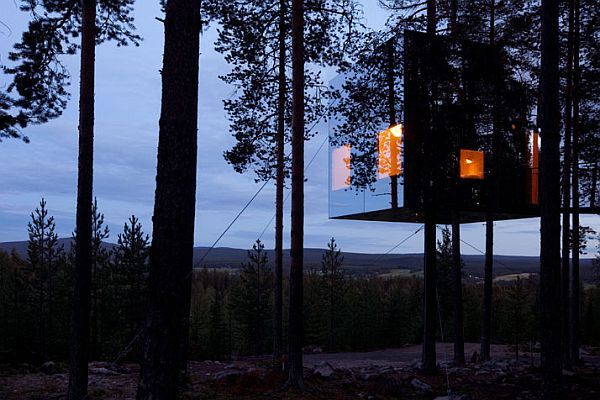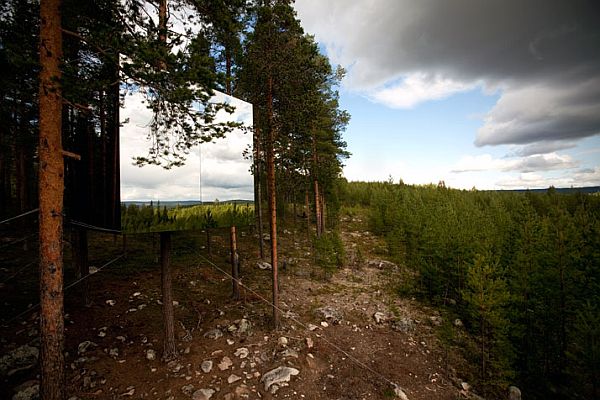 The Mirror Cube, which stands four meters high and four meters wide, has drawn widespread attention as it is attached to a single tree. With room names like The Bird's Nest and the Blue Cone, the eco-friendly hotel near to the town of Harads, has found its place on the prestigious Conde Nast Traveller Hot List for 2011.
Each of the hotel rooms is built from wood and aluminum, locally sourced in Sweden and the floors are heated using a solar generator on the property. Designed to be accessed by a rope bridge, the Mirror Cube suite comes with a double bed, small bathroom, and a terrace on the roof. To prevent birds from colliding with the treehouse, the glass has been laminated with infrared film that only birds can see. The luxury of the experience will cost up to 4,200 Swedish crowns ($555.50) for two guests in the Mirror Cube, which is designed to hold up to four guests.
Are you planning a visit? If so, you could have your stay in the Birds Nest, the Treehotel Cabin, the Blue Cone or the UFO — if the Mirror Cube is not your style.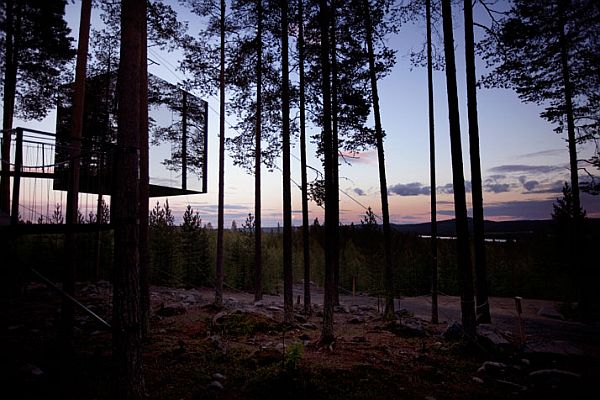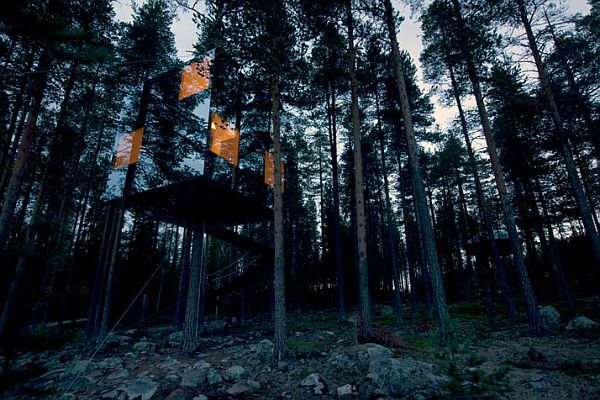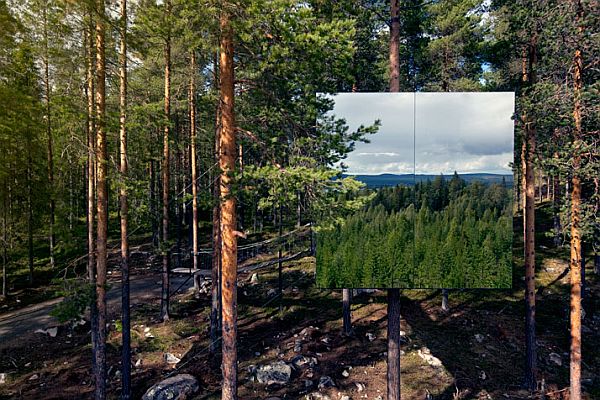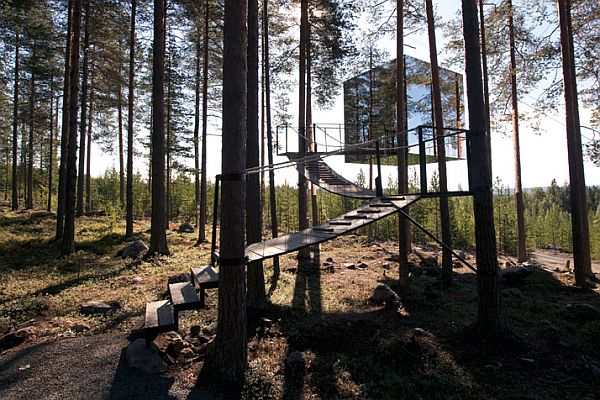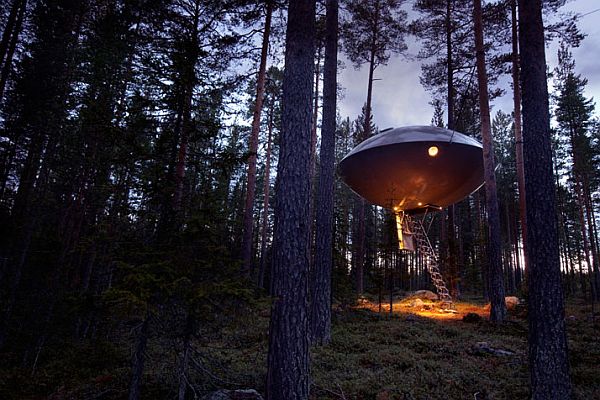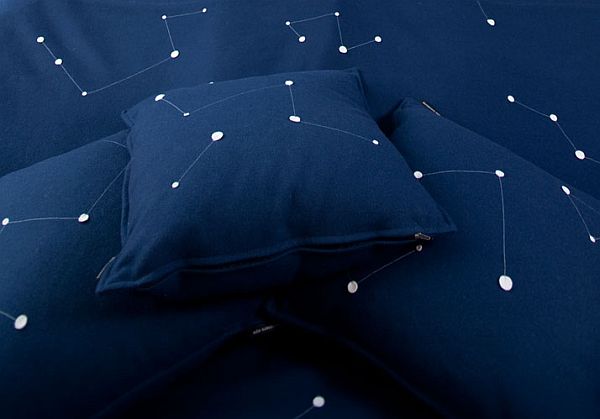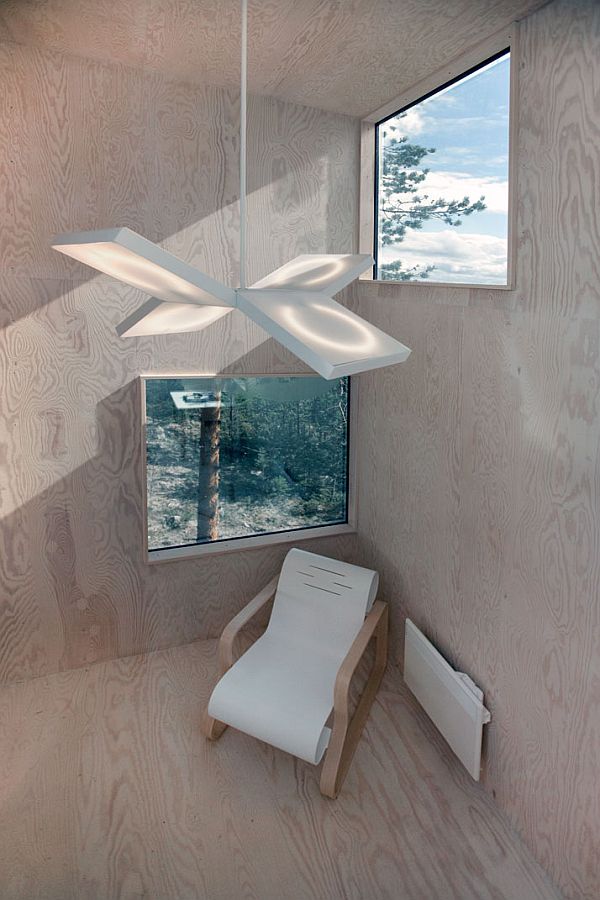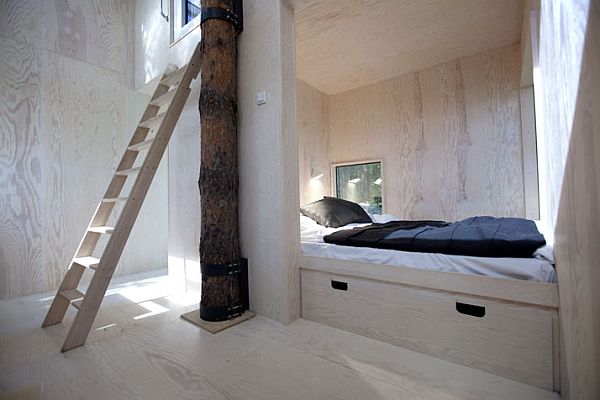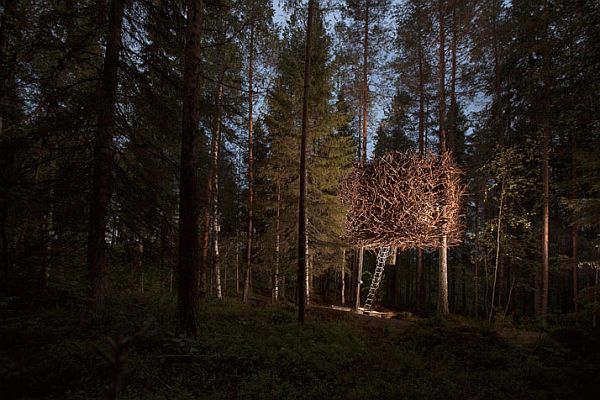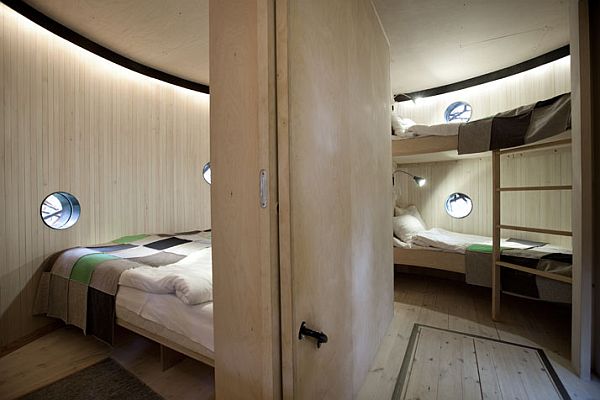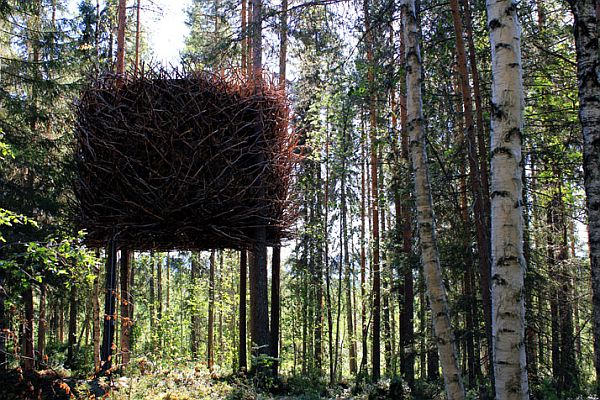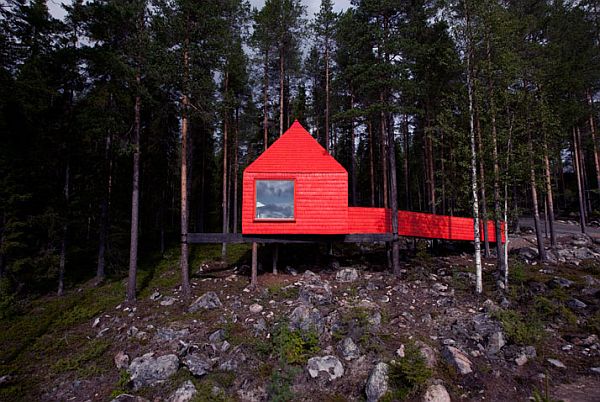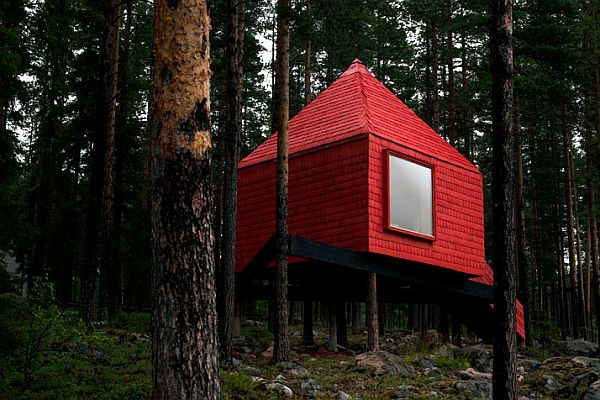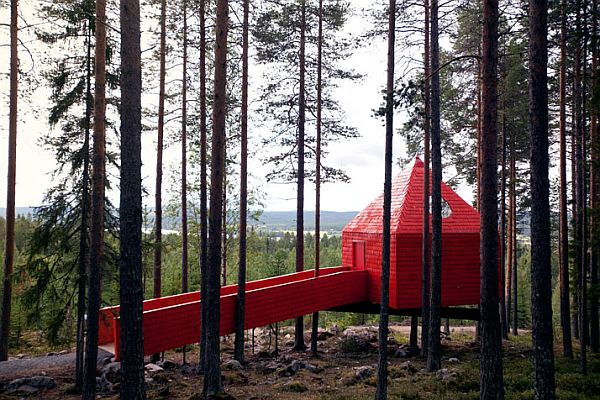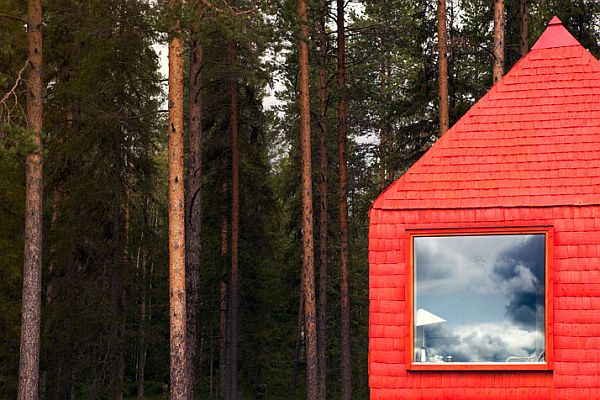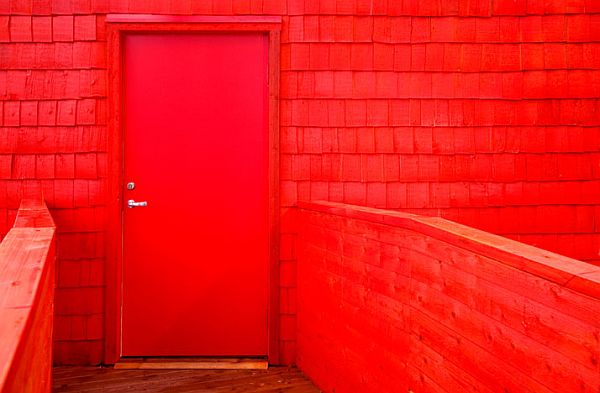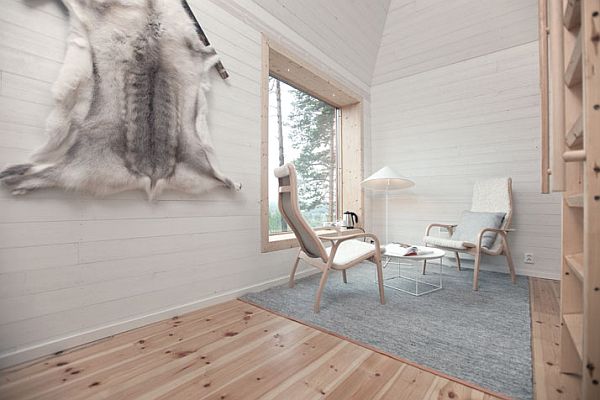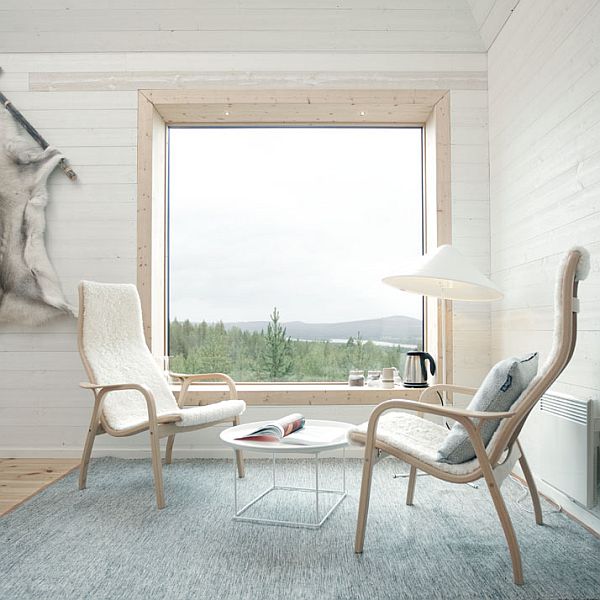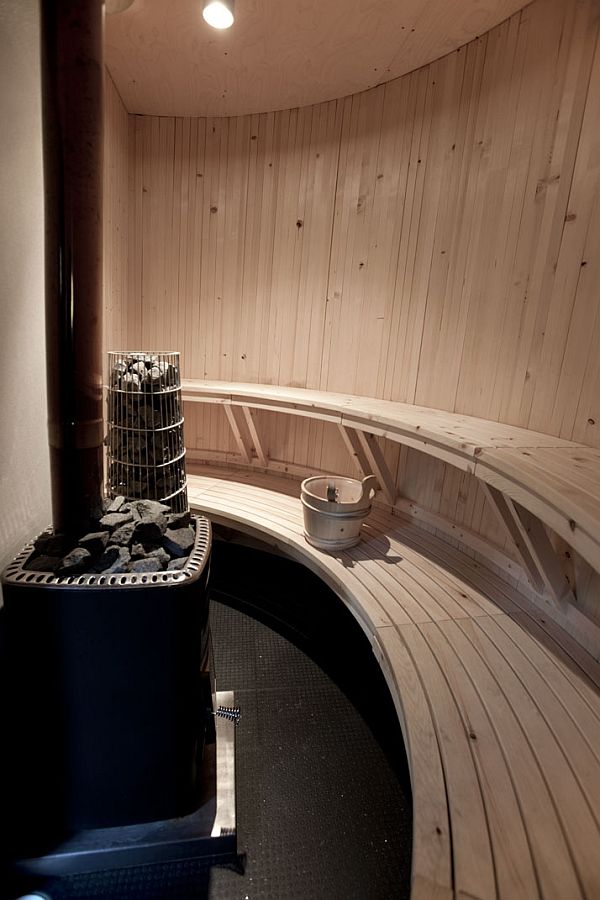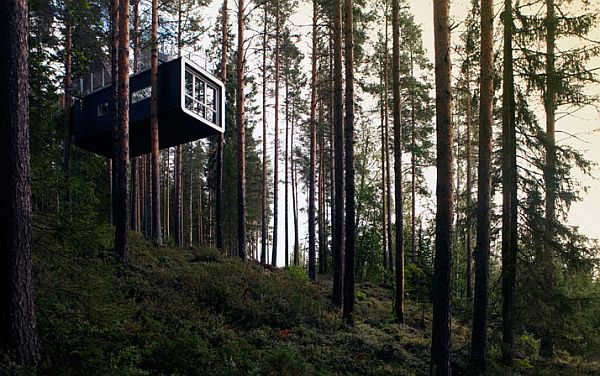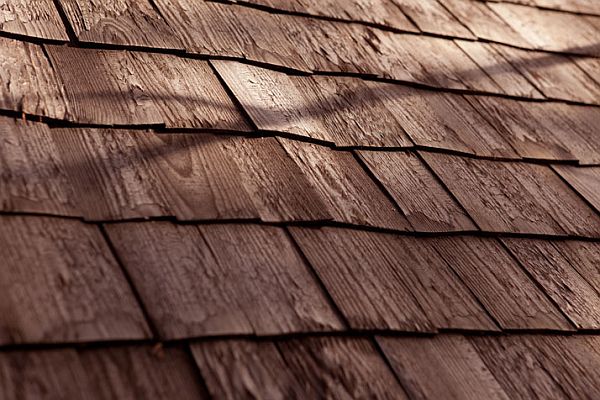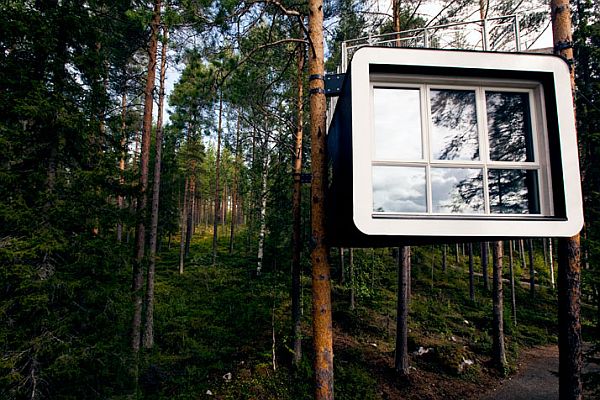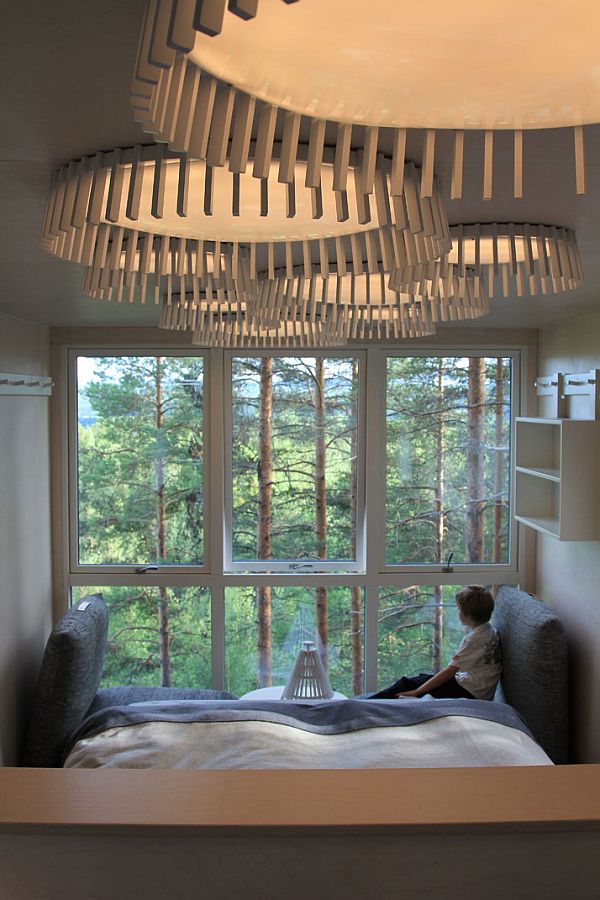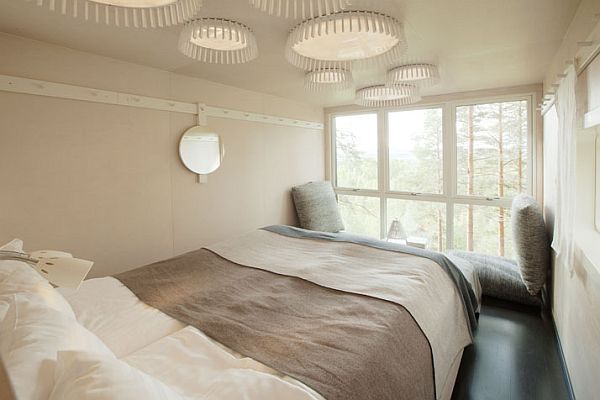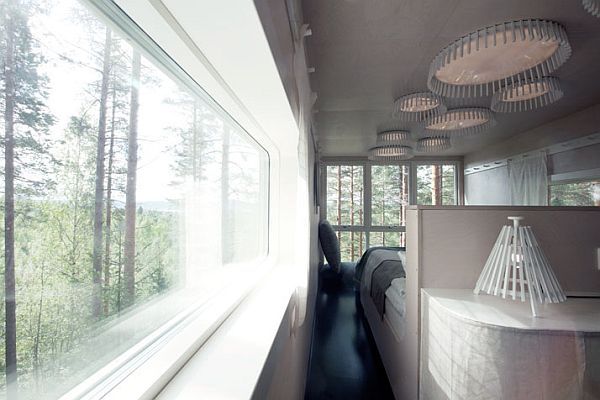 Images © Peter Lundstrom, WDO