Renowned energy drink Red Bull has found a new base in the Netherlands. The company's new headquarters is in Amsterdam, located on the shores of River IJ. This 1000 square meter (about 10,763 square feet) office building is a part of Media Wharf at NDSM Wharf — for those of you who don't know it NDSM was one of the world's largest shipbuilders until the 1980s.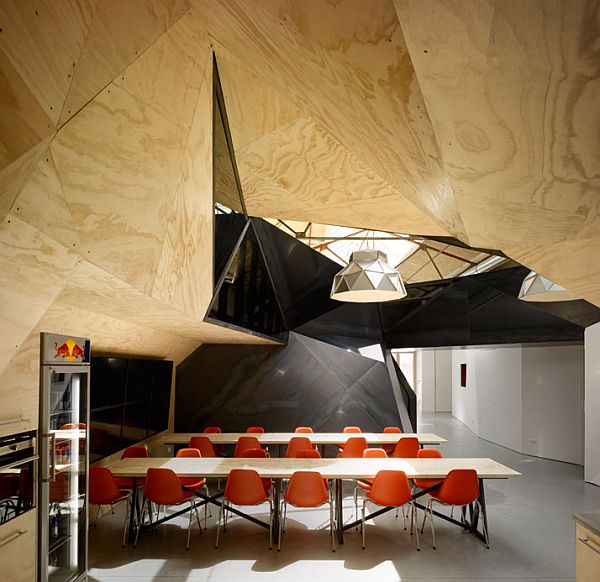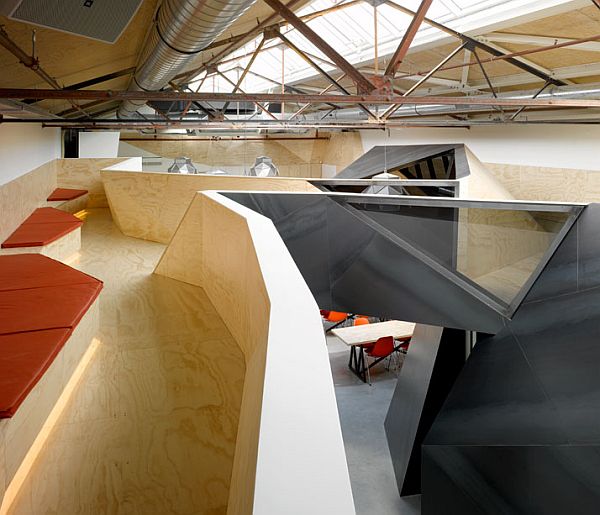 Red Bull Netherlands' director Jan Smilde imagined a location with an entrepreneurial spirit which gives freedom to develop innovative ideas and events. By focusing on this, Sid Lee Architecture of Montreal and Amsterdam came up with an innovative design.
Based on the theme of opposing behavior of the human mind, such as duality and polarity, reason and intuition, light versus dark, art and business, public and private, this building possesses a sporty look. The feel of street culture and the rough edge of the shipyard's past echoes in the design by letting some space undefined and seemingly unfinished. With a size of 10 football fields, this office includes artistic and media hub, studios, workshops, offices, open spaces, student housing, festival venues and restaurants.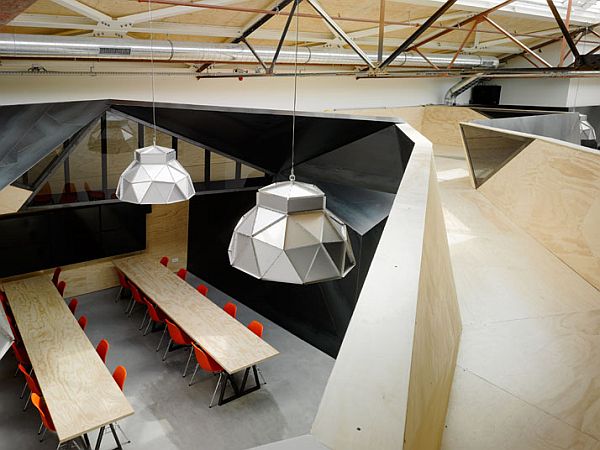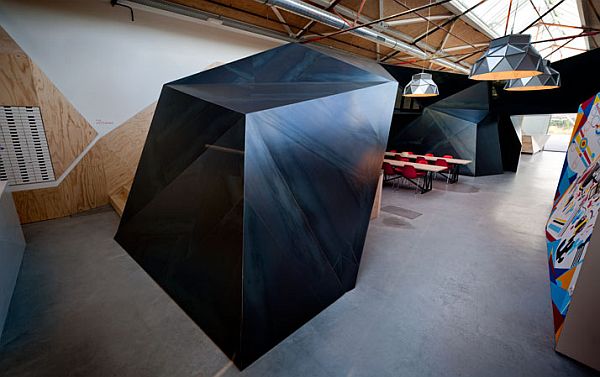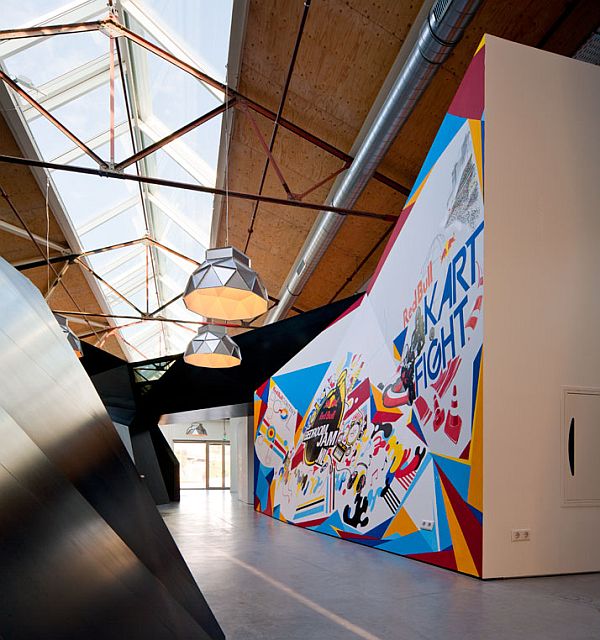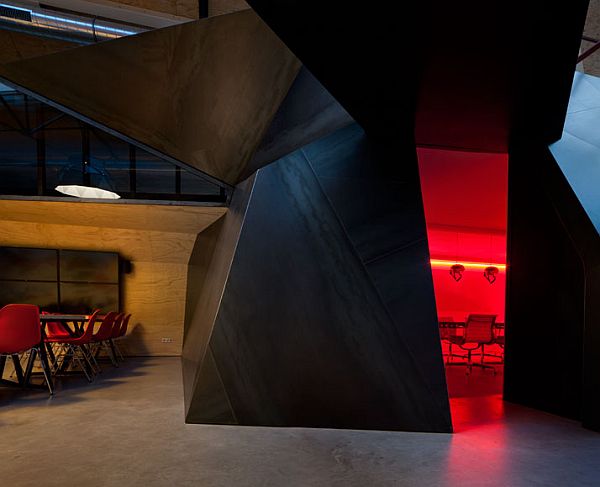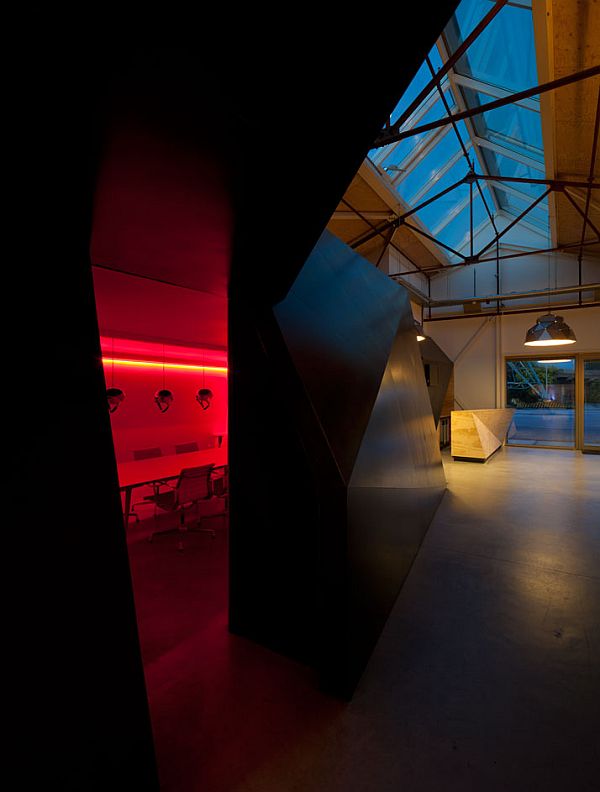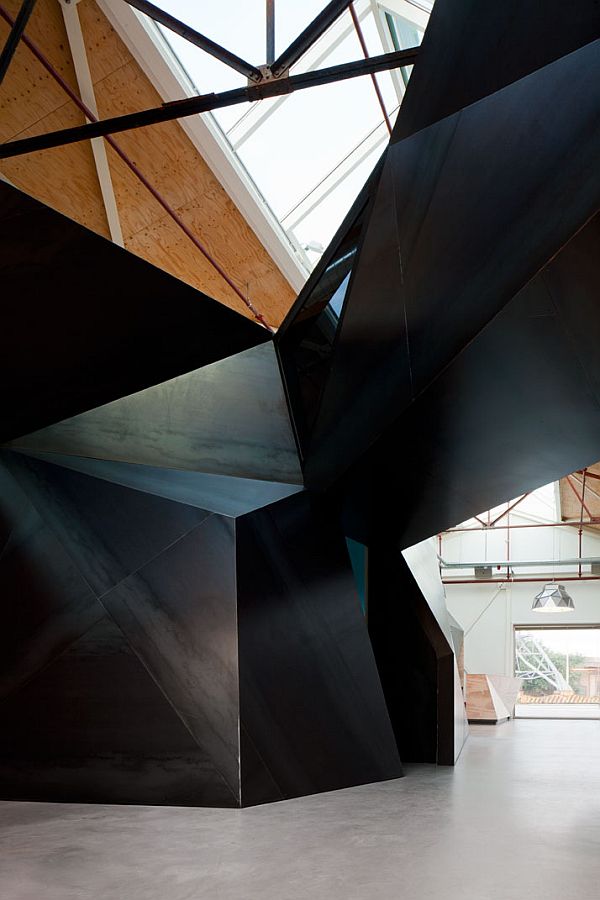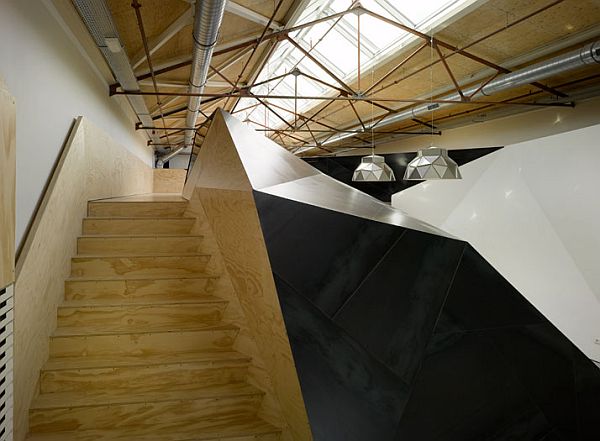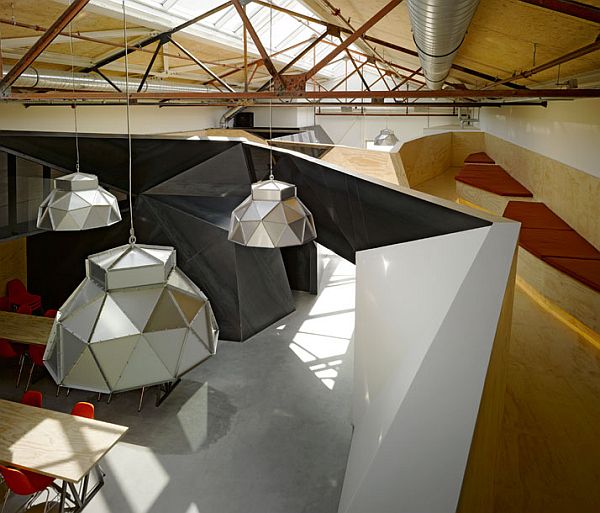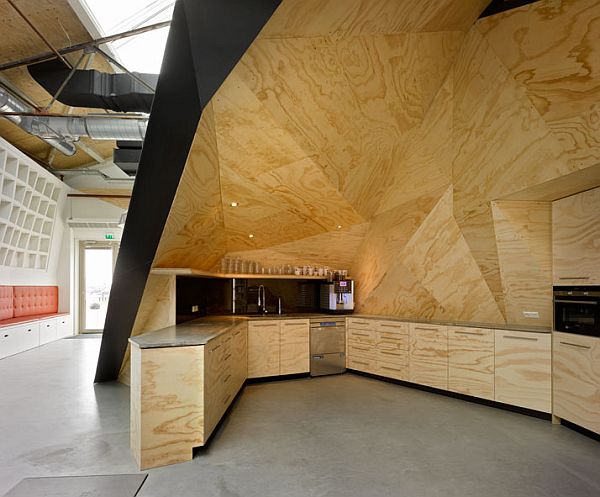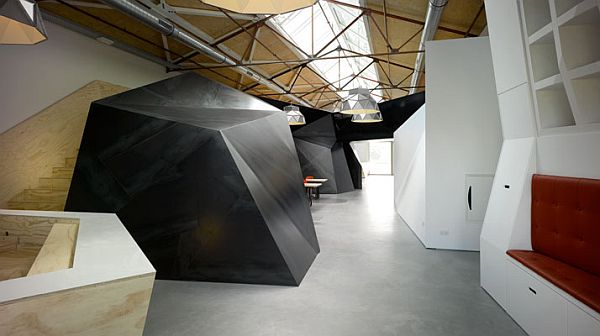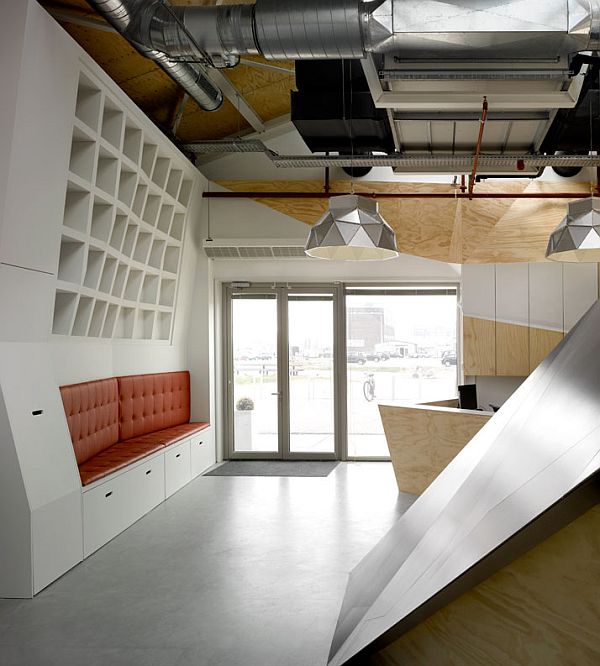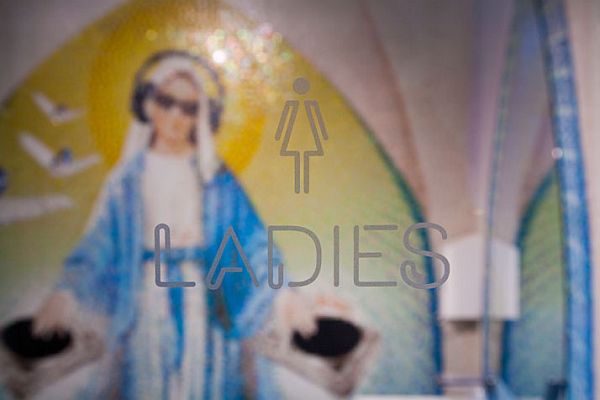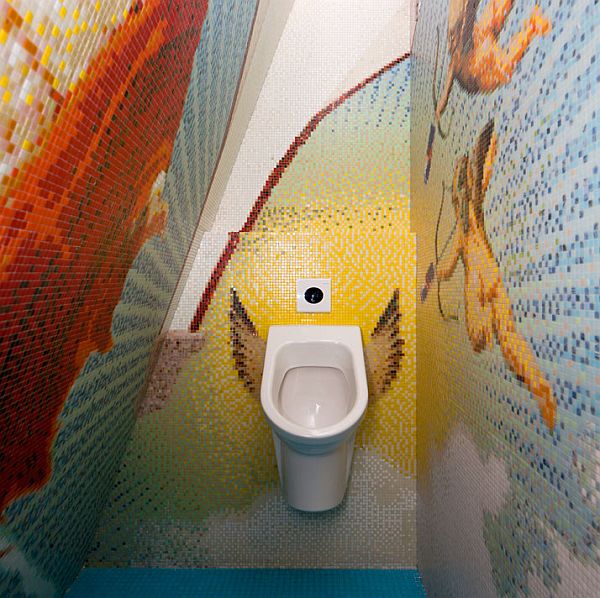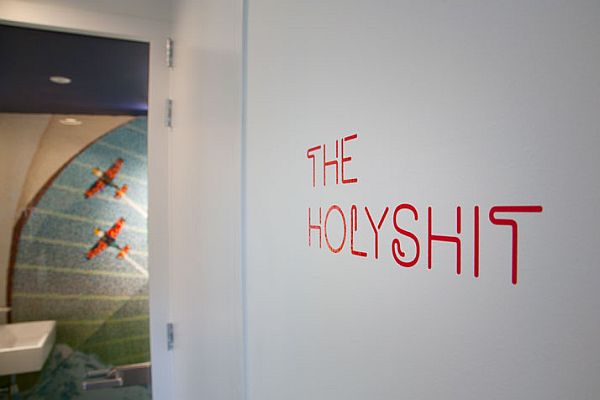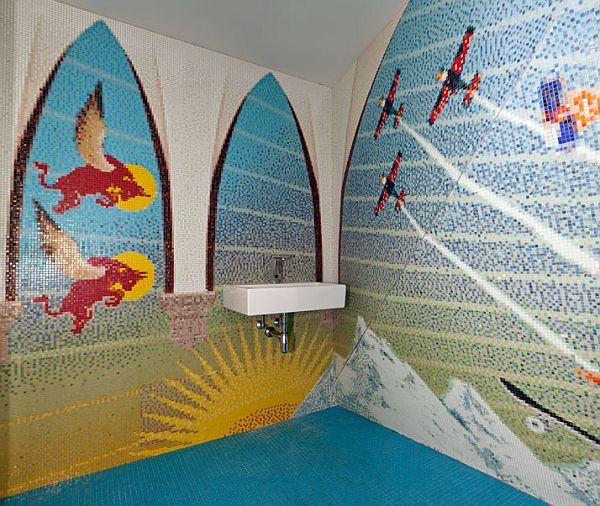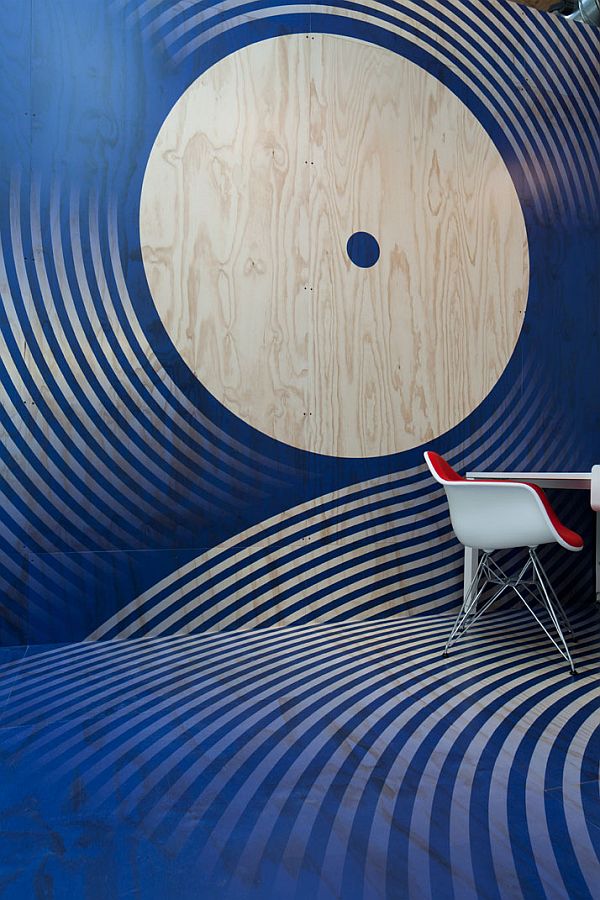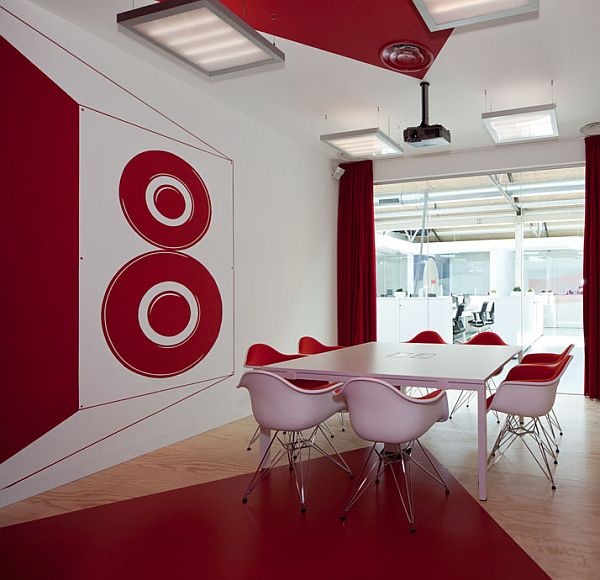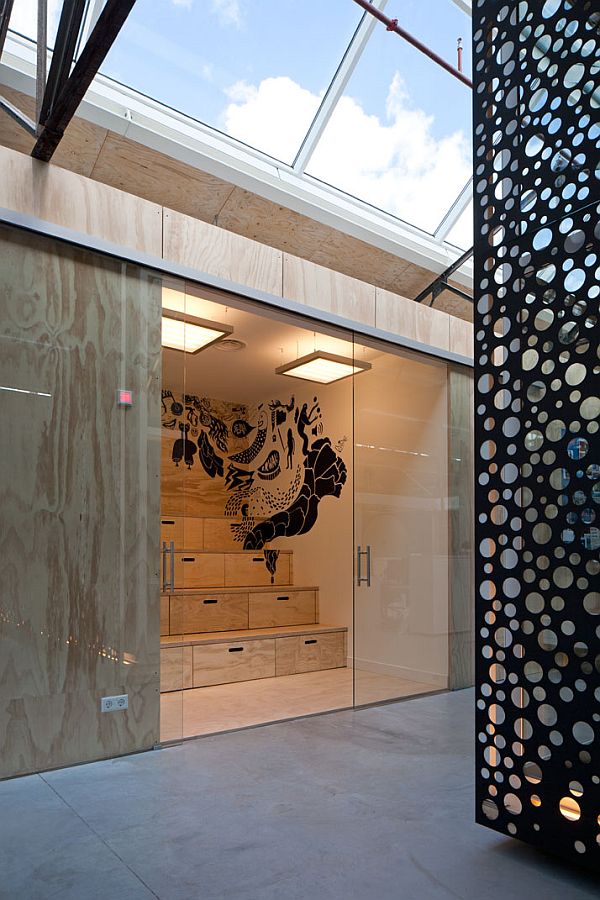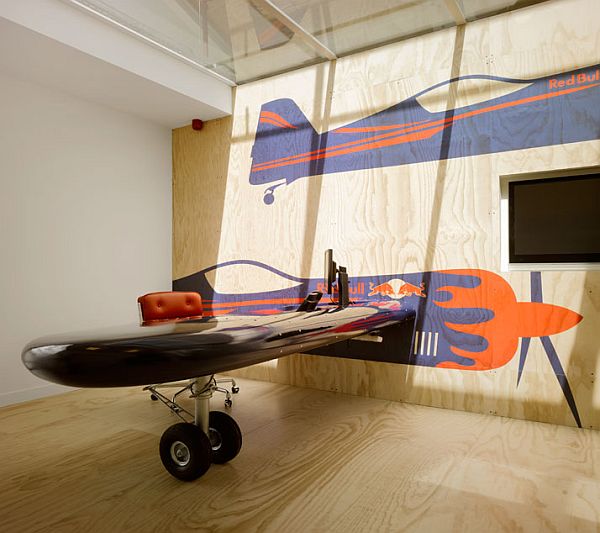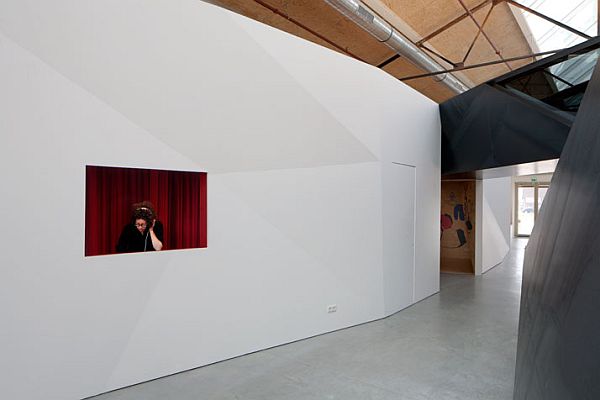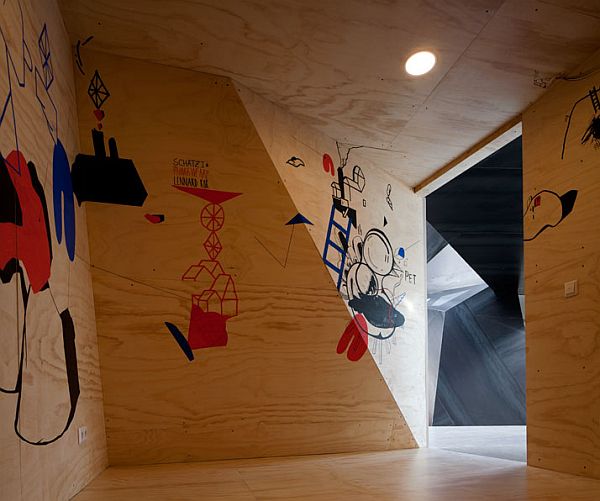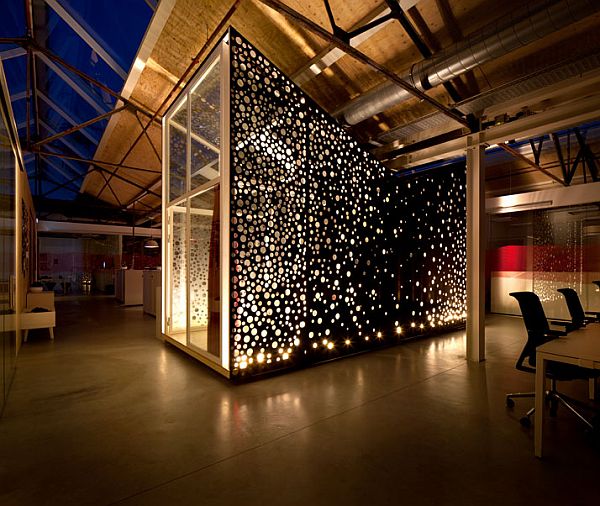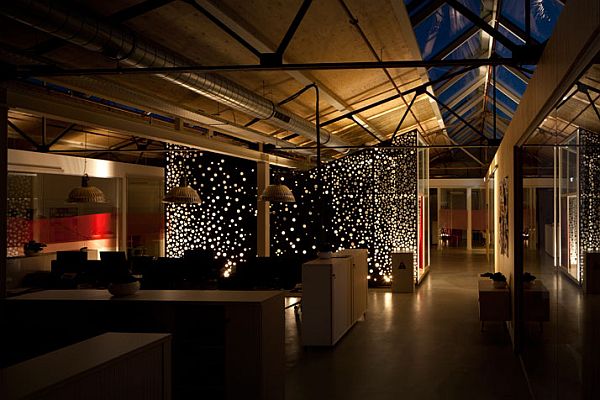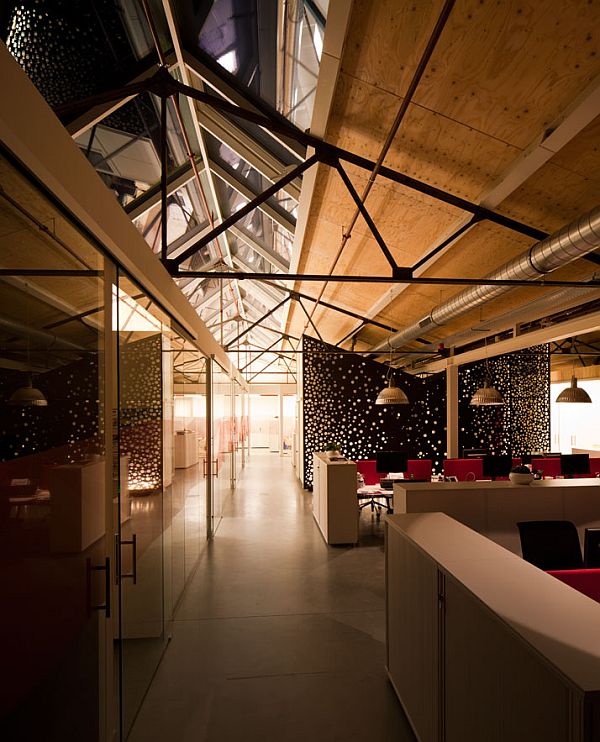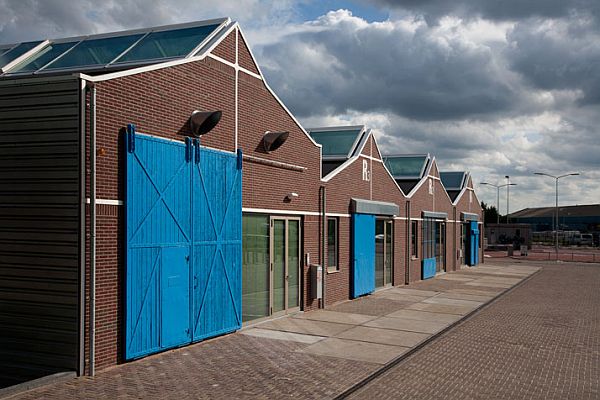 All photos © Ewout Huiber