Le Royal Monceau is a wonderful luxury hotel that adds charm to the French capital,Paris. The site is near the Arc De Triomphe and Champs-Elysees, just five minutes walk away. French product designer Philippe Starck has reinvented the hotel with some exquisite designs. It is no wonder that Parisians have already added Starck's name to their list of favorite designers.
The new design of the Le Royal Monceau is spectacular.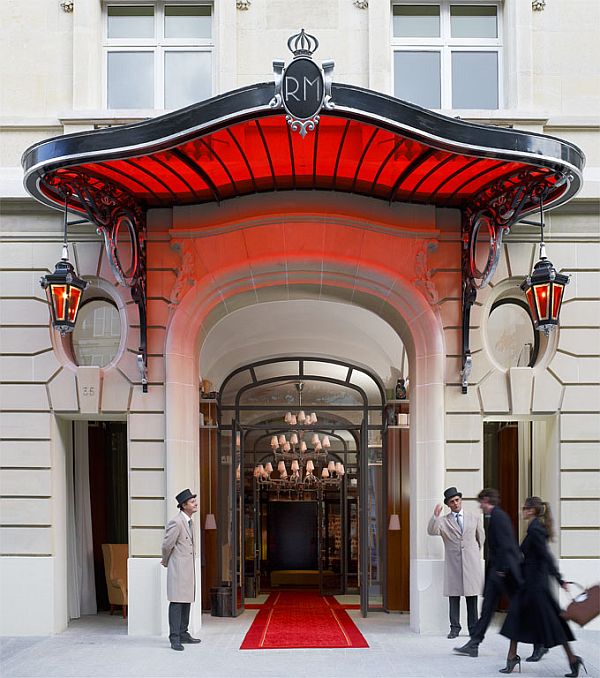 The entrance to Le Royal Monceau is near to magical, starting from the six doormen to the glimpses of foyer. The magnificent furniture and royal design are sure to turn you on. Unlike most hotels, Le Royal Monceau has a wonderful art gallery and a dedicated art bookshop. The entire hotel is venue to a whiff of music, with each room adorned with a guitar, and a portable recording studio.
Add to the luxurious outlook, there's also the Clarins spa, Pierre Hermé desserts, a cigar smoking room, a cinema, and an extensive garden. Everything, from attic to floor or from bedrooms to bathroom or from walls to doors, displays amazing designs from any visual angle. You can see people from all walks of life including film directors, actors, models and advertising gurus assembling over here on a typical holiday.