You take a very rare Arno Votteler 350 chair manufactured by Walter Knoll back in 1952, you re-upholster it into a stunning chenille fabric, and then put it up for sale on eBay for £950 British pounds. That's exactly what happens now with this German chair designed by Arno Votteler more than half a century ago.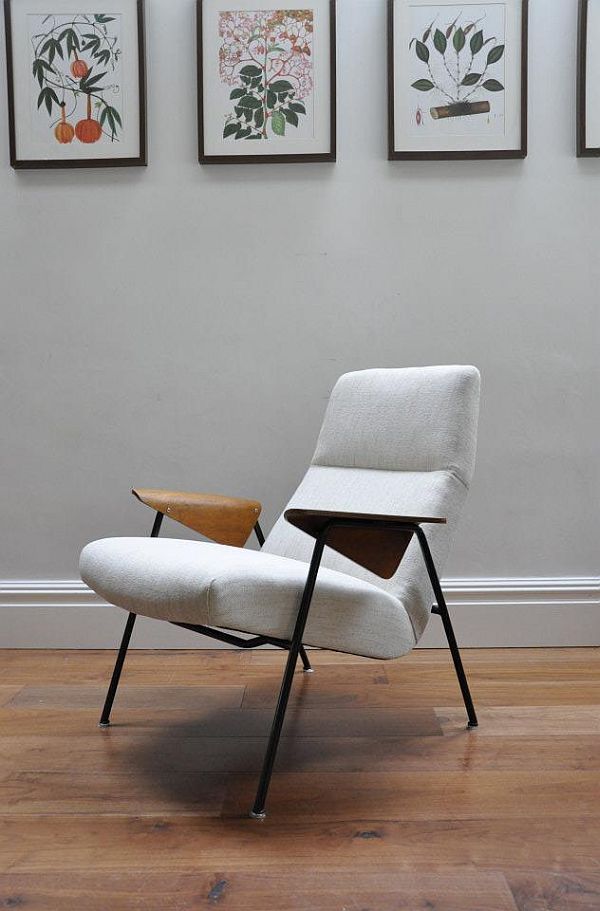 The folks from Rosewood & Teak, have taken the job very seriously — coming up with a stylish chair that is rarely seen in the UK. They kept the sprung base, the lovely black lacquered tubular steel legs and the distinctive bent ply arm rests. But added new fabrics for the makeover, and the result
"Condition: the fabric is new, the legs have some wear consistent with age. There is a small piece of wear to one of the ply armrests, where a small piece has chipped off (see photo), but this is only a thin layer and in no way detracts from the beauty of this chair," it's what they have to say about the Arno Votteler 350. Worth £950, what do you folks think?