The Stinson Beach House, a 1400 sq ft building located in Stinson beach California, is connected to the ocean.  This contemporary residence was designed by WA Design, a studio based in Berkeley, on a limited budget. The designer's main concern was maximum utilization of space, and they had to create an inviting and large environment for all the activities of the inhabitants and their friends.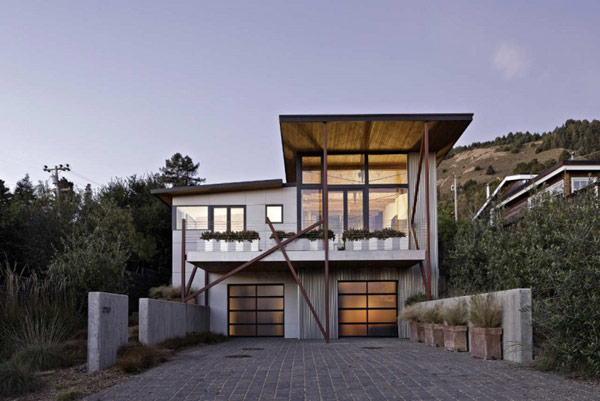 The bedrooms fit a bed and a little more space.  An elevated south sloping roofline with extensive glass windows offer views to the ridges. Corrugated galvalume metal, paired with cement board siding, gives a strong and economical exterior look to the house.  Open-cell foam insulation, concrete floors, natural ventilation and recycled materials are other features of this residence.
But no matter how much we write about this Stinson residence, words won't suffice to explain its real beauty. We'll let the pictures talk.