This contemporary house, named Lovelli Residence, has been designed by the creative folks at Word of Mouth (a Bali-based design studio) and is located in Seminyak, west coast of Bali, just north of Kuta and Legian. The concept of the 3,230 square feet residence is a tribute to Mediterranean architecture. Set on 300 square meter of land with an East orientation, the construction came about as a real challenge to architect Valentina Audrito and her team.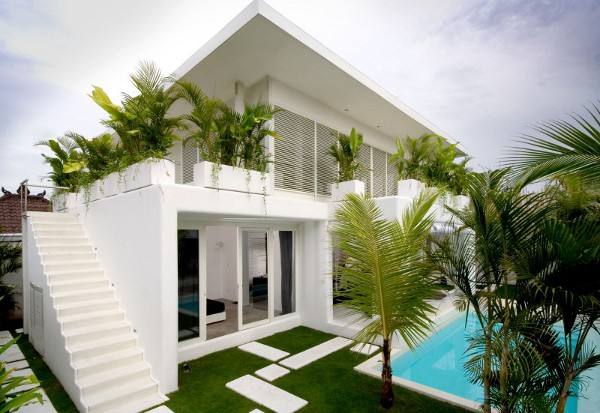 The design solution required creative use of space where different functions could harmoniously overlap and interact with each other. Like the dining area, which also becomes a lounge, the living zone flows seamlessly into the pool area. Each bedroom functions also as a living space, giving a sense of much larger space. The first floor is dominated by the master bedroom. Here functions overlap with each other comfortably. There is a visual interaction between the bed, bathtub, shower, sink and writing table.
All vertical partitions on this floor were treated using wooden louvers to maximize the natural light. As per client request, the architectural material palette was limited as much as possible to black and white. The furniture range has been inspired by egg themes. Simply superb! [found on Homedsgn]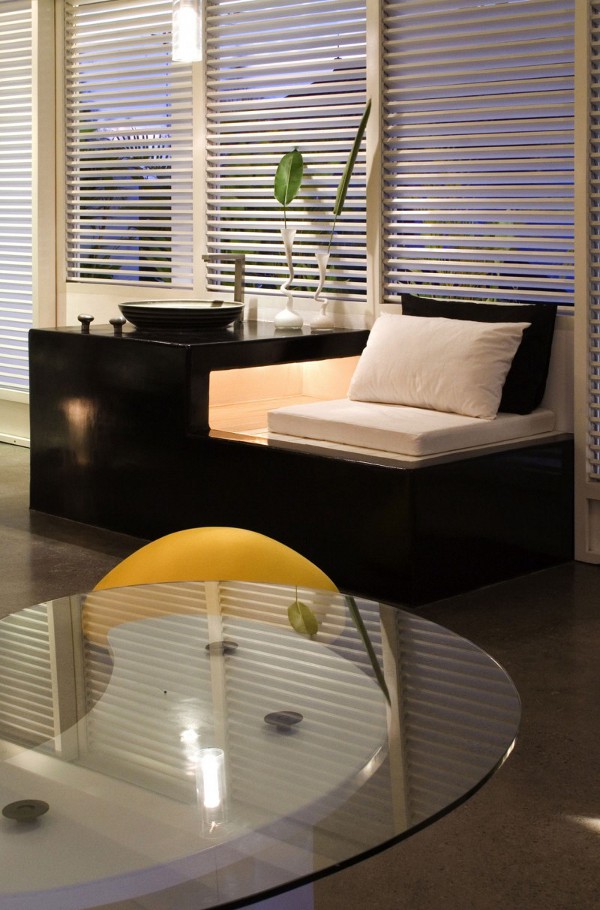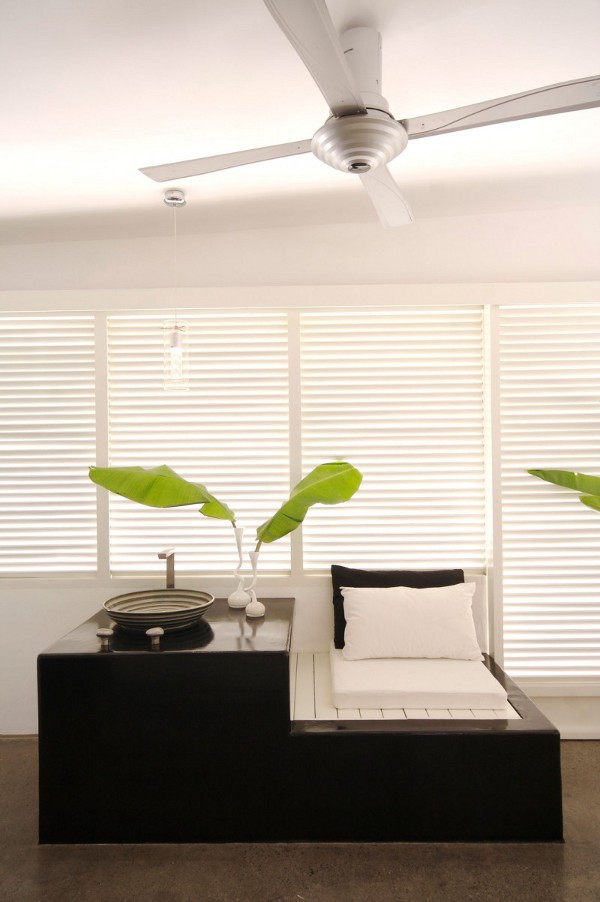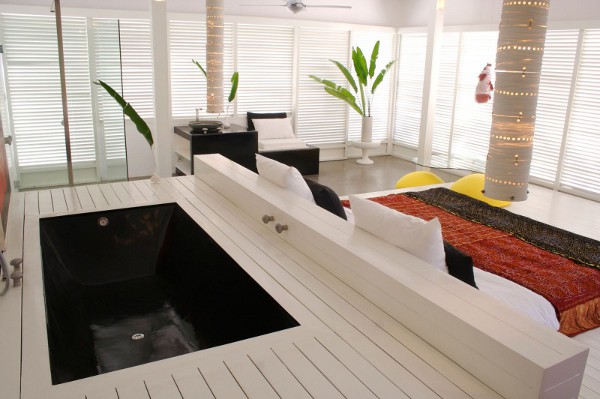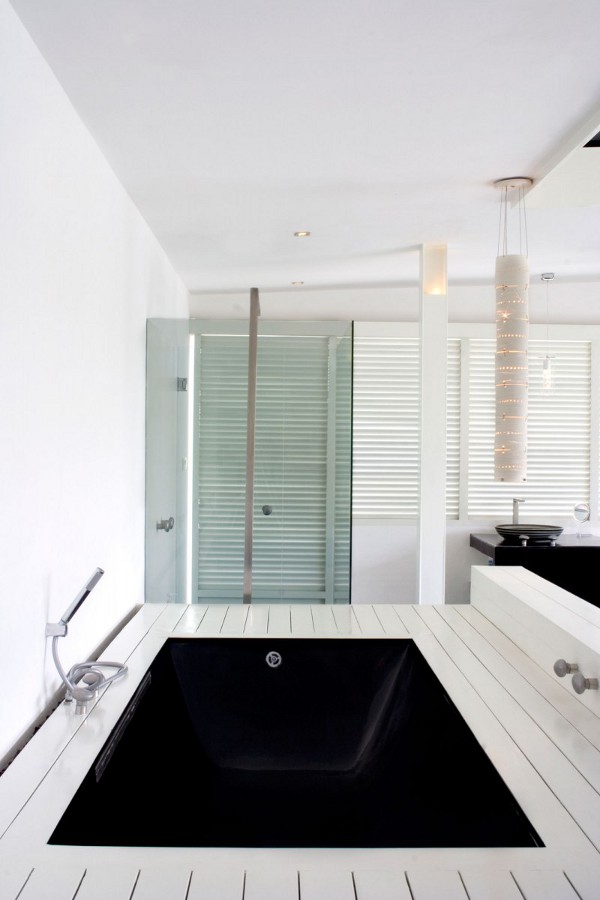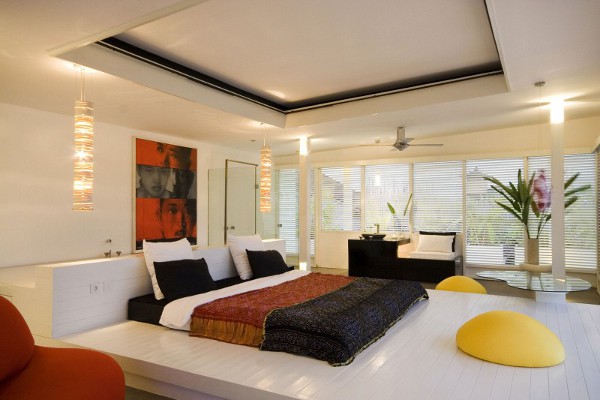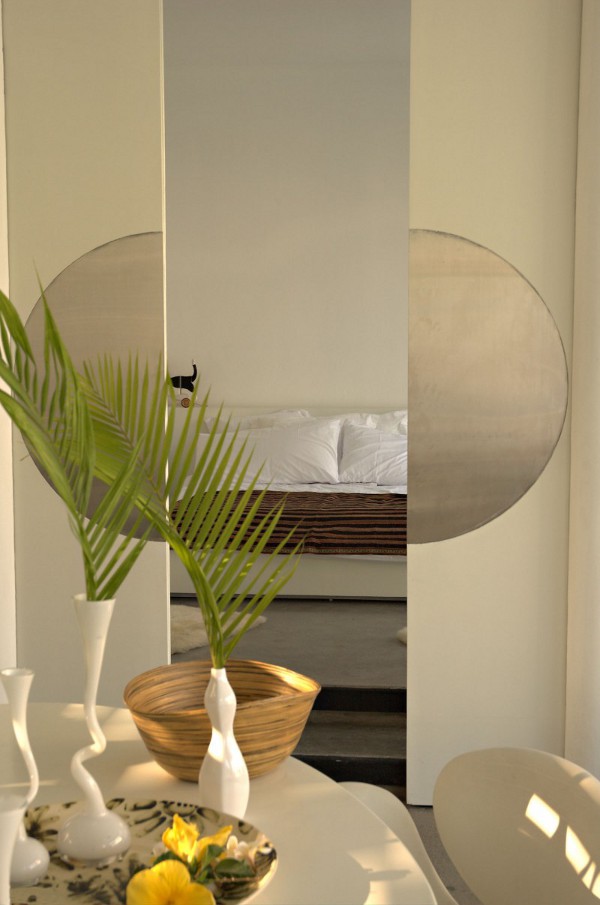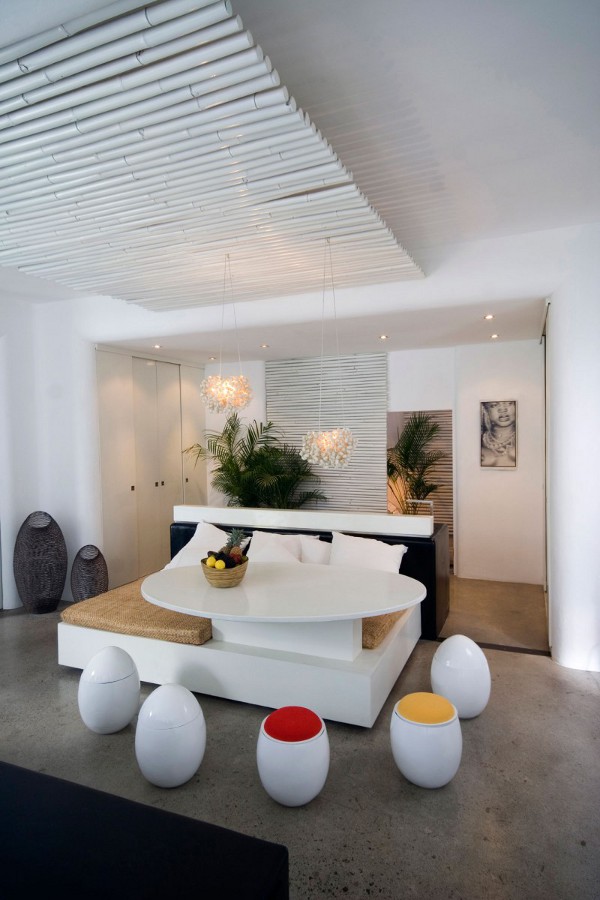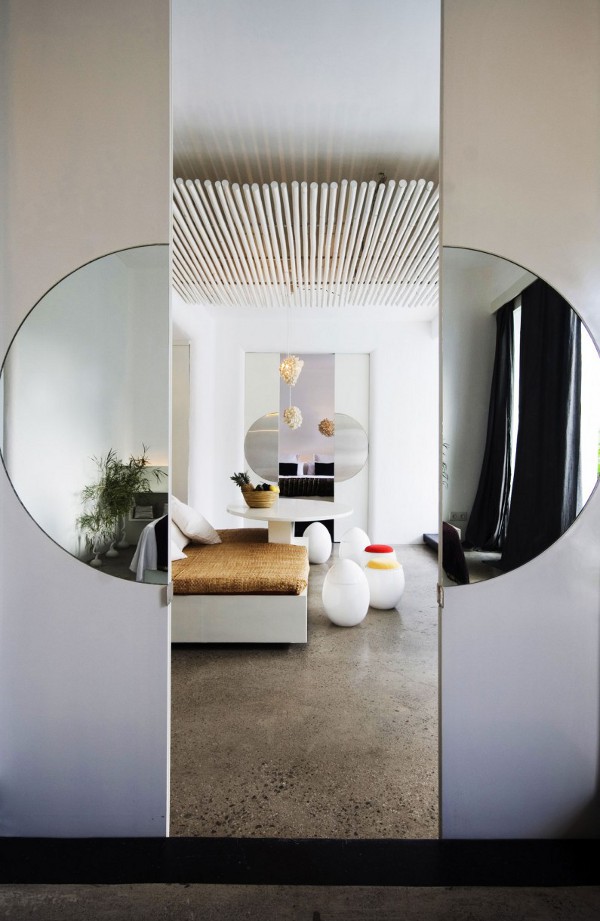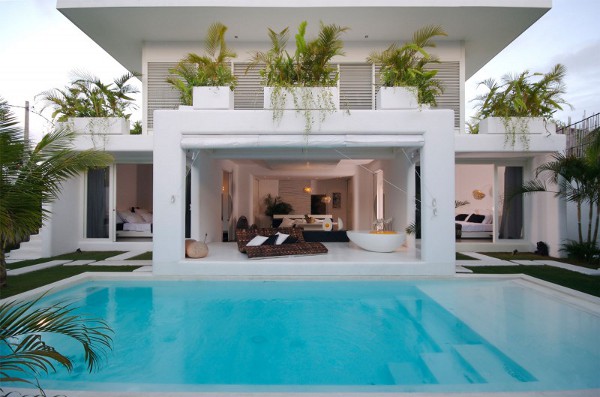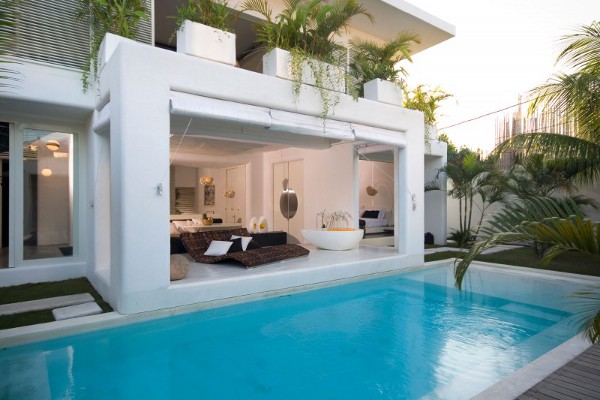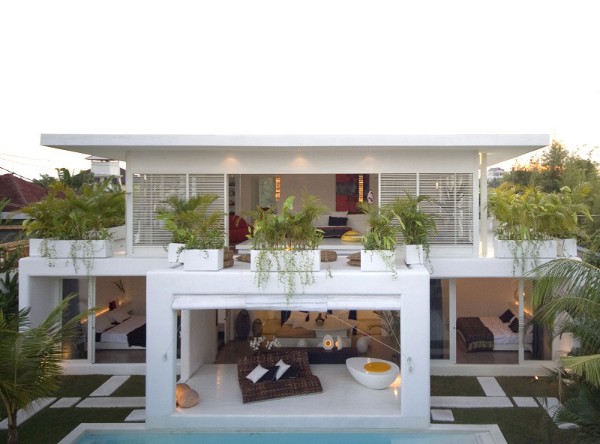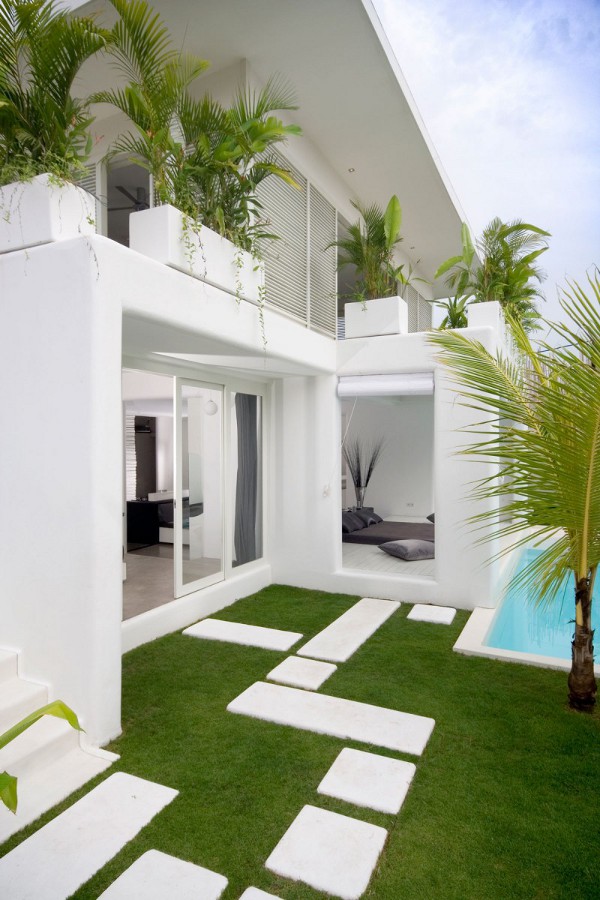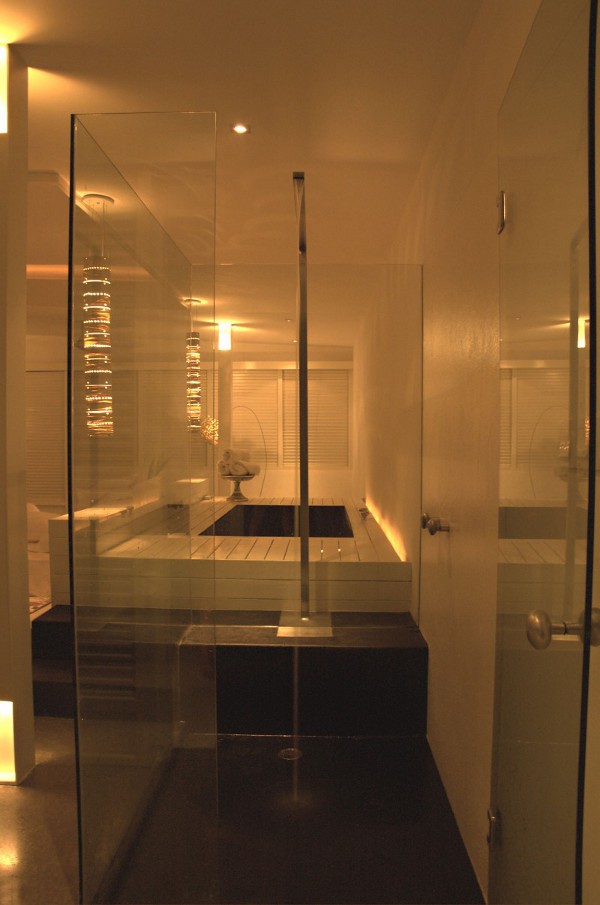 Liked the story? Share it with friends.