The luxury lifestyle house is a contemporary residence with comfortable interior design which is simple and functional. Built in Queensland, the simple yet functional home exudes the 'al fresco' lifestyle. And being within a safe environment comes as an added luxury, along with the fabulous amenities inside this exceptional executive residence to cater to your every luxury.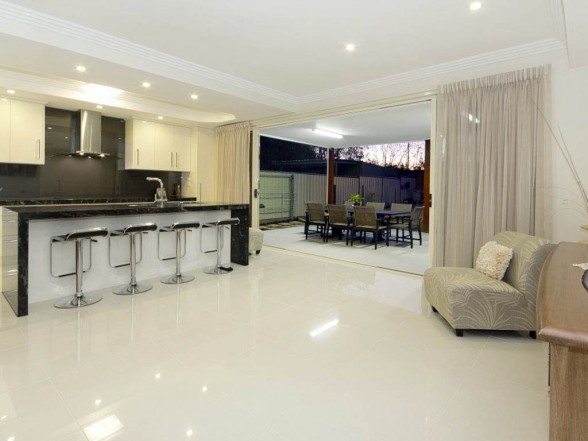 With four levels of total luxury bonded together by fabulous Tasmanian Oak and glass staircase, the house features the perfect blend of light and space. The first level features a family room, a king-sized bedroom, and a double garage with dual entry access. The second level has features open-plan living and dining areas, with high gloss porcelain tiled floors. On this level is the outdoor private lagoon style pool, for outdoor entertainment.
On the third level are housed 4 bedrooms, including a master bedroom with clear urban landscape from a private balcony. Last, but not the least, is the top floor which features a rooftop viewing deck with 360 degree views of the whole city, the suburb, and the mountains. The furniture, interior decoration is all top class, with every corner of the house, screaming "luxury, in style". (Found on Newhouseofart)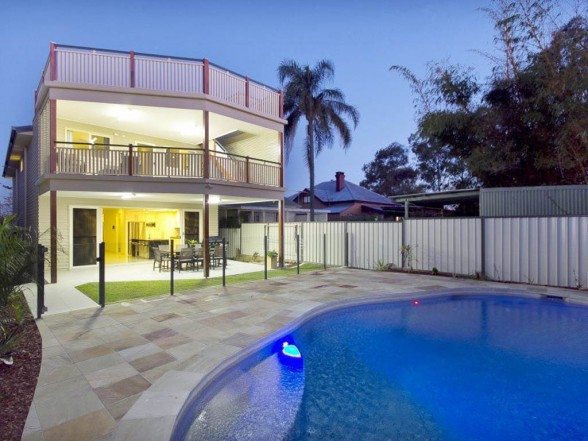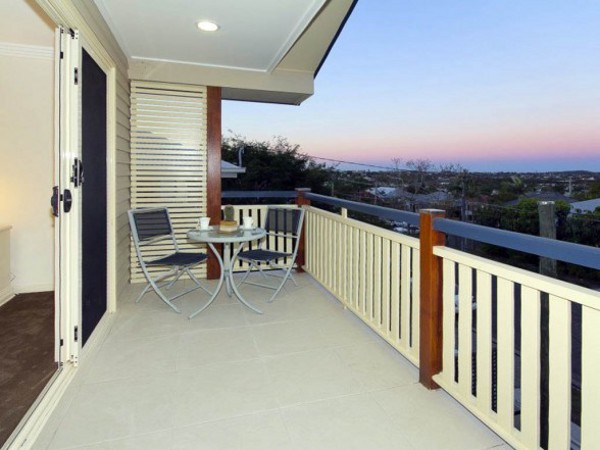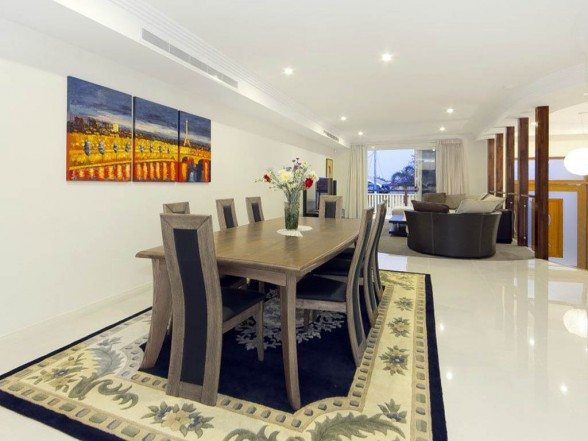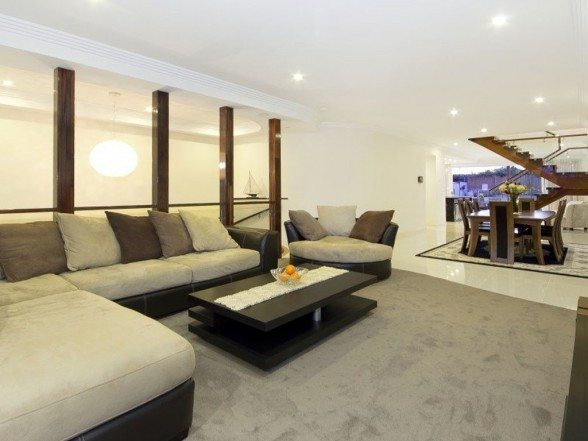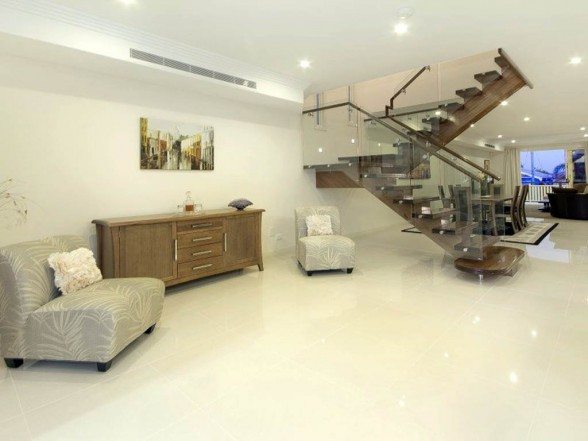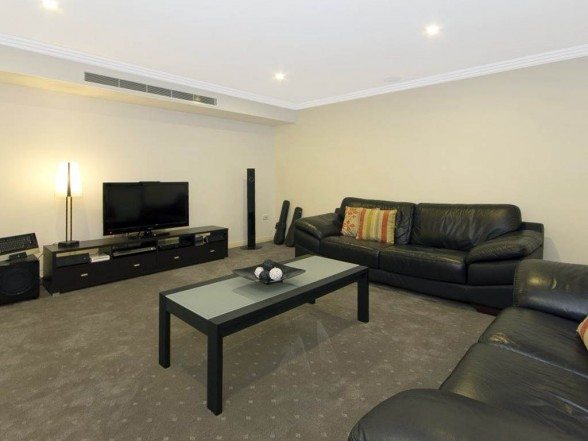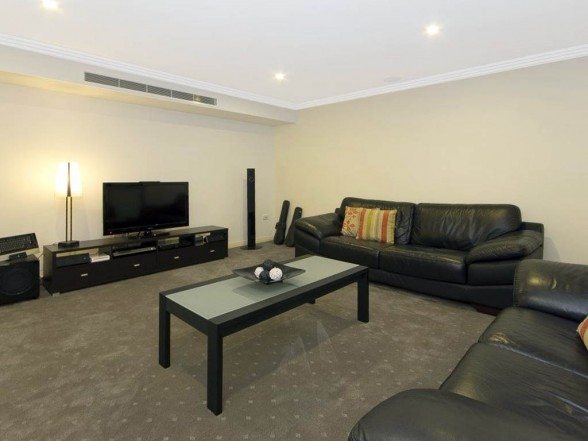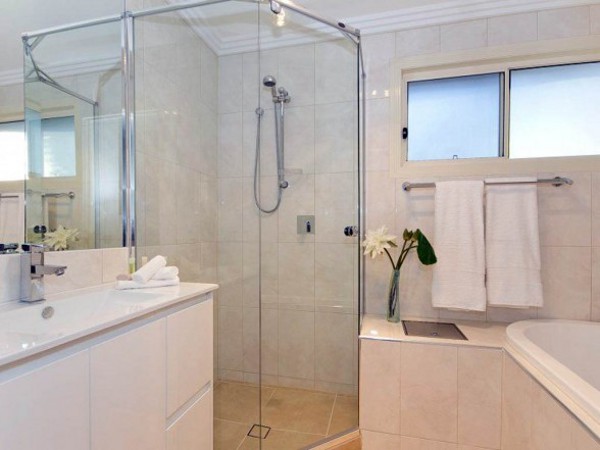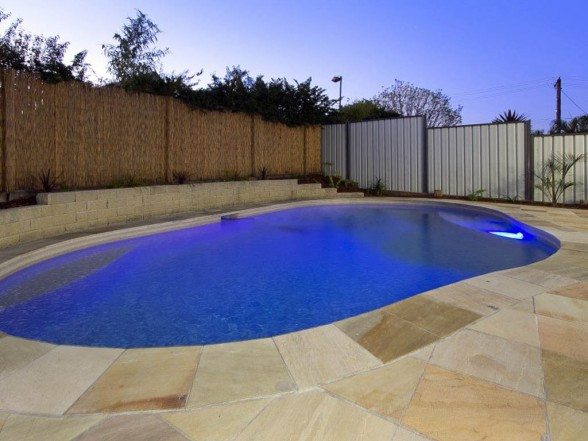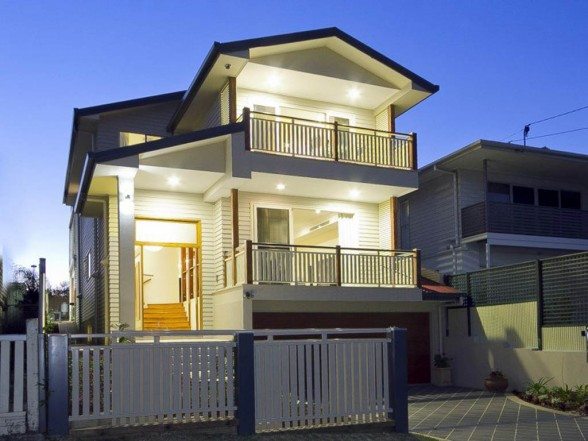 Liked the story? Share it with friends.