Saatchi-Saatchi's new office in Thailand, designed by the multidisciplinary design firm Supermachine Studio, utilizes tight space to the maximum and a limited budget with bold ideas. Designed by architect Pitupong (Jack) Chawakul and his team at SuperMachine, the new lay out stands out for its playfulness and unexpected design.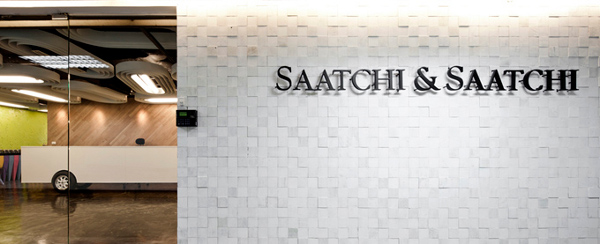 Openness had to be prime when the new design was drawn. The reception desk resembles a big white bus. Bicycles work as the legs of large conference table that is fully mobile. The meeting rooms are inspired by train compartments.
There is also reoccurring visual theme in the shape of race track and hockey stadium. By using wood from the company's previous office, the designers created a visual link to the organization's past and covered the ugly red marble wall. And did you notice the monster wall which is the company's new mascot? It features a 20-m long lizard shape, constantly redecorated with inspirational items and current works on his body. It also sports a book shelf.
Definitely a place to be creative. Don't you think?