Rolf Benz MIO is elegance that you simply cannot escape. The luxurious and spacious seat surface and the soft appearance of the Rolf Benz MIO generate a desire to be seated and are the perfect invitation to relax and lounge around. The high quality of the materials, the superbly crafted seat structure and the loving, flawless finish make the seats an incomparable overall experience that is a joy to the senses.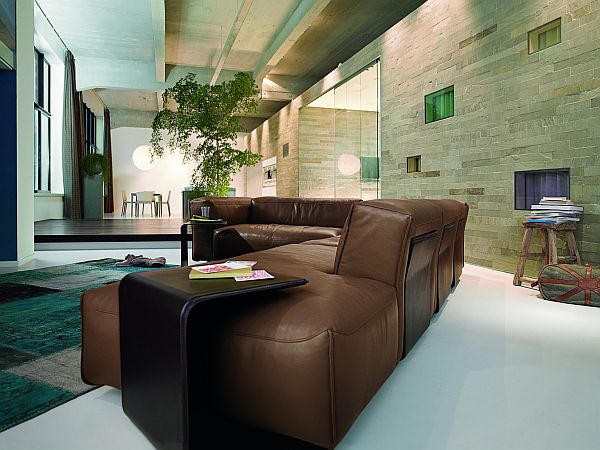 The numerous individual elements can be put together to create a wealth of combinations in the room. Whether it be a single sofa, a two-piece composition or a large corner unit, Rolf Benz MIO has 2 seat heights, 2 seat depths and 2 side piece heights to adapt beautifully to your needs and blend perfectly with armchairs, ottomans or coffee tables.
Even in the center of the room, Rolf Benz MIO looks stunning thanks to its optional black shells. Designed in 80 leathers and more than 230 fabrics, they represent a modern design element that gives the back view even more structure. The finish, with its lightweight wax coating (for the leather pieces), ensures a wonderfully pleasant touch and the on-trend vintage look.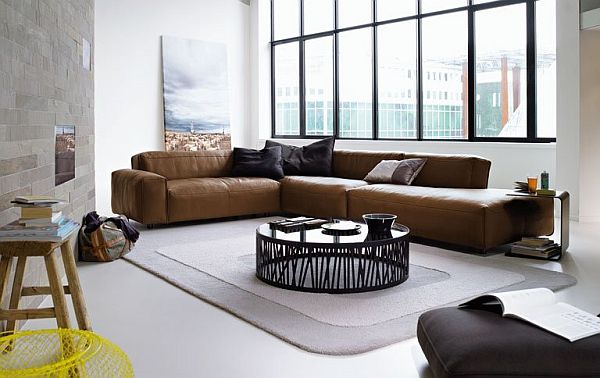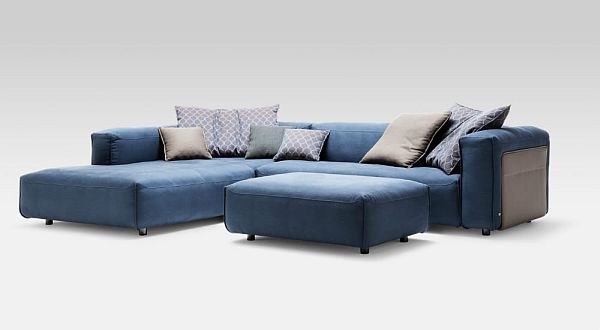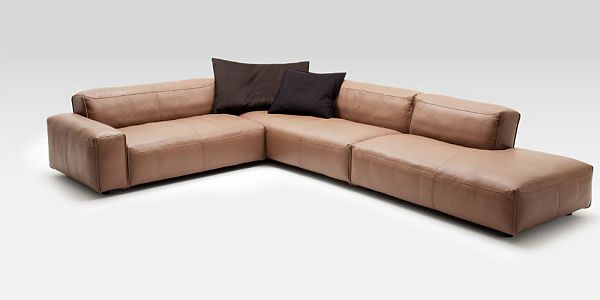 The sofa has been designed by Norbert Beck, and all we can say is that it looks nothing short of stunning. Don't expect this to go cheap. It will probably break the bank, but seems to be worth it. (from Homedit)