Other than adding style to your interior decor, coffee tables are also highly functional and practical pieces of furniture — it's where you place your drinks and sometimes your food, or where you "hang" your feet to relax while watching a movie. Therefore, it's no mistake saying that coffee tables play a highly important role in decorating our living rooms.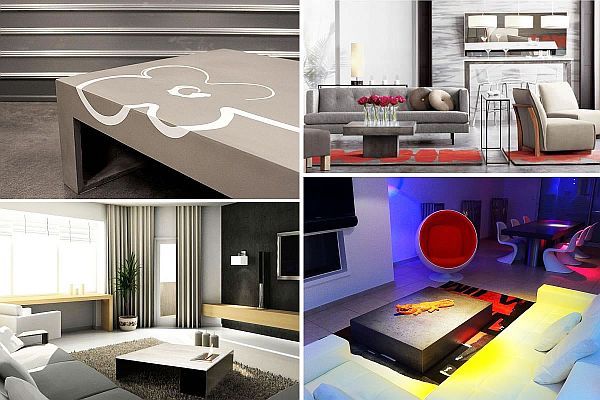 But there's a draw back for being used that often. Since most of them are made from wood, they wore out. So what's to do? Concrete coffee tables is the answer. They're cool, bold and contemporary, and as you'd expect, hold up against wear and tear. Here's our list of custom built tables to inspire your DIY project.
Rough concrete coffee table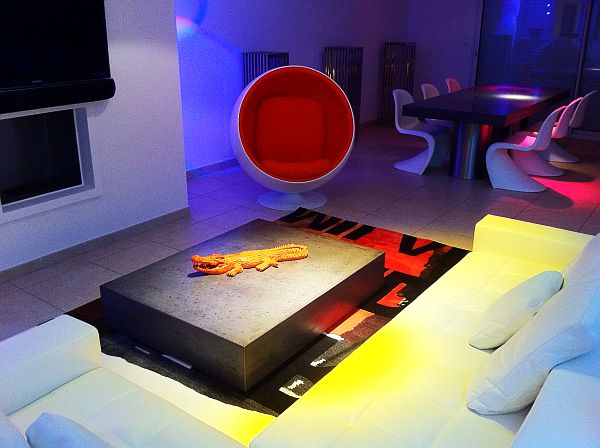 Don't expect this to move around easily although it has end-embedded wheels — so find the best spot for it, right from the beginning. It's signed by Patrick Doignies and it's made from rough cement. [from beton-lcda]
Contemporary concrete coffee table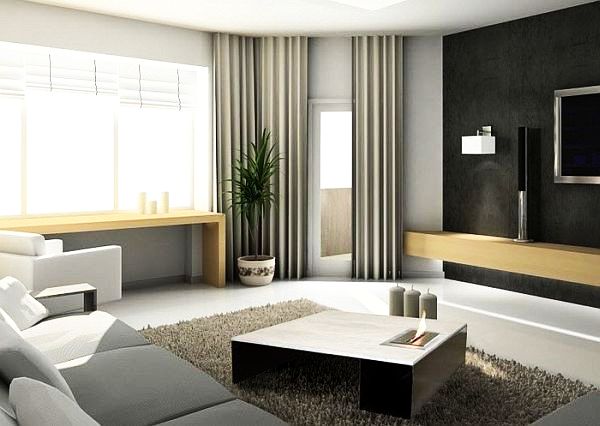 Extremely stylish, this is how I would define this low coffee table, mainly because of the fact that it blends wood, steel and concrete in such a robust way. Designed by Jérôme Tison, the base is in wood, and the waxed concrete surface is treated with a stain proof coating. For added effect it also comes with a 2-litre Vulcania bio ethanol burner. [from archiexpo]
Sculptural Concrete Coffee Tables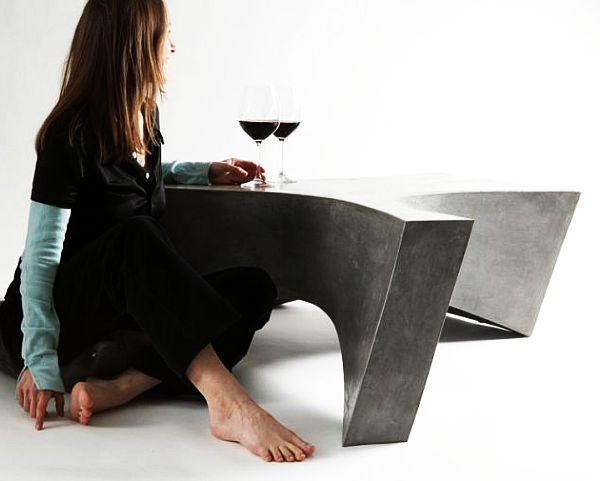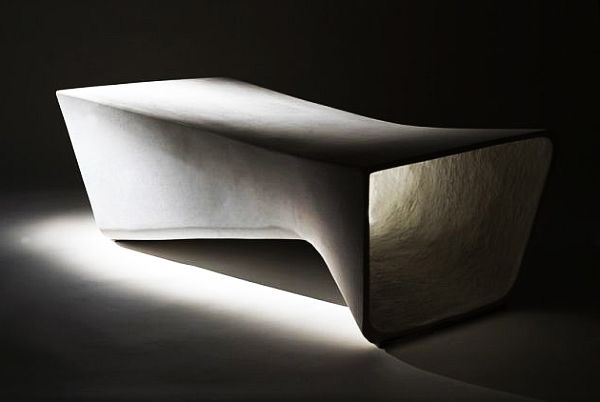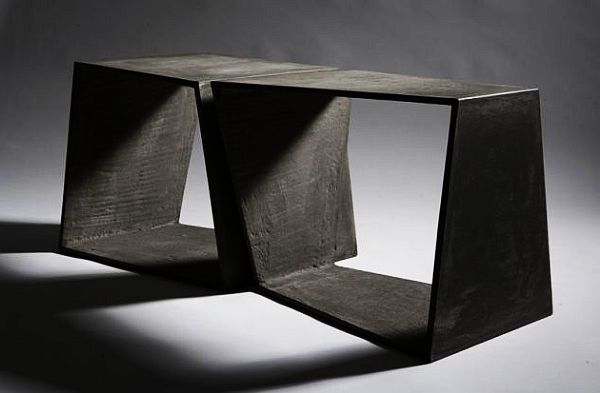 Austrian designer Daniel Meise knows a thing or two about sculpting cement. He's using a special formula for his concrete in order to create this special collection that includes the Bone, Bridge and Together coffee tables. The concrete hardens quickly and remains strong despite the fact that Meise is creating forms with very thin walls — hence why they're lightweight, as well.
Kane Coffee Table
John Cortese thinks of himself as a timeless, classic man with a heart for caring and a student of older ways, fashioning wood from an ancient art. But he's also doing great with concrete it seems. His Kane coffee table design speaks for himself. He can be found on seventhdesigns
Concrete Coffee Table w/ Flower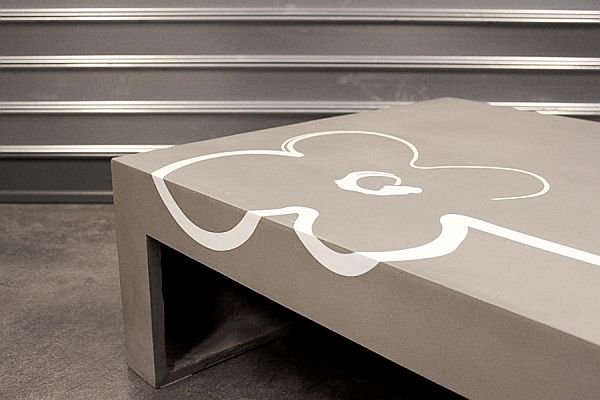 This beautiful (natural colored) concrete table above, measures L 130 x H 30 x D 70 cm, and weighs 93 kilos. But it's not the numbers that make it such an interesting piece of furniture but its simplicity that brings out everything surrounding it. Perfect for both indoor and outdoor use, it comes with or without the sleek flower design. [from pearlinkworld]
Element Coffee Table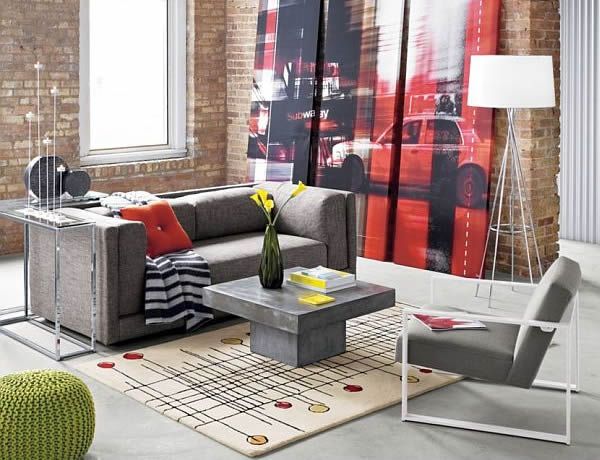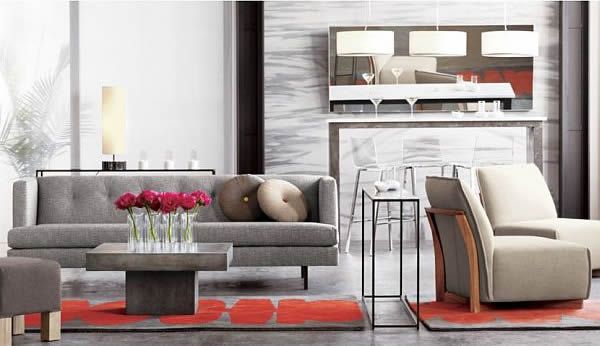 While this isn't just concrete, the design is cool and can be replicated if you take your time. The Element coffee table above costs some $450 and uses an aggregate of marble, granite, stone and natural fibers, cementing a sculptural, floating cantilever. Love the raw finish and the natural texture. [from cb2]
Whiteout fireplace table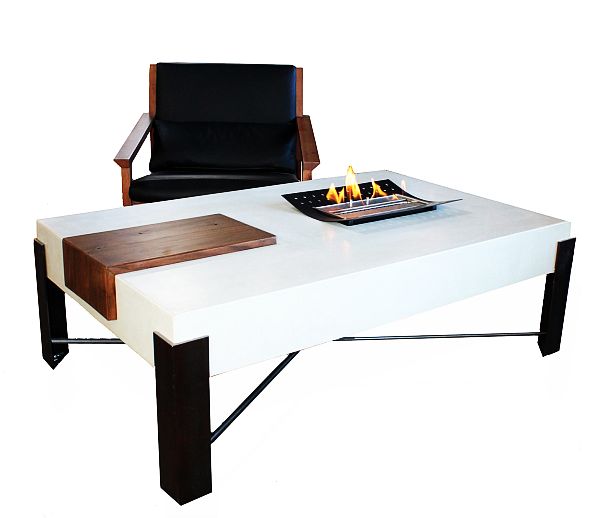 Another great example of how you can stick a "fireplace" onto your coffee table, or better said, another stunning example of how many things you can stick onto your concrete coffee table. Looks classy with all that whitish cement, eh? [found on concreteseven]
Table "Desert" in concrete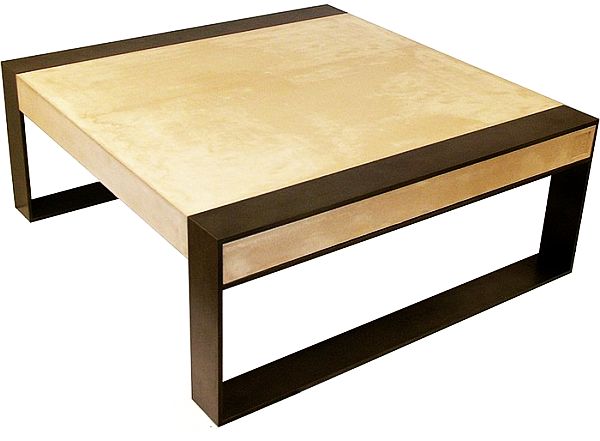 There are manufacturers who have invested a lot in technology to come up with light-weight concrete furniture. That's the case with LCDA who's an Innovative & Creative company creator. They brag that they have the lightest concrete — the "Béton Lège" is a fibered concrete with unleashed characteristic. Love the design. It's so modern. [from archiexpo]
Stained Concrete Coffee Table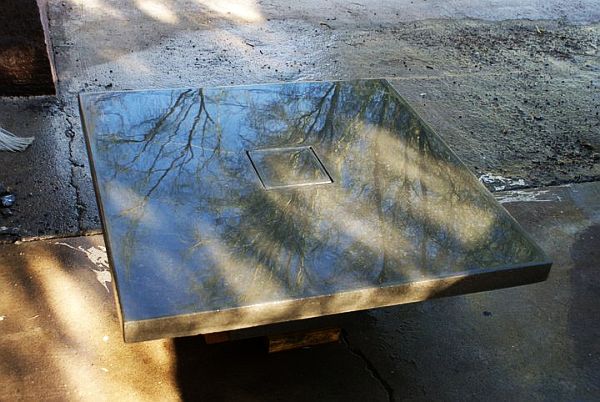 The guys from raw form design have created a stunning table with a keyhole base. It's made of concrete, of course. Stained concrete that is.
Polished concrete table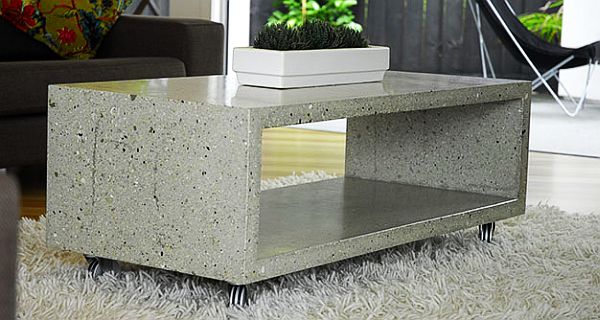 The good thing about a DIY concrete furniture project is that it can be "tailored" to suit the needs of your interior. Here's a design that blends beautifully into both the traditional and contemporary environment. [from customconcrete]
Wooden coffee table with concrete tabletop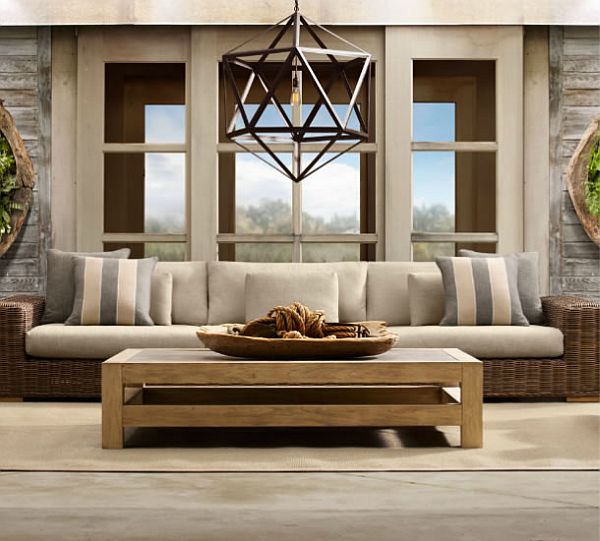 Our list is not only about coffee tables made entirely out of cement. Because the roughness of concrete blends so well with the warmth of wood. And the best example is this table with a teak base and a handcrafted tabletop made from concrete composite in a deep slate grey. A bit hefty at $2,295, but it looks nothing short of amazing. [found on RH]
Concrete coffee table with storage space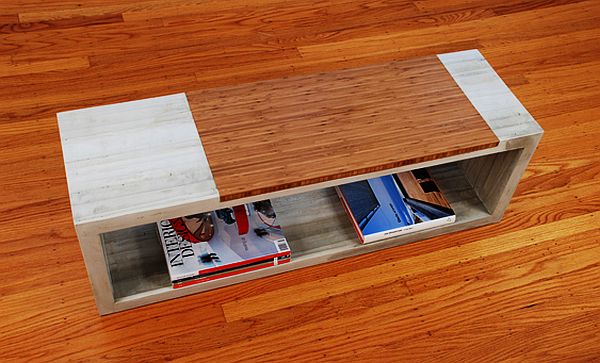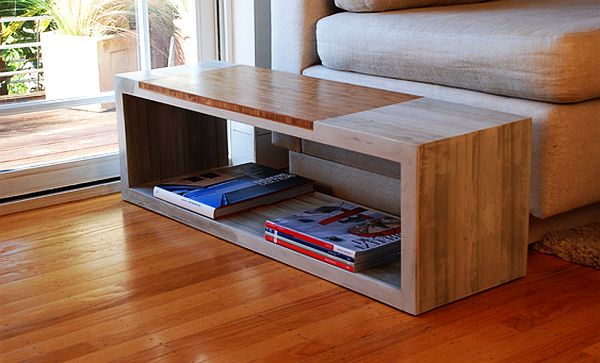 Jeremy Kaplan is the guy who came up with the great design above. There's space to keep your stuff on top, and there's place to throw your magazines in the lower part. Chic and functional at the same time.
Square Concrete Coffee Table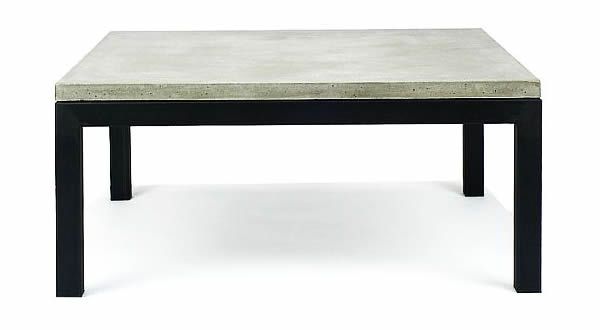 Buy some industrial steel, build your base and then come up with a piece of concrete (make sure it's sealed with a protective coating) that will sit perfectly on it. Remember that the natural color irregularities of cement only add to its beauty, so don't try to polish it too much. [from lofgrens]
Split Block Coffee Table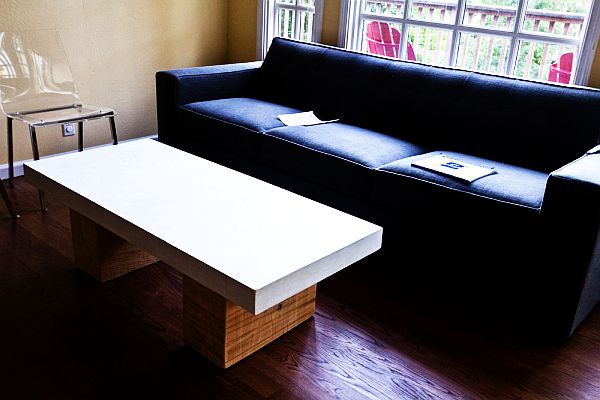 Sleek and refined, that's exactly what the split block coffee table is all about. The concrete top sits on two solid pieces of wood. It has clean and very well defined lines, going well with all sorts of environments, from rustic to highly modern. It's 24 x 54-inch and costs $1,800 plus delivery fees. [found holmeswilson]