Bored of the same grey office walls? Need a creative and inspiring workspace? Then check this out. The Infinite Campus in Blaine, Minnesota, which is the brand new corporate headquarters of an information management firm, is a great example of imaginative and wonderful office design. The 100,000 square foot office designed by Finn Daniels Architects uses the latest technology and methods, along with sustainable measures, to bring out the maximum potentials of the employees working in the office.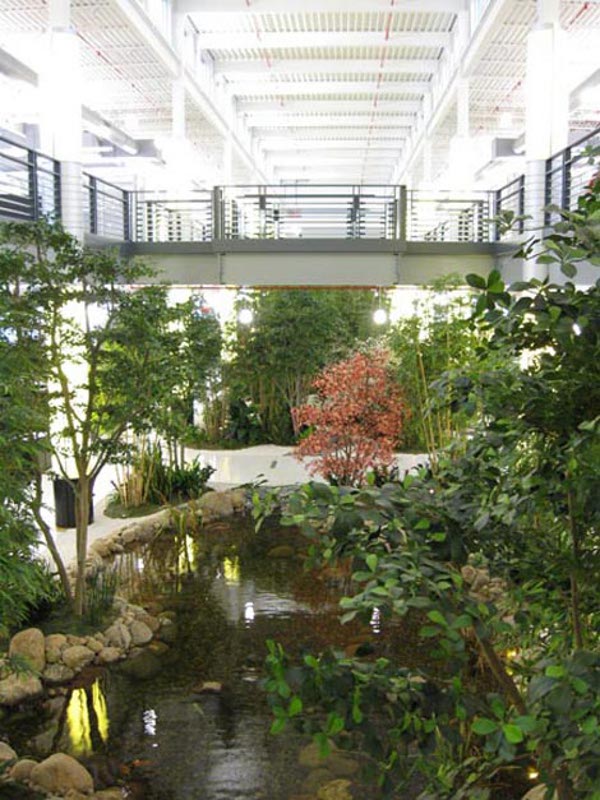 The office features huge open working spaces, two-storey oriental garden with crossing bridges, numerous training rooms and a full-food service cafeteria. The oriental garden is the center of creativity in the building. The vertical elements of the office landscape design are defined by bamboo trees and other artificial trees. The landscaping was taken care of by Commercial Silk International and they have used artificial greenery extensively: Artificial Bonsai, Artificial Ancient Sequoia and Artificial Flowering Dogwood. All the extensive greenery brings extra exoticism to the tech-savvy building. The elements of green architecture aesthetics combined with the watchfully selected materials create an unparalleled office atmosphere for the employees as well as the clients. Time is sure to fly by in such an oriental, sustainable environment. [Found on Tevami]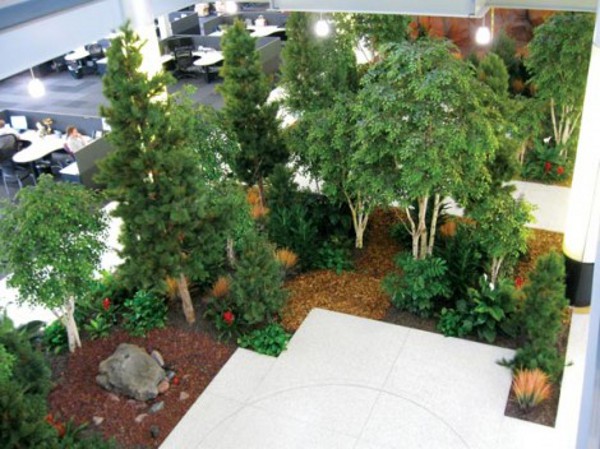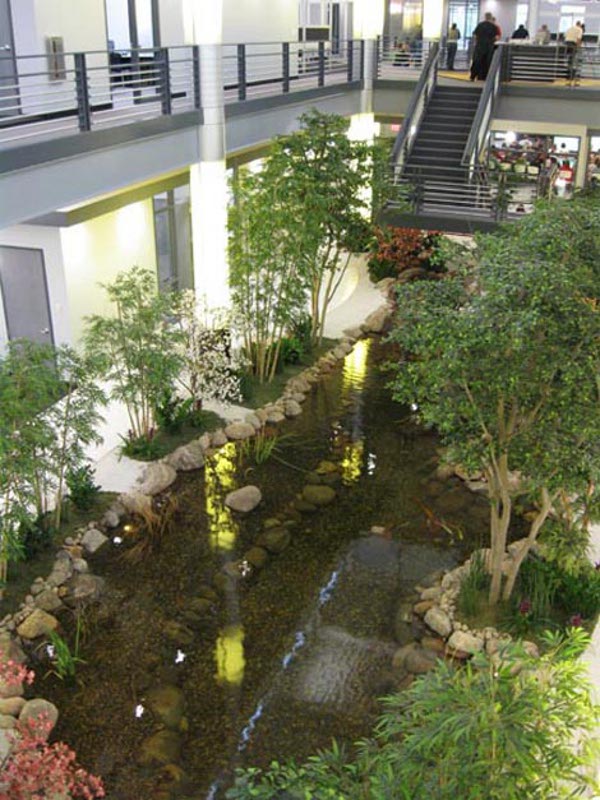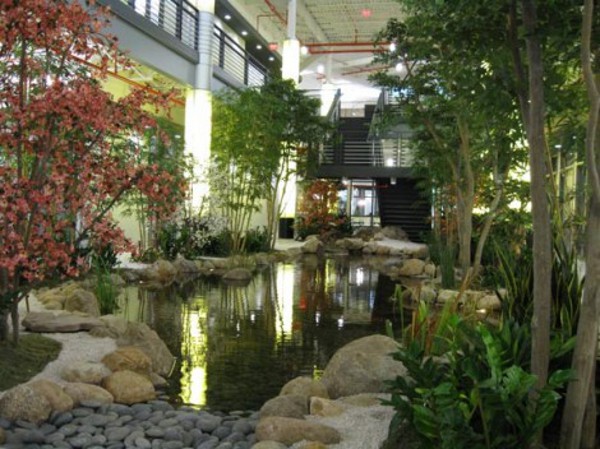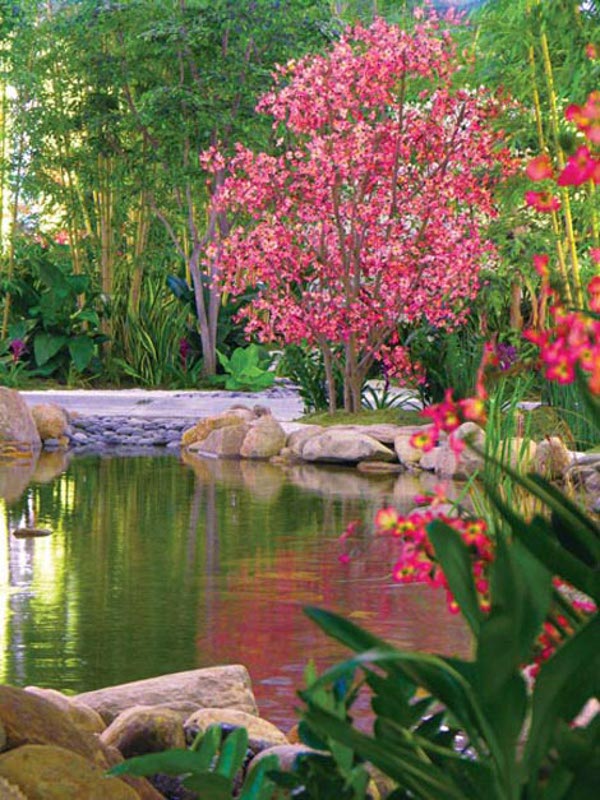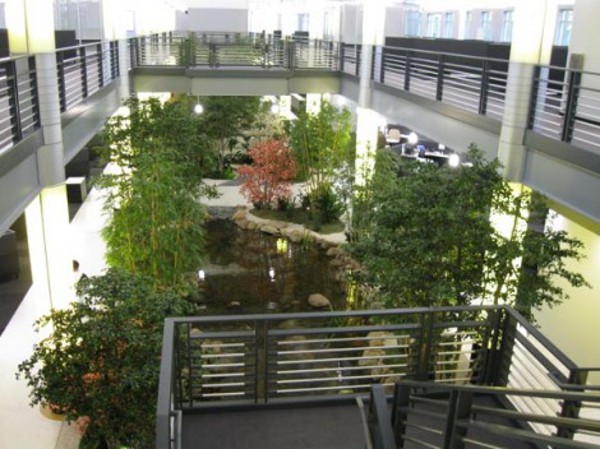 Liked the story? Share it with friends.