This beach house located in West Maui, Hawaii on ½ acres of land is aptly named the Jewel of Kahana. Spread over approximately 9000 sq ft of land, it is surrounded by palm trees. With seven bedrooms and seven bathrooms, this house is constructed with abundance of windows. Walls are made up of glass, to get every bit of ocean view from the house directly. This gives the house a stunning look in the dark. A pool with mini waterfalls cascading over the rocks at one end and a spa at other end gives it a natural look.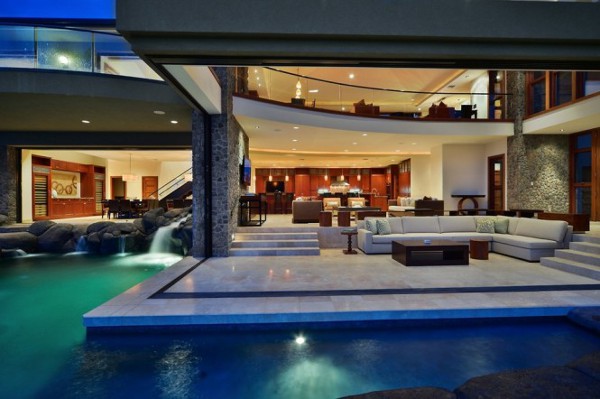 A rustic stone featured wall, with sunny orange toned sophisticated furniture, a game room and even a home sports bar are included. A dinning area with two table sets and a kitchen island which alone seats ten people are other features. Each bedroom is an oceanfront master suite which give views of the neighboring island Lanai and glimpses of Molokai. Each room is complete with furniture, a flat screen TV and decorated with seashell accessories.  An upper bedroom with an open kitchen and a butler's kitchen, a 529 sq ft guest home with one bedroom and one bathroom are the other attractions. In case you are charmed, let's also tell you that the property costs $14,900,000. [Found on Home-Designing]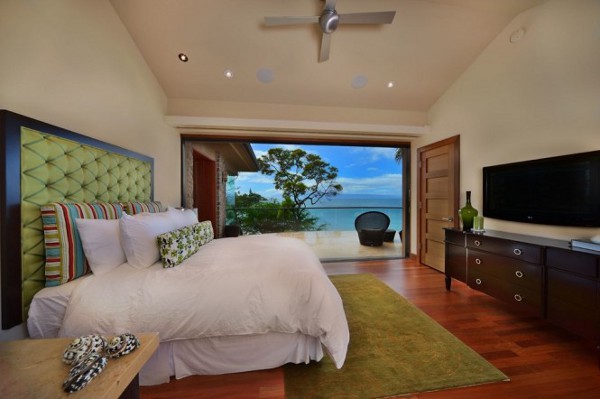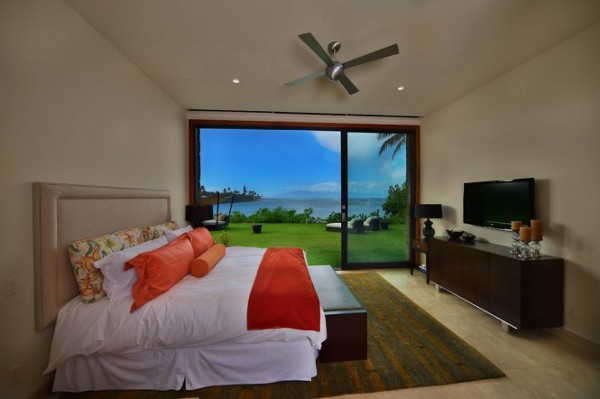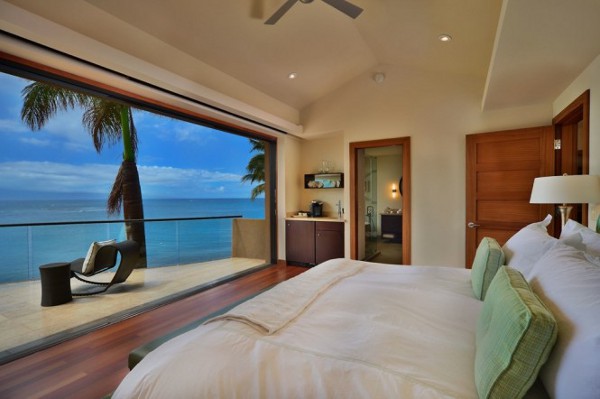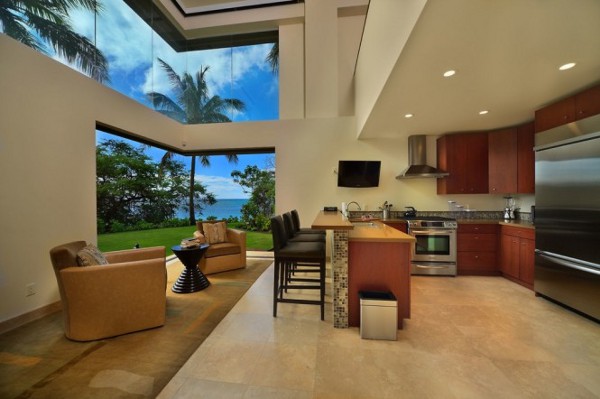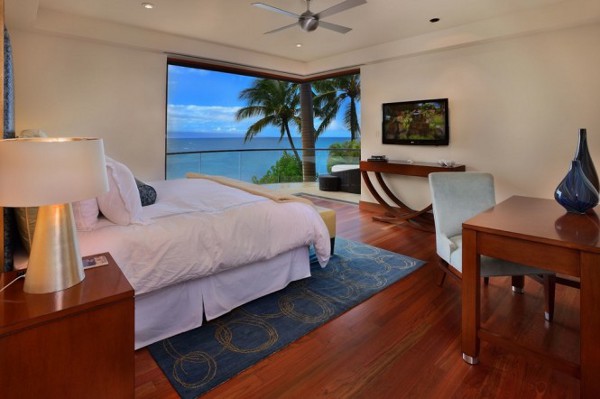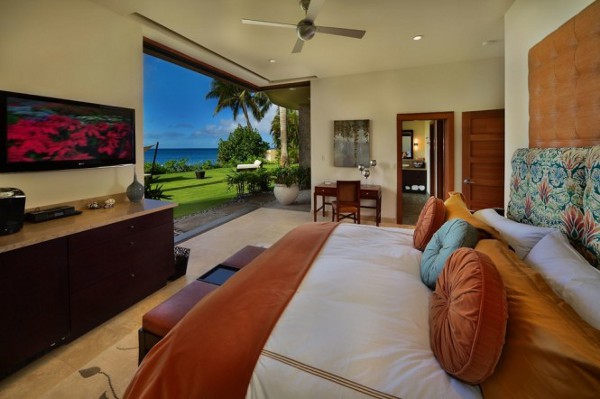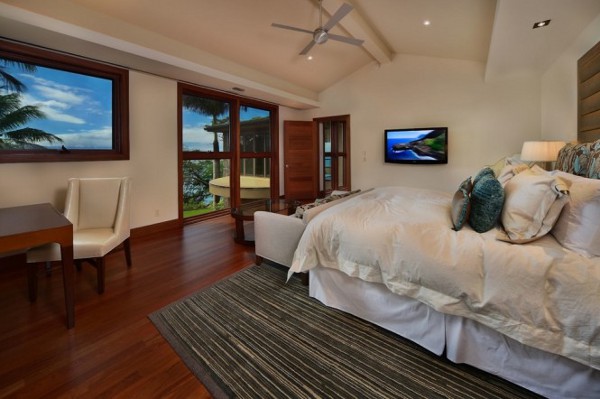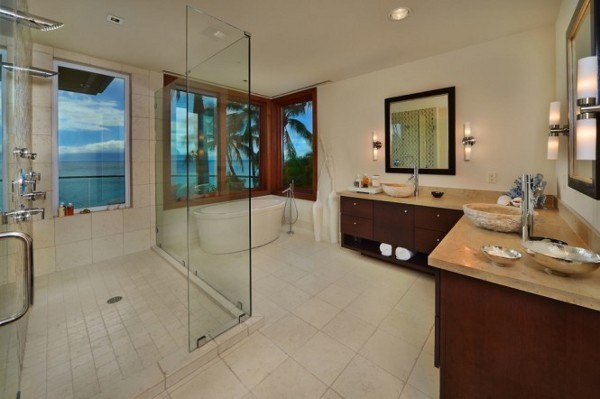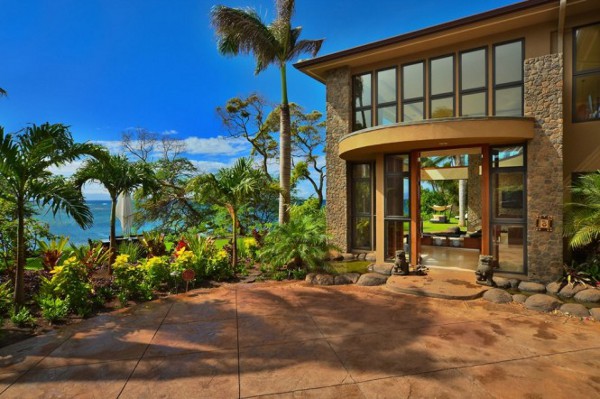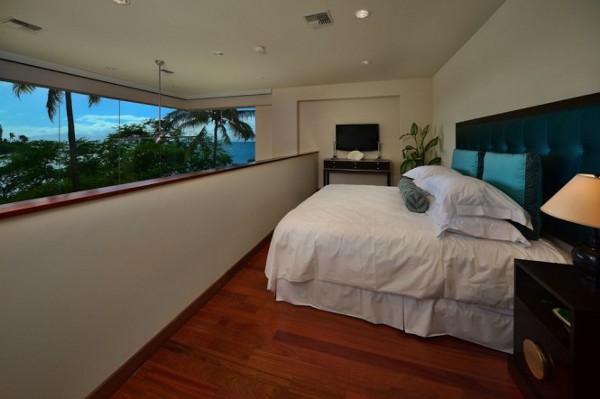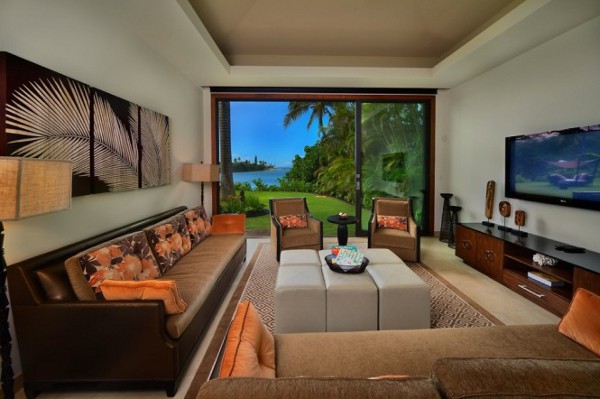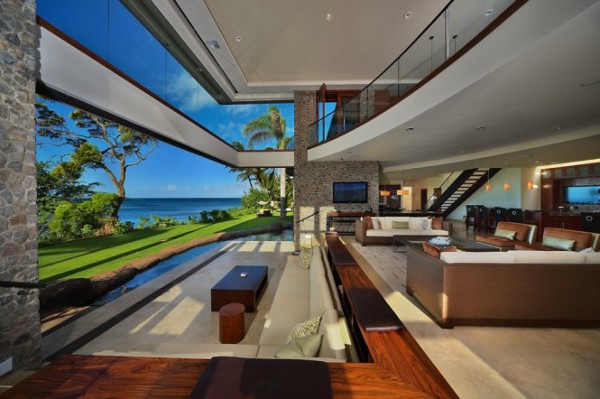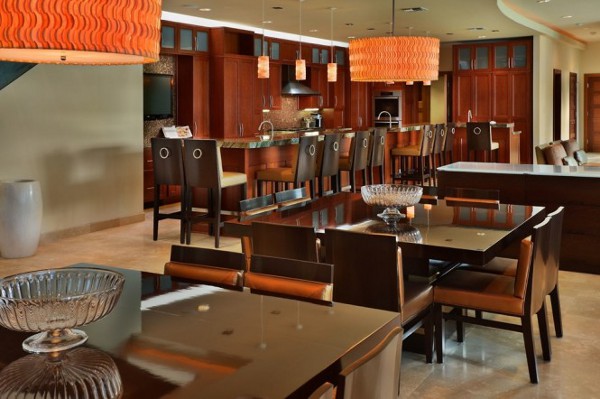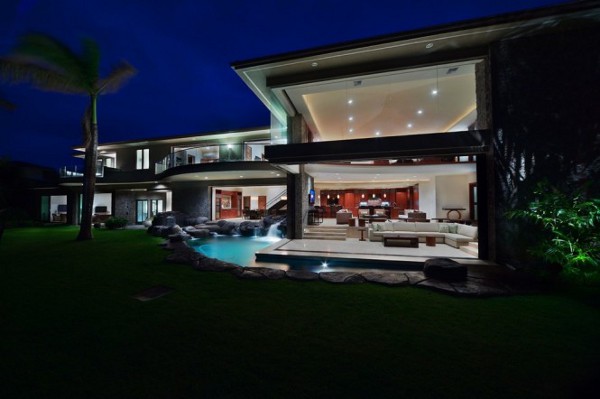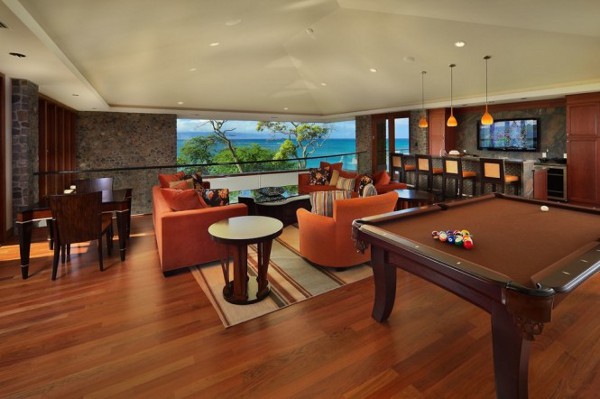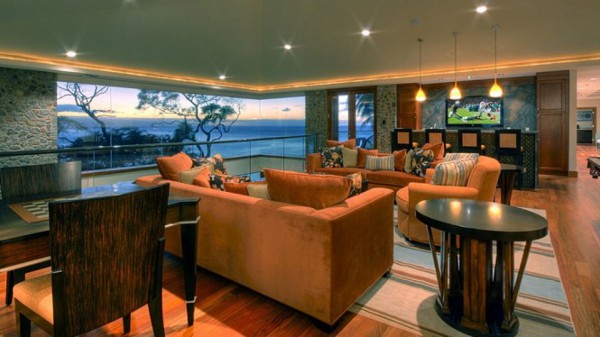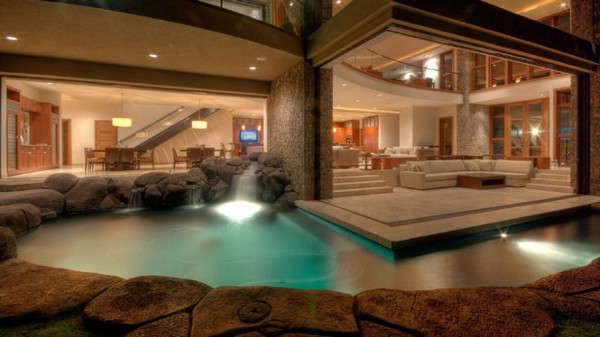 Liked the story? Share it with friends.