Designed by Andres Remy Arquitectos, the spectacular Carrara House situated in Pilar, Argentina, is a contemporary two-story home comprising big, huge glass windows that fill the interiors with bright, natural light, and gives a view of the outdoor surroundings from the inside. Towards the entrance steps, the seating area also looks out through a low window, which resembles a fireplace.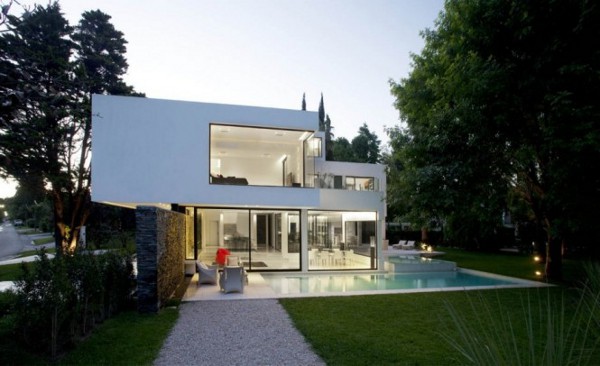 The architect has included a decorative indoor pool as part of the relation between indoors and outdoors, and which looks out an adjacent pool out on the patio. An interior waterfall against a transparent pane of glass gushes all the way from the upper floor, and the ceiling is cut away to reveal the upper living space. A lot of greenery and various color tones define the interiors of rooms. The house has three dining areas, one of which is housed in the living space, that lets the owners dine with the garden and pool views, while a lounge area with modern chairs provides a space for a retreat. The house has a row of plants that breathe greenery to the room; the monochrome contemporary bedroom is lifted with a splash of red, and the kitchen seems quite sophisticated with a stripe of green. (Found on Homedesigning)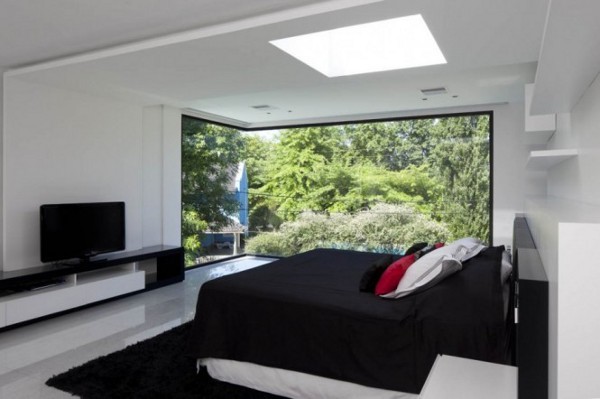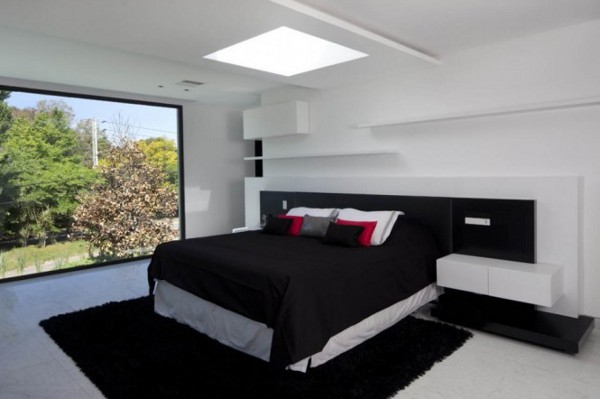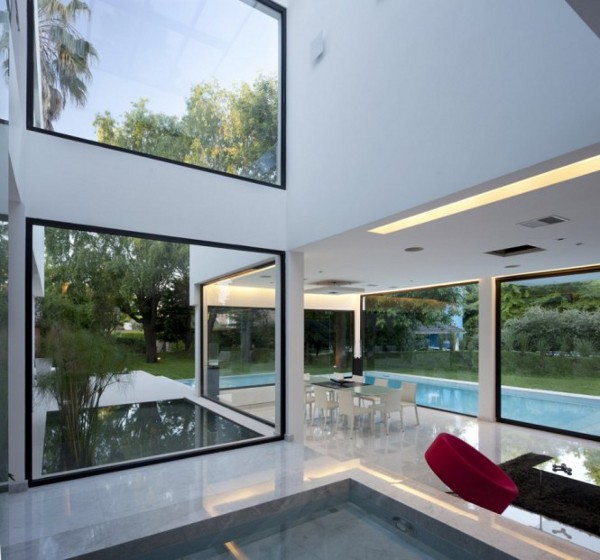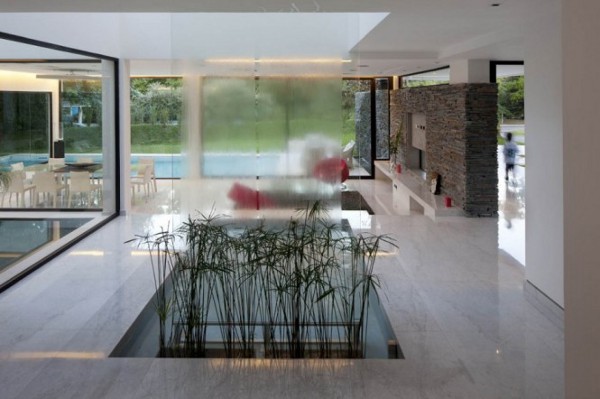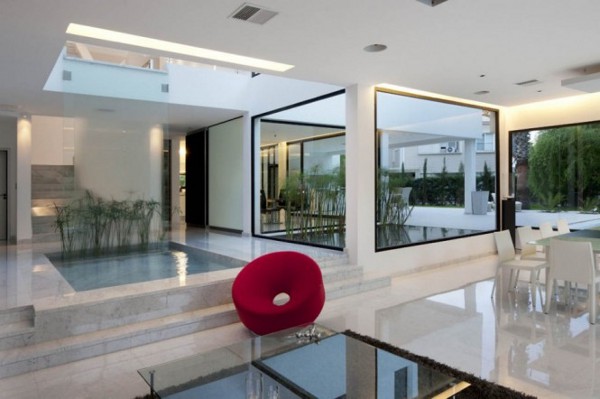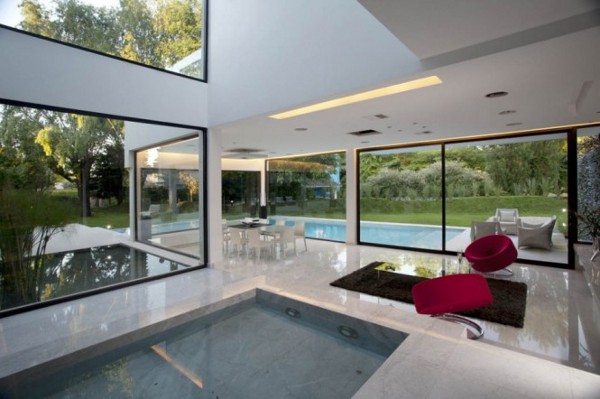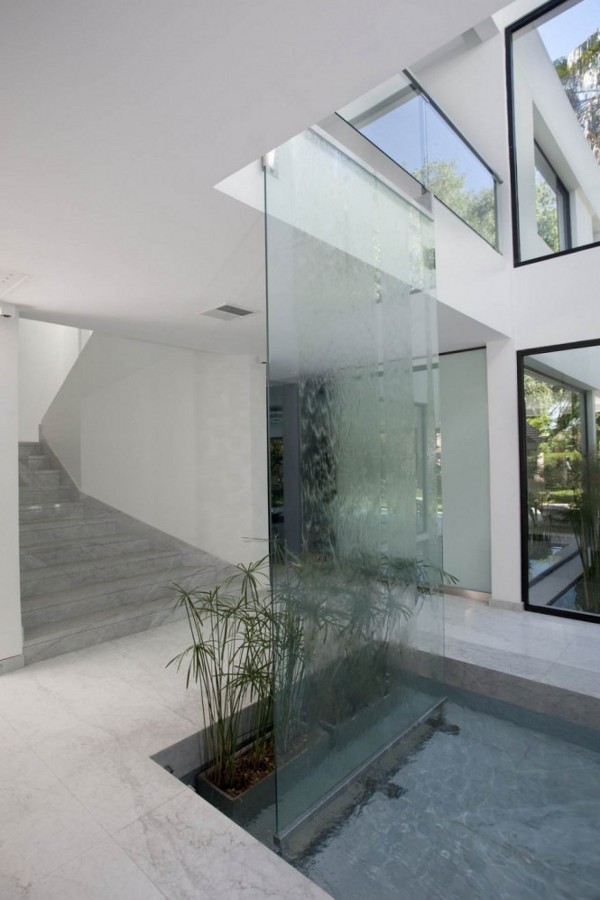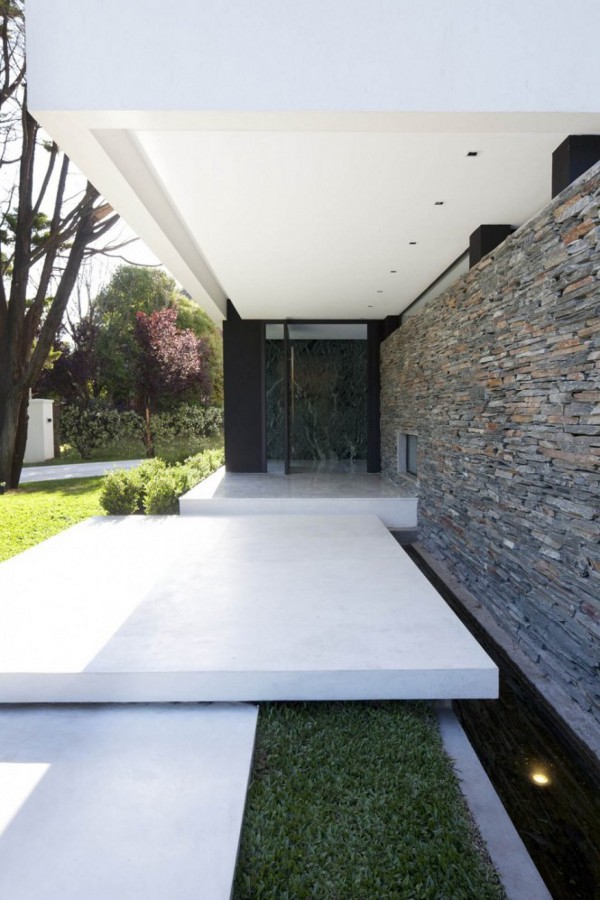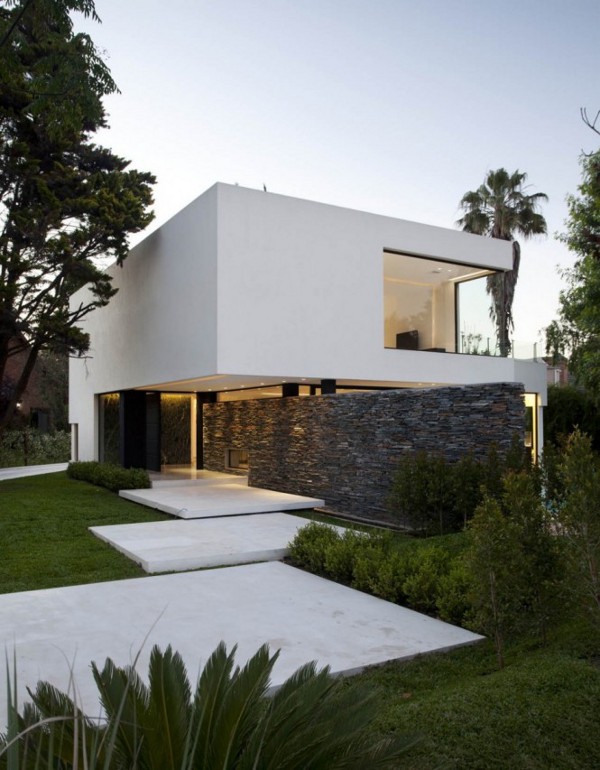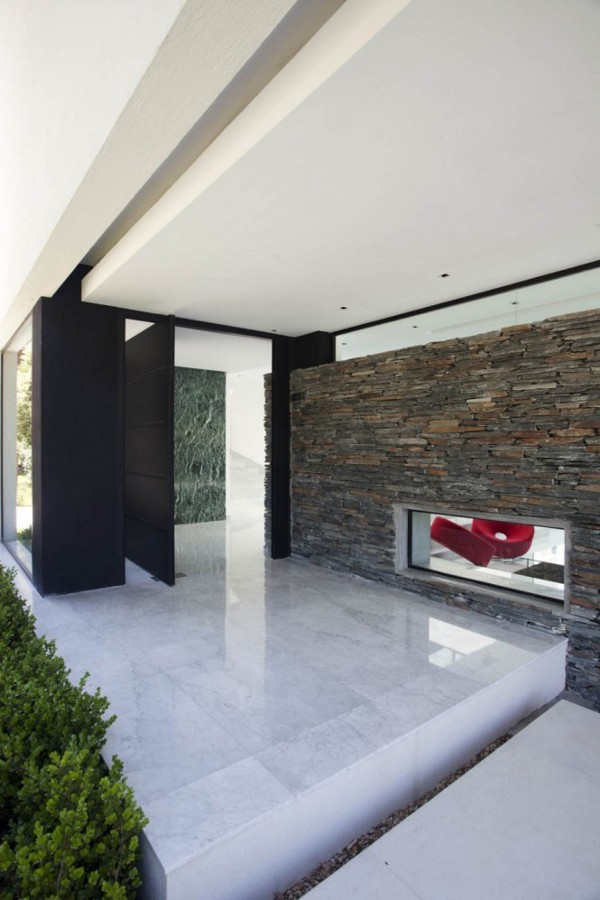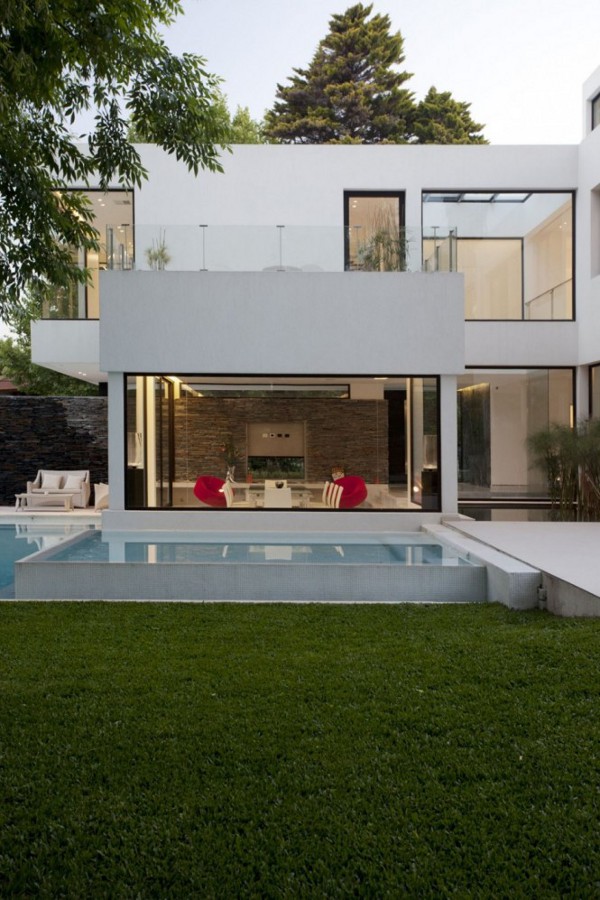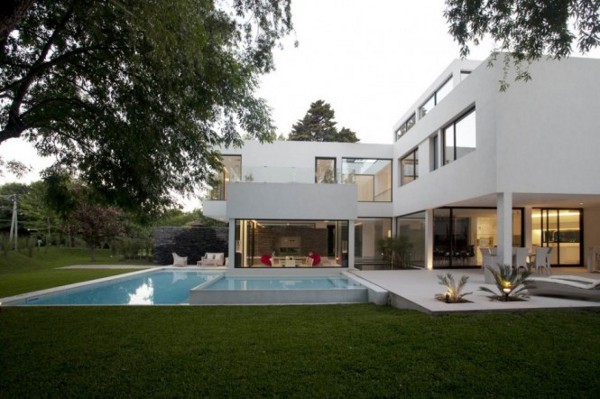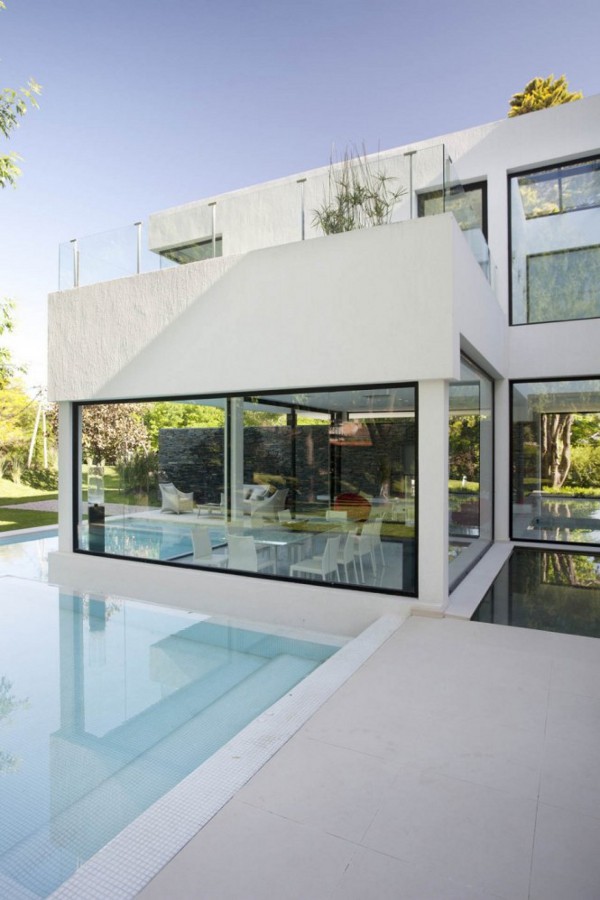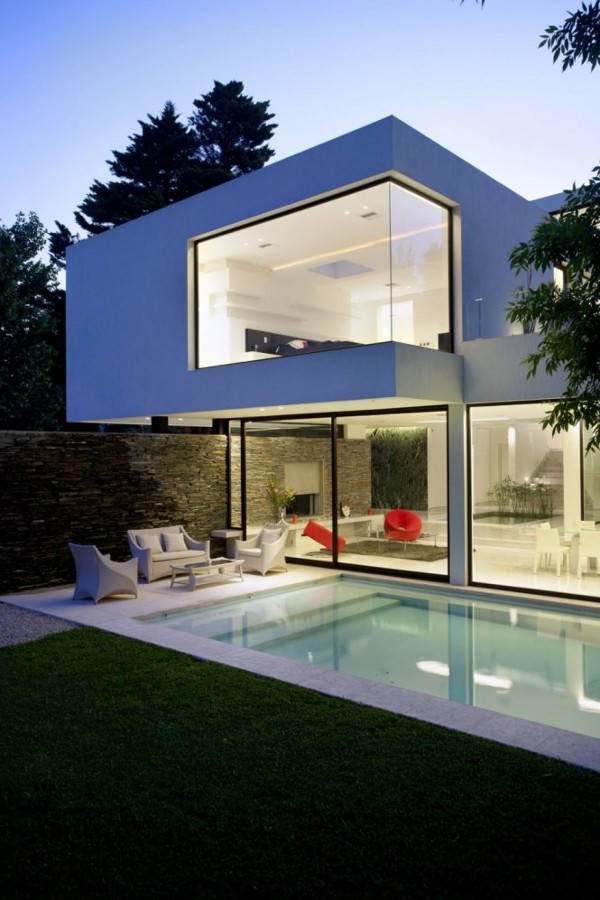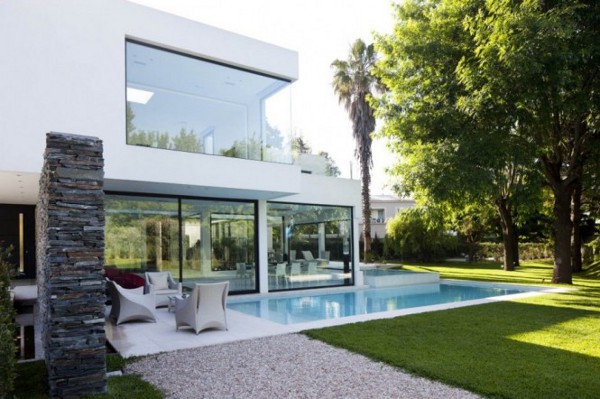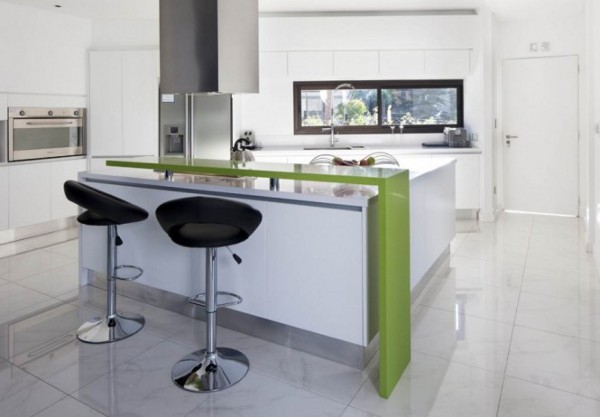 Liked the story? Share it with friends.