This modern design renovation was done by Rajiv Saini in order to transform the upper level of a family home, which was being made as the living space for the tenant's newlywed son and his bride. The project is designed as a private space for a young couple, equipped with all facilities wrapped up with attractive interior designing.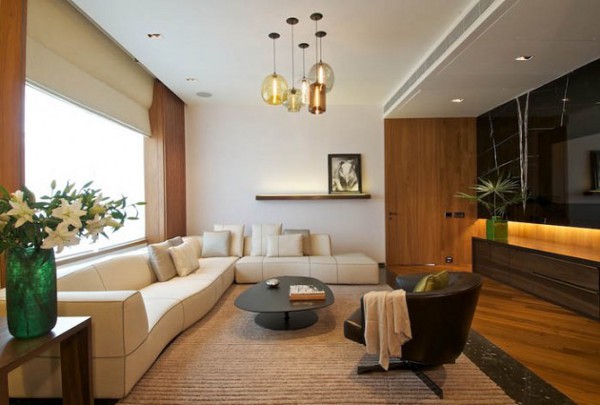 The interior of the New Delhi Building exudes sophistication with its extensive use of various luxury materials such as brown, beige and onyx marble, lots of rich teak wood, and the like. By the special request of the clients, a large bed-like 'gadda' has been decked out in an attractive gray and green colour blend. Among other fascinating furnishings is the guest bed surrounded by an upholstered platform, the elegant arrangement of pendant lights in the living room and huge separation screen that are cut from solid black granite. To make it precise, the New Delhi Interior is efficient, simple, and very charming. (Found on Contemporist)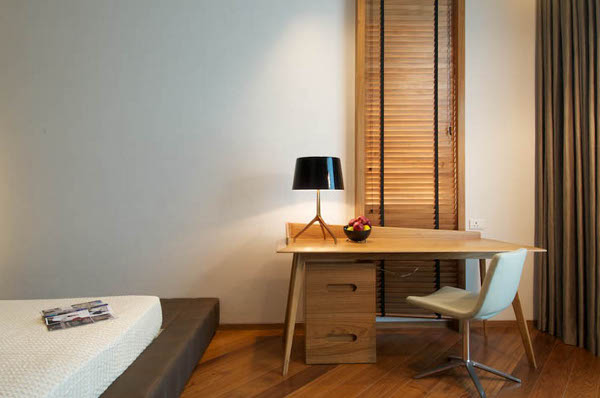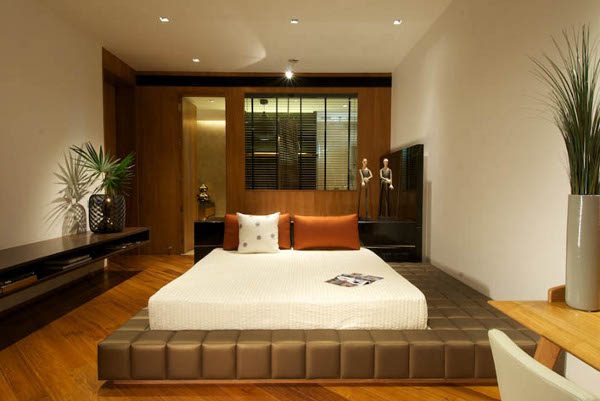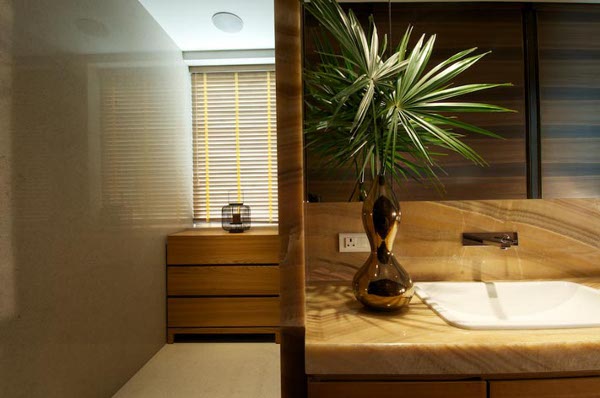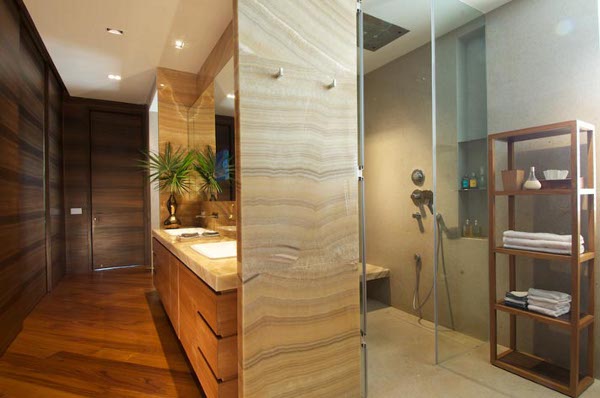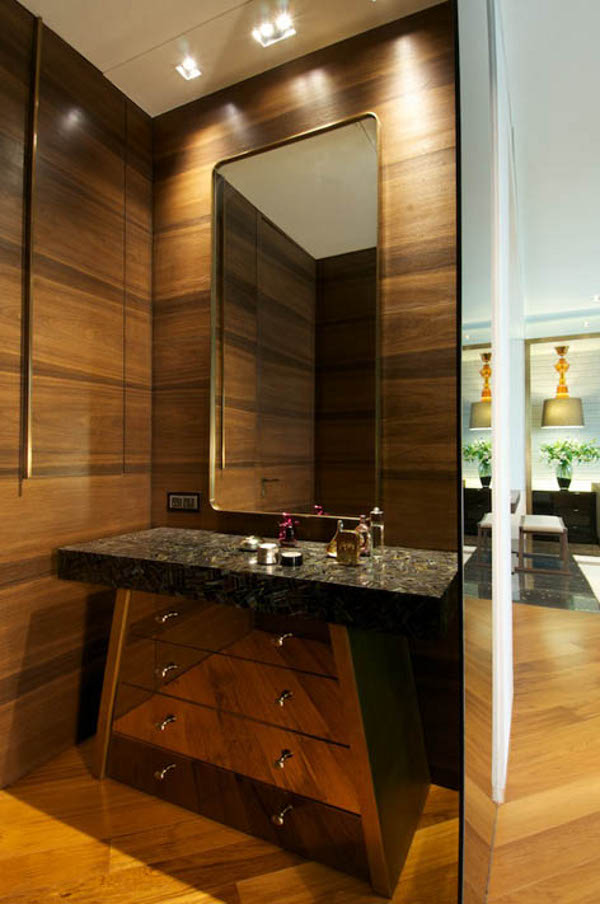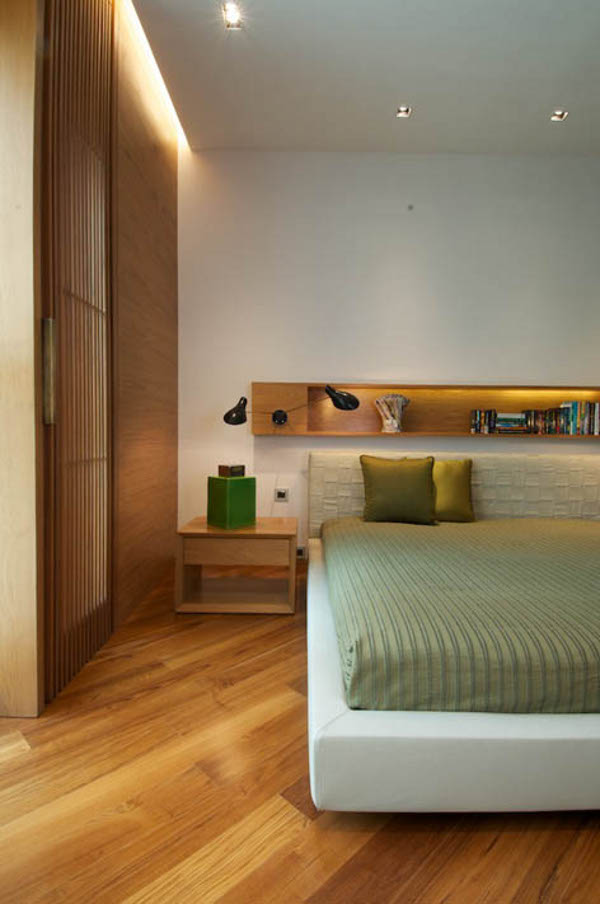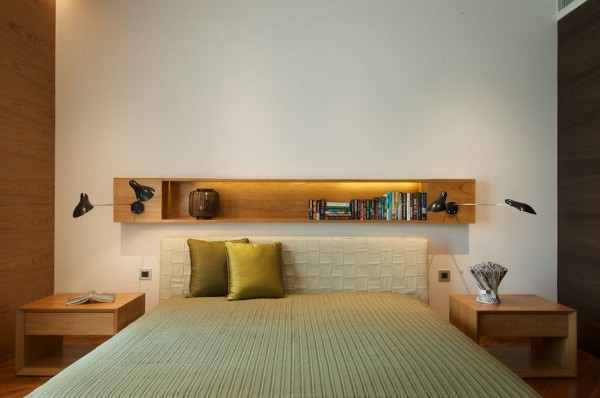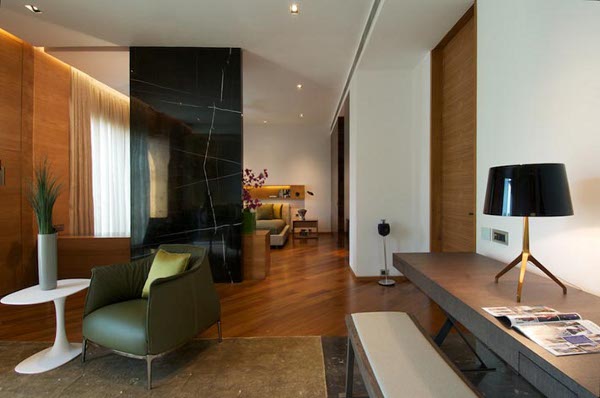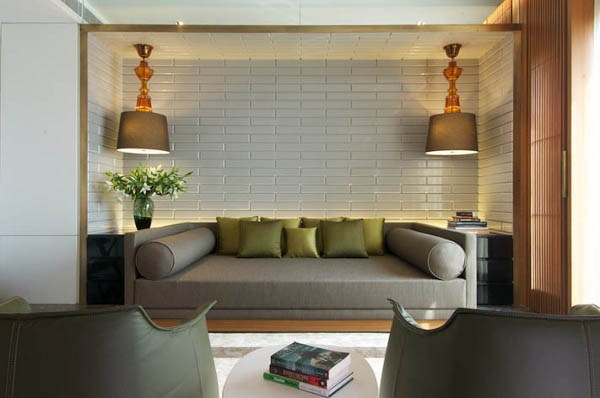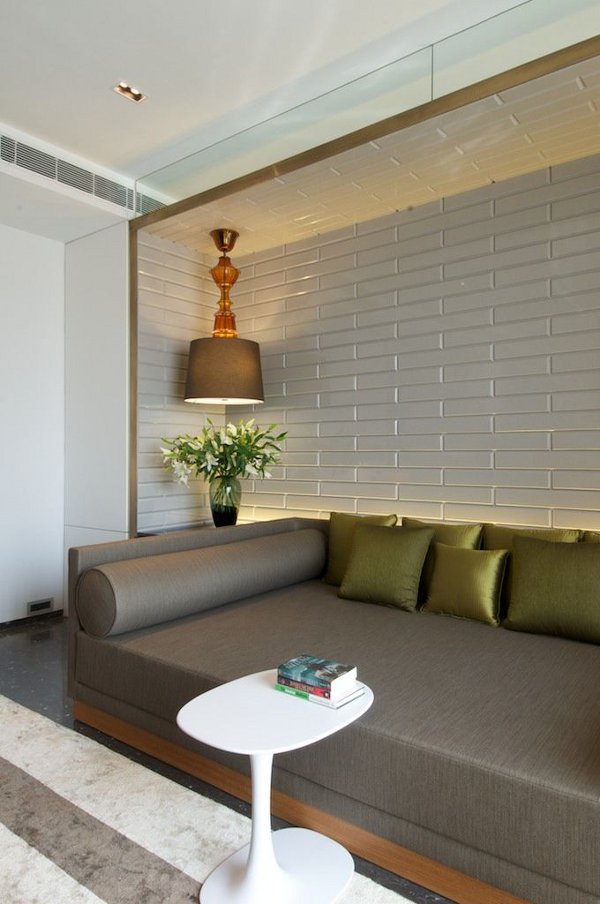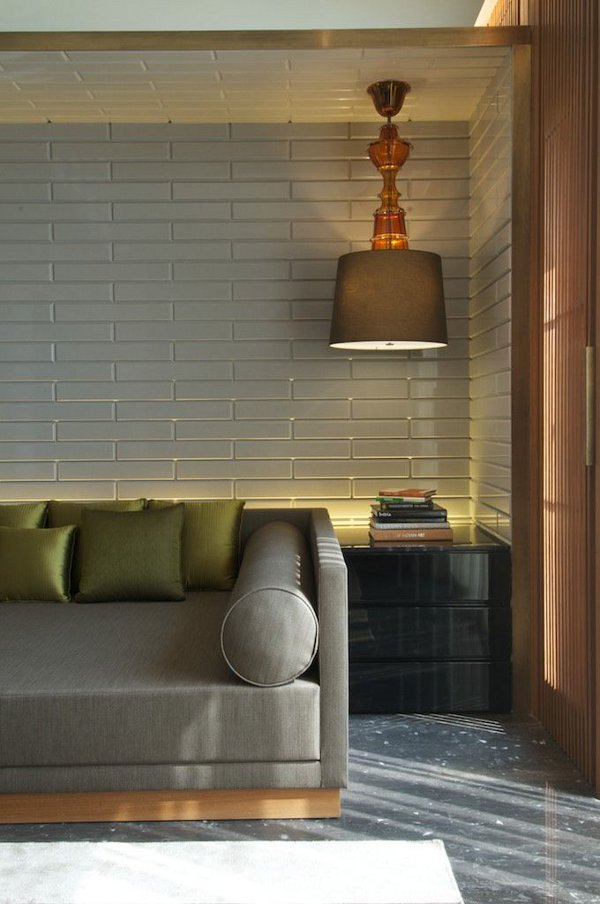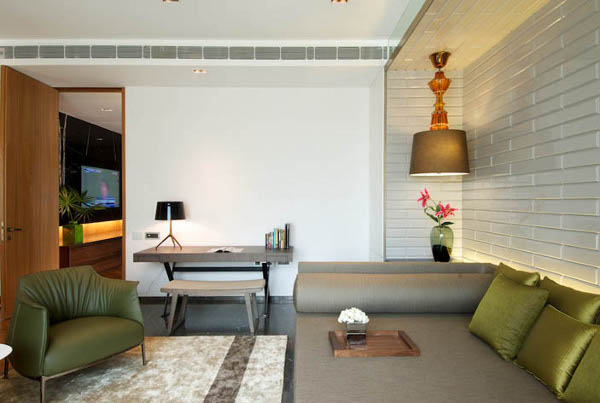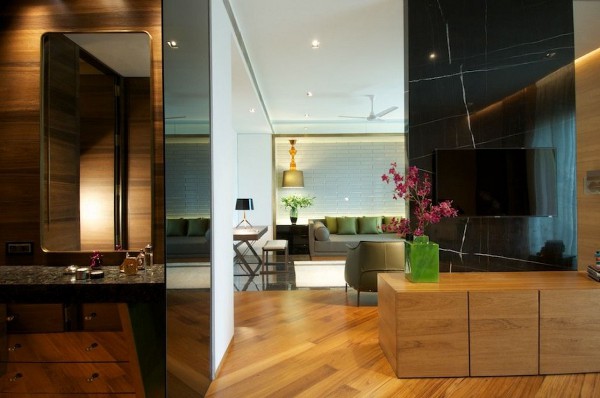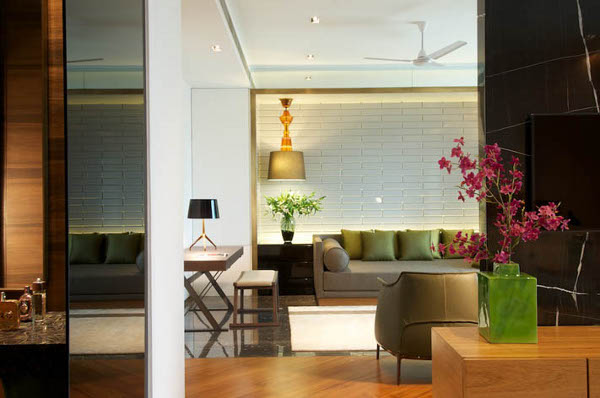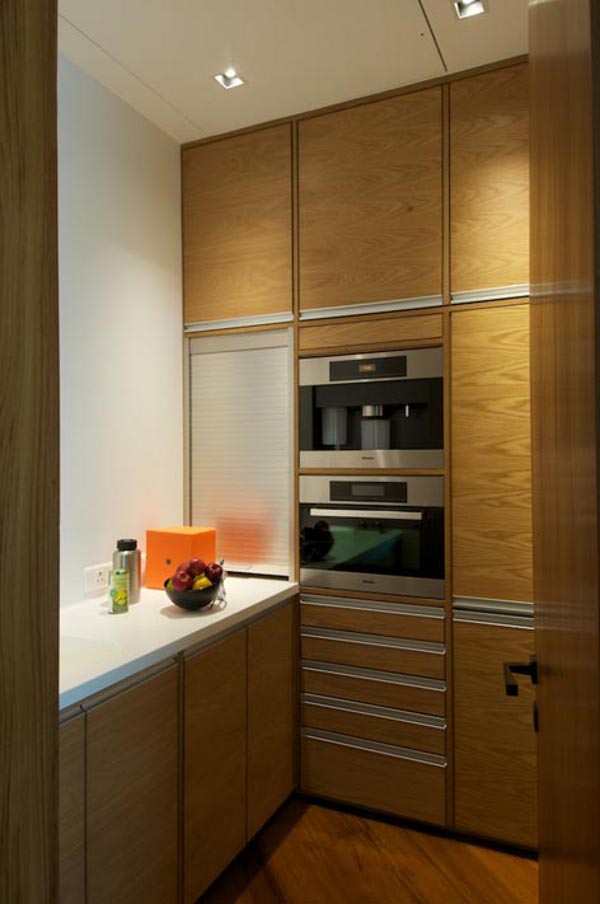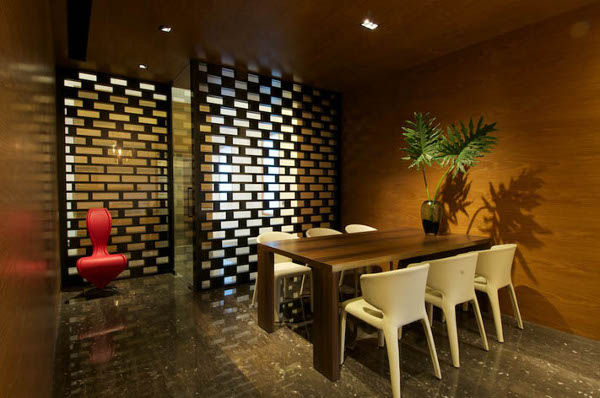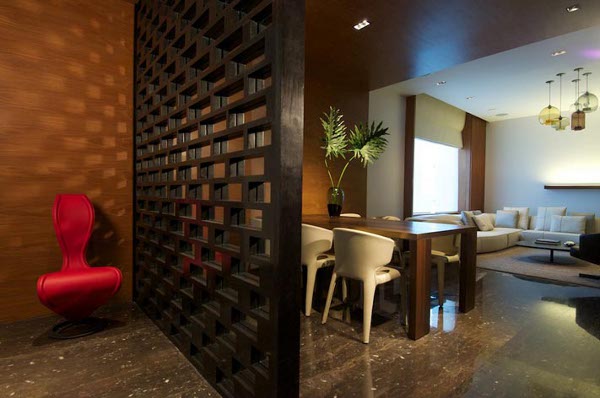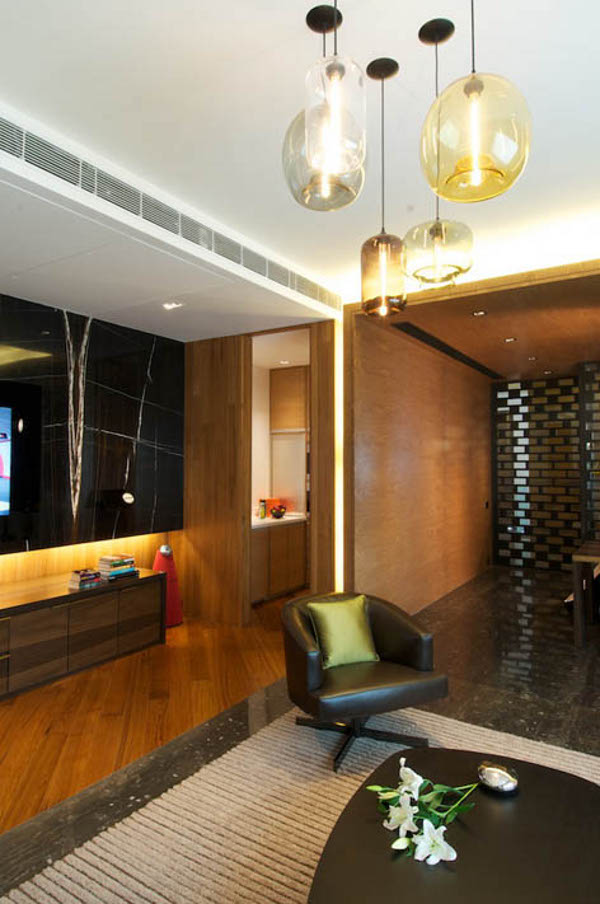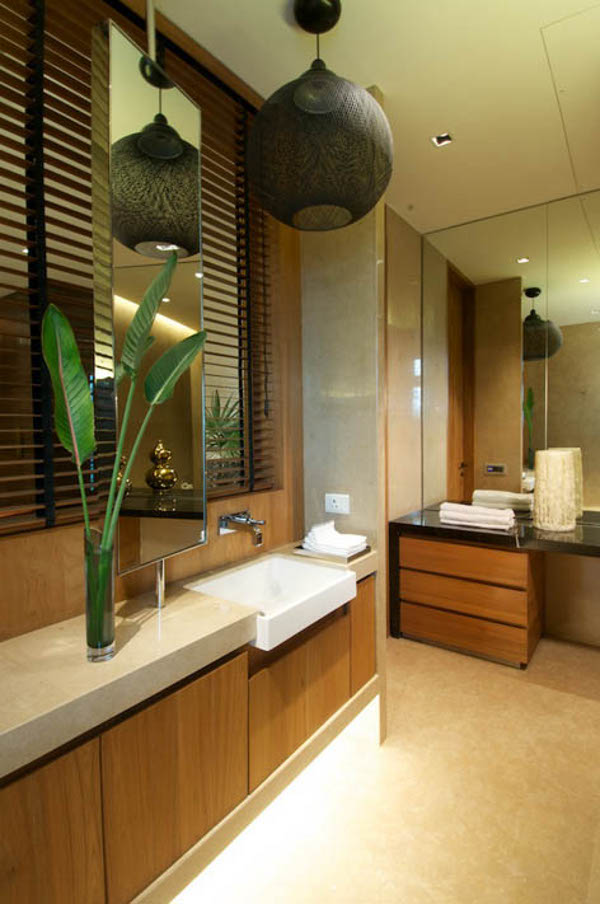 Liked the story? Share it with friends.