Are you on the look out for a stylish apartment? Then, we suggest you don't miss the Surreal Steampunk Apartment. The wonderful house situated in Chelsea, New York City, USA was spotted on CORE, a leading, boutique real estate brokerage that provides solutions for buyers, sellers, investors and developers, for sale. As the name suggests, the apartment is designed with surreal, retro industrial, and steampunk elements — it has two bedrooms, two bathrooms, living room and kitchen.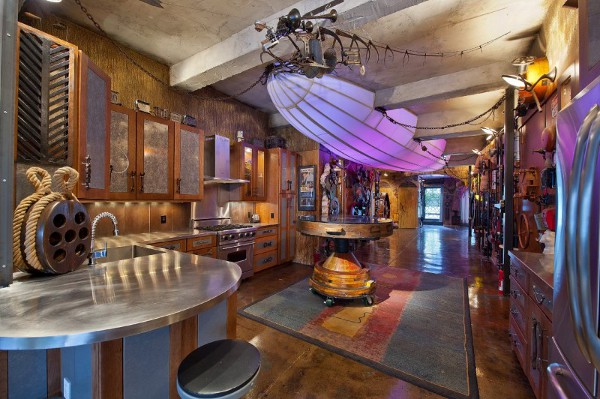 Everything is spacious and well decorated. The semi-private 1,800 square foot apartment has a submarine style front entry, which is connected with a keypad locking system and working porthole.
The fully furnished kitchen consists of high-end appliances and stainless steel countertops, which provides easy entertaining. The apartment is amazingly built that you will not leave it after seeing the custom finished concrete floors to the 32-foot zeppelin LED programmable light system.
Are you sold by what we're telling you, you should know that this astounding apartment is now available at a price of $1.75 million. Anyone interested?