Australian architecture studio Chenchow Little has designed the Freshwater House Project. This unique residence, which spreads over 3,000 square feet, is divided into unique volumes that are separated into a podium base, a garden and living space, plus a bedroom volume. The contemporary Sydney home has the entry passageway and garage located in the natural topography of the location, whereas the living spaces and interiors, which are placed on top of the podium, are visible from the outside owing to the glass doors and walls.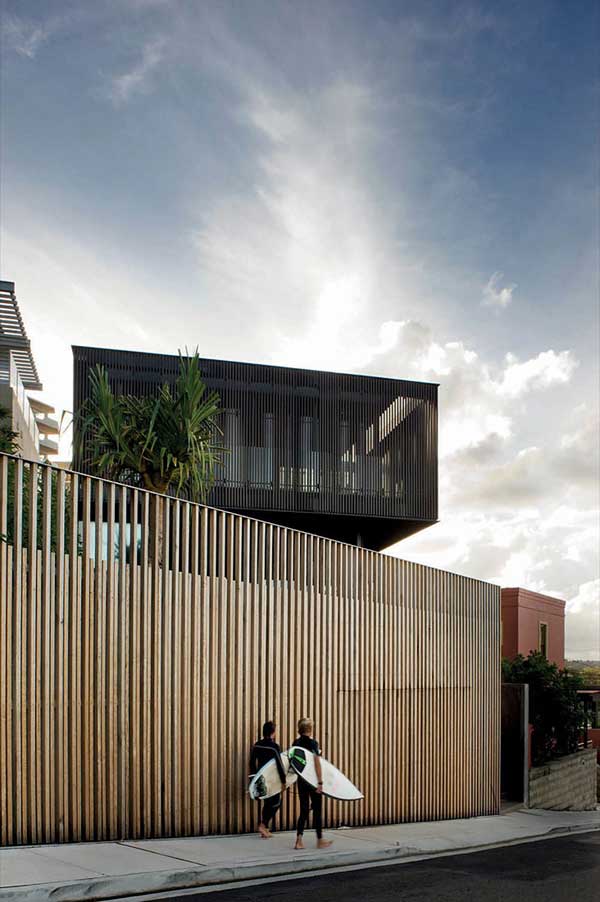 The residence houses two levels from which beautiful views of the nearby beach can be enjoyed. The first level, which is the landscaped living level, has bespoke external bi-folding shutters coloured dark bronze, above which the top bedroom level appears to be floating around. The shutters are incorporates into the glass walls to give it privacy, an enclosure and speckled light to the level, and make this home look like a conceptual sculptural architecture from the beach. Open the shutters, and find the familiarity of the interiors changing, as well as making the outer shell more attractive and entirely different. The freshwater house is one fresh new idea for a contemporary home.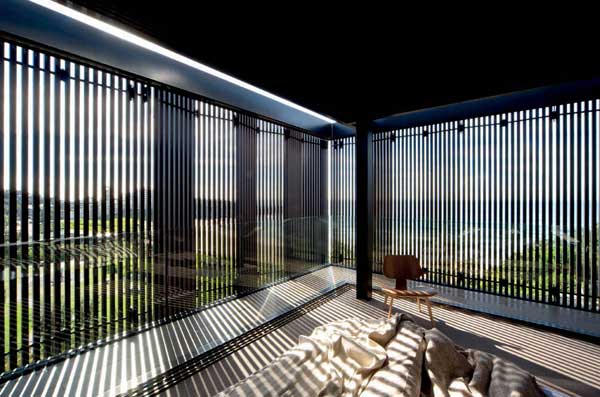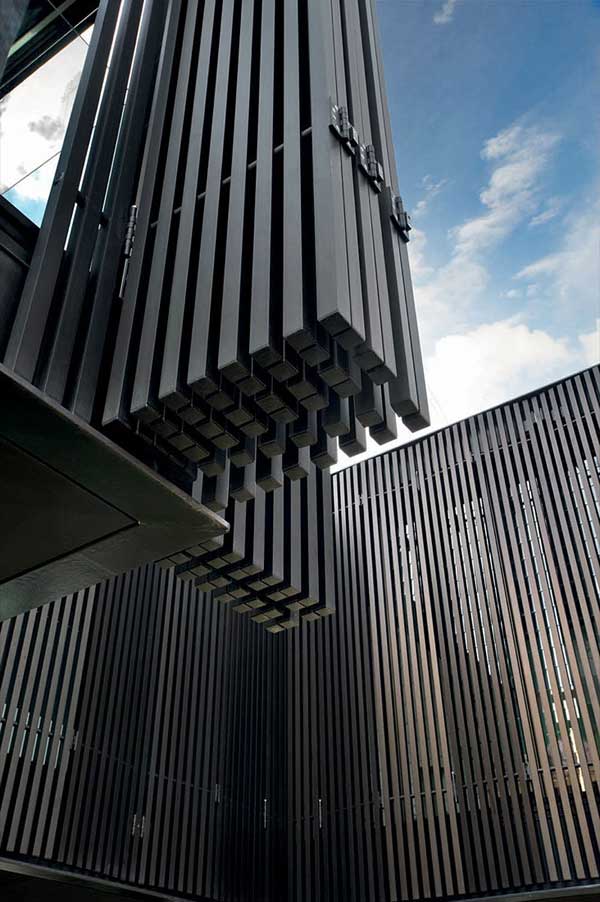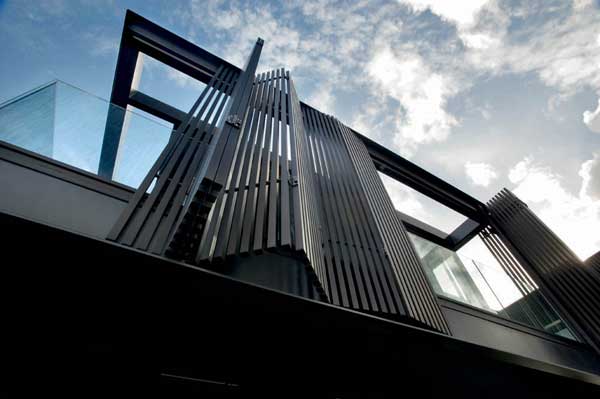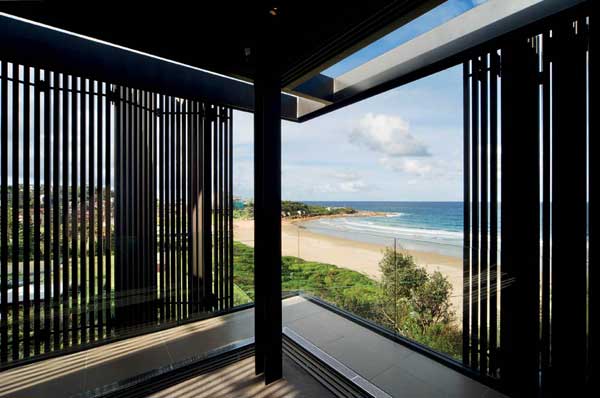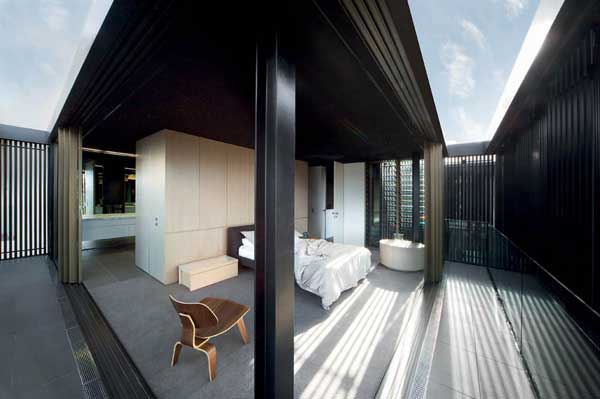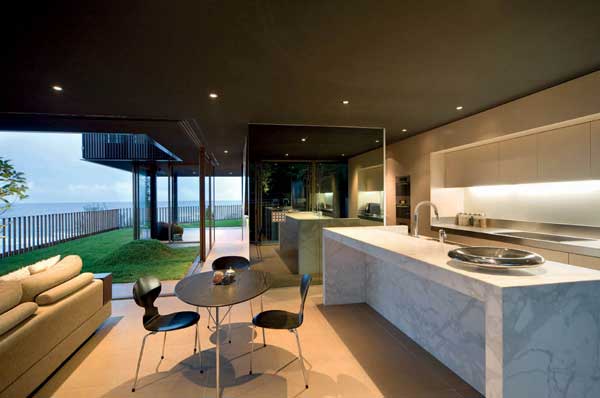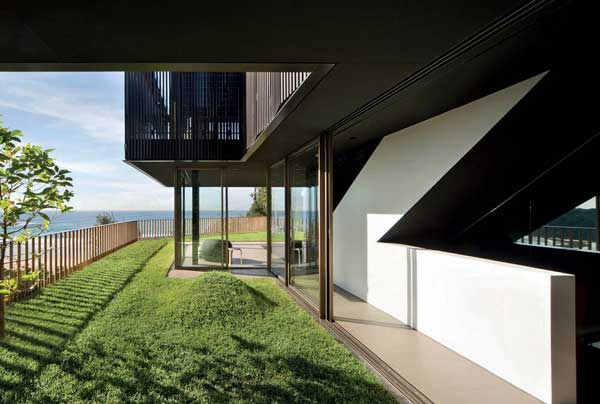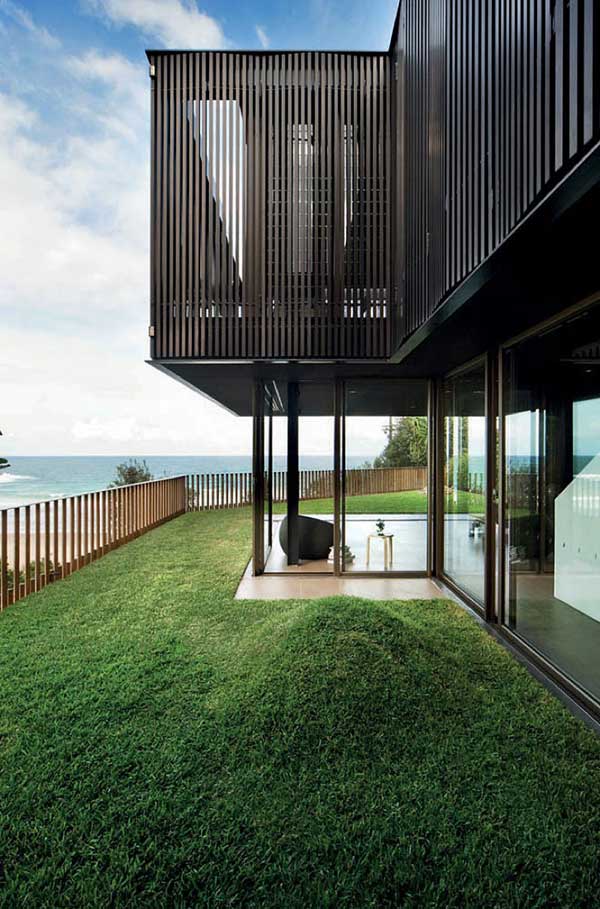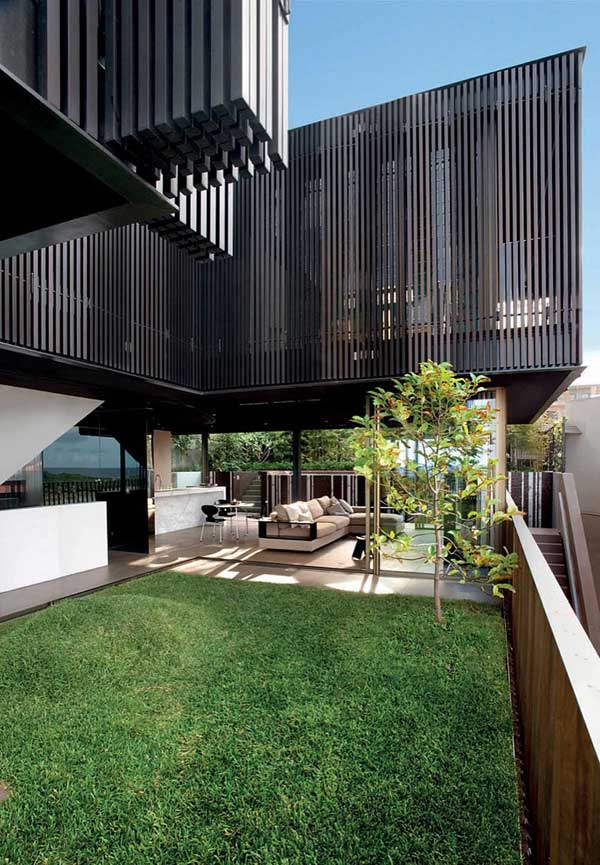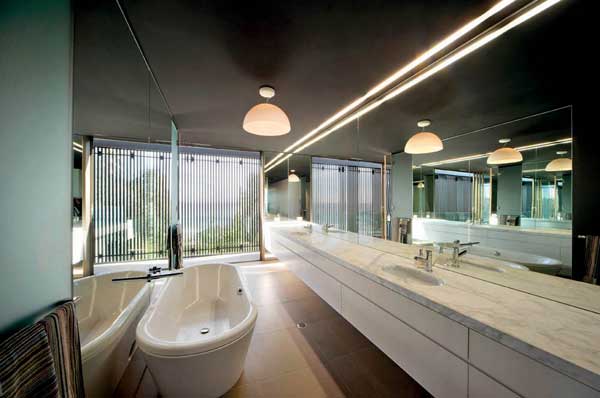 Liked the story? Share it with friends.