Cool Rope Wrapped Vases
Ever wondered if there's anything you can do to make your vases look cooler? We have an idea. Can you imagine how they'd look if wrapped in rope? If this never crossed your mind, I bet you're considering it as you read this article and browse through our pictures. Why? Because it's not time consuming, it's a very cheap makeover and the the change is amazing — just imagine using some of these gorgeous textures or colors, and how your beautiful fresh flowers would look.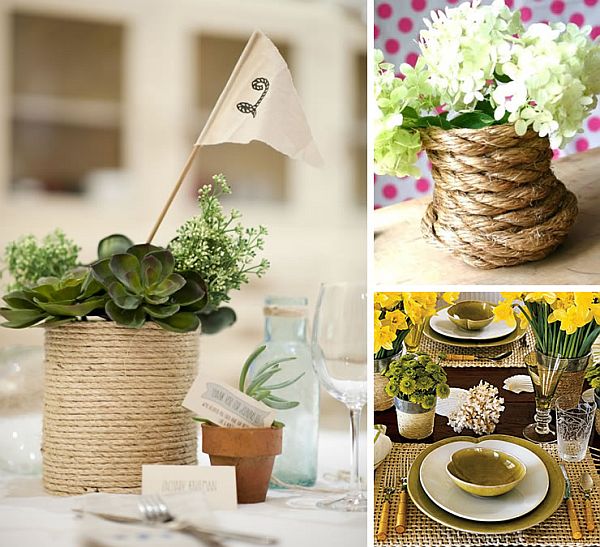 But what if we tell you it's not only vases that can be wrapped in rope, but also jars and bottles, making for a fancy accessory complimenting or complementing your furniture? They all look delicious.