If you are the kind of person who loved fairy tales while you were a kid, this furniture is for you. British designer Christopher Guy's furniture collections seem to exist in the fantasy world, among the fairy tales and dreams. A couple of years ago, he created a chair inspired by "Alice in Wonderland" which turned out to be a best-seller. This further led him to design a 70-piece furniture line that looks straight out of a story book. The collection features pieces like the white lacquer cocktail table with baroque carvings on its base and legs; or the svelte chair with a majestically high back.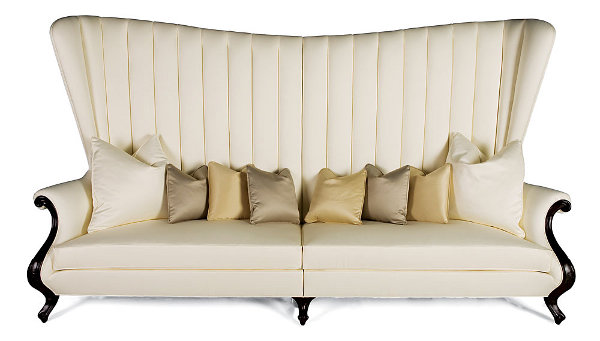 The collection has almost six dozen pieces of wonderful furniture that are customizable in various finishes, sizes and fabrics. Guy's most famous and trademark piece has been the Chris-X chair with crisscross back legs. The crisscross legs have since been used in a large number of his designs, from club chairs to chaise lounges and hand-carved mahogany nesting tables. Another recent work to his name is a 10-foot long satin sofa with lacquered mahogany arms and a high scoop back. Apart from the chairs and sofas Guy's factory has also ventured into creating a series of beds with elaborate headboards. The headboards are carved from mahogany and either draped in gold leaf or finished according to the client's choice, and rest on a shapely mahogany base with gently turned legs. With furniture being created using such finesse, we might be forced to think that the furniture does actually come out of a tale!
Liked the story? Share it with friends.