An exceptional structure was built for all the people who believe in a higher meaning of life. This see-through Church by Gijs Van Vaerenbergh reflects on the issue of the disappearing church-going rituals in the Netherlands. The design duo – Belgian architects Pieterjan Gijs and Arnout Van Vaerenbergh – designed the fascinating church as an experiment meant to bring an artistic reflection on faith.
Rising in the picturesque Belgian region of Haspengouw, the Church is part of a public space art installation project by Z-OUT  for Z33 House for Contemporary Art. This project will be exhibited in different locations in Limburg, Belgium, over the next five years. Rising 10 meters in the air, the silhouette of an apparently traditional church proves to be, at closer inspection, 100 stacked layers and 2000 columns of steel plates. With an impressively recognizable shape, the church appears almost transparent when viewed from different angles while sunlight filters through its punctuated skin.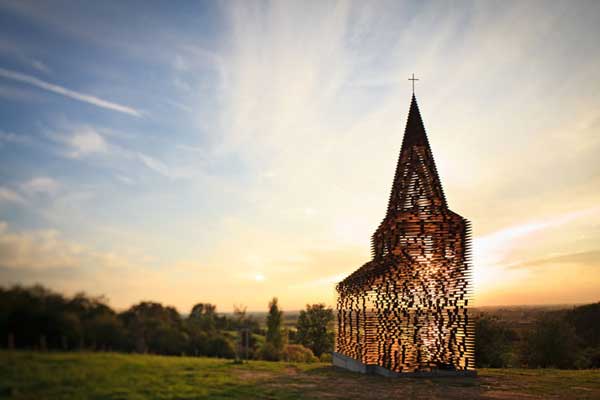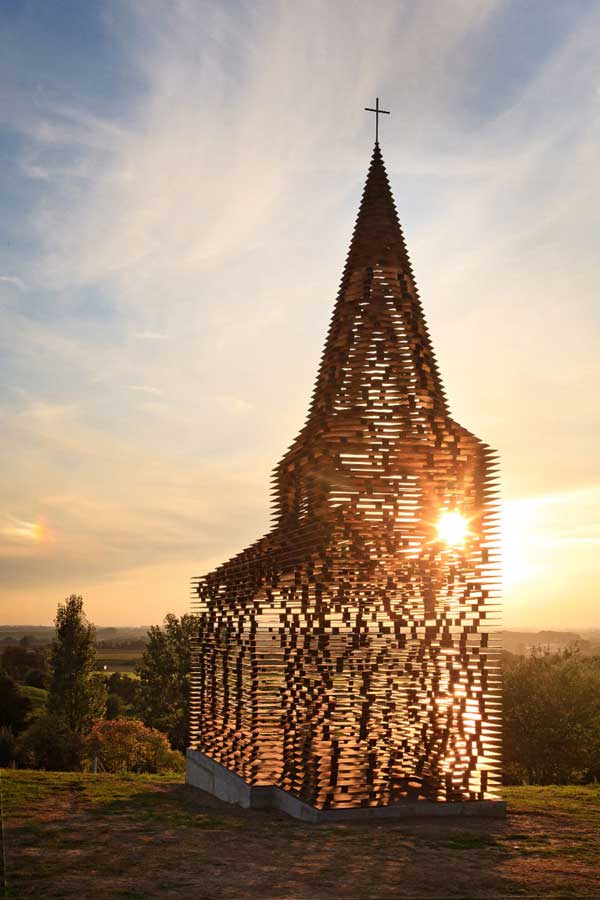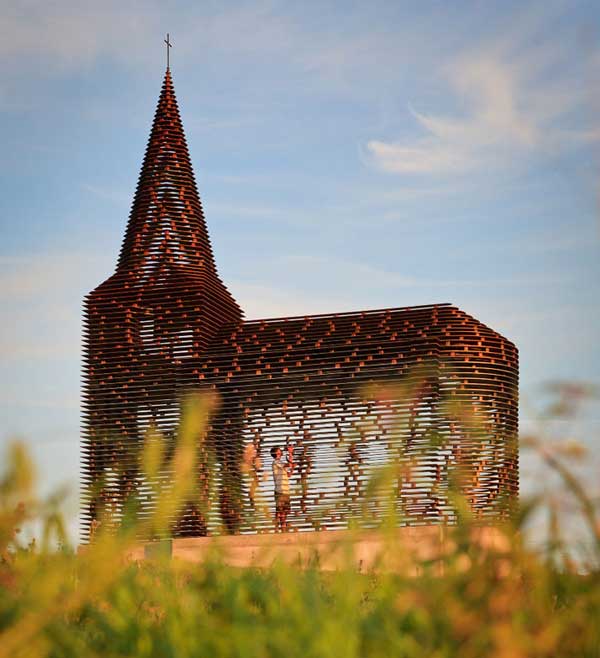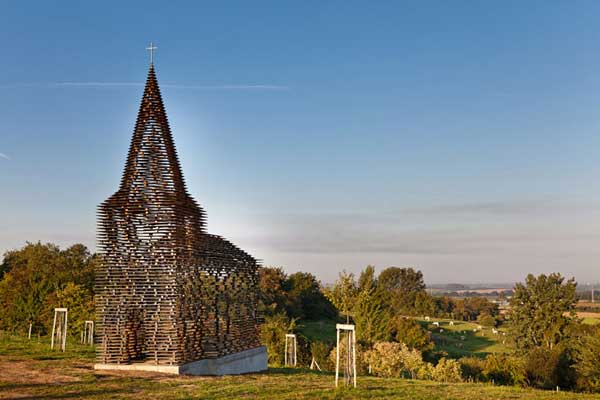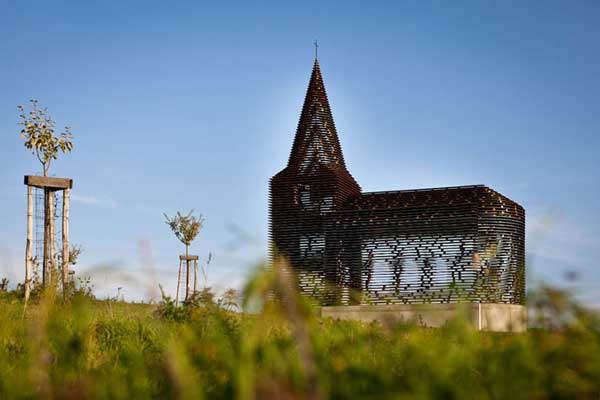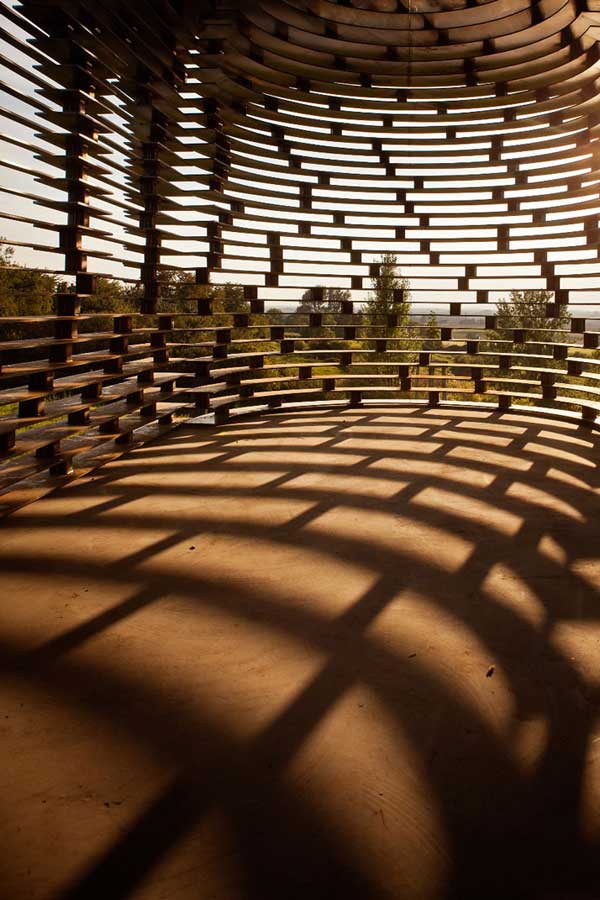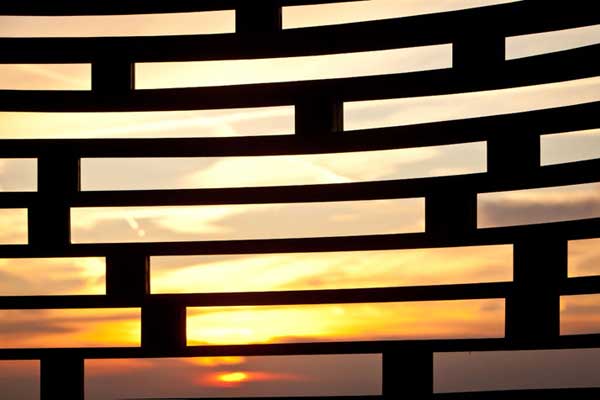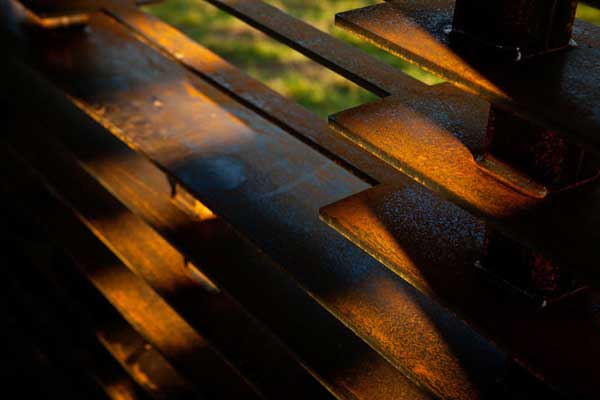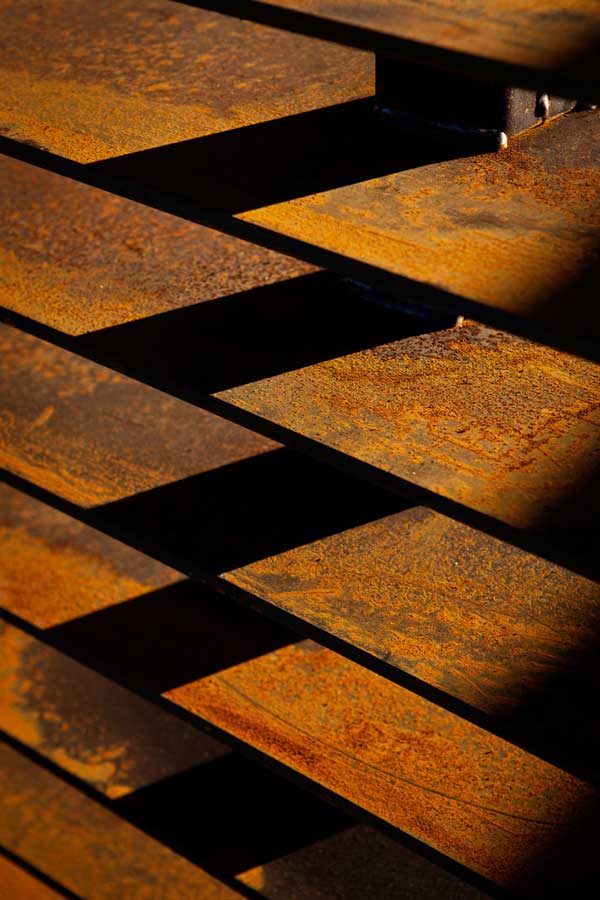 Liked the story? Share it with friends.