Tucked away in the heart of Hampstead Village in London, is an amazing contemporary house that has been recently placed for sale. Designed by renowned architects Paxton Locher, this gigantic 6,500 sq. ft house is set around a 40ft double volume reception room. The reception room, which has two retractable glass roof lights, transforms into an open-air courtyard when the glass roof is opened.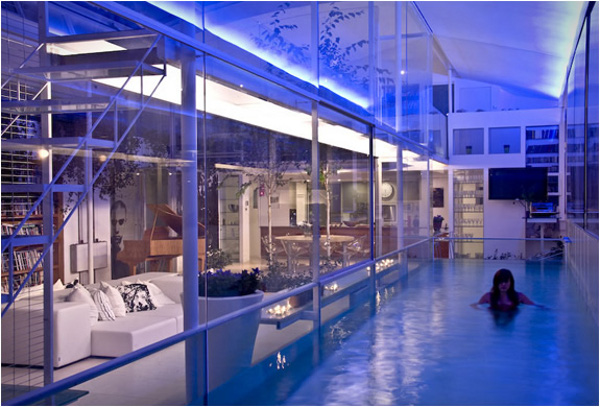 Alongside the courtyard, runs a dramatic custom-made glass swimming pool. The interiors have floor-to-ceiling glass walls which enable views of the courtyard and swimming pool from inside the rooms. The residence also houses five bedrooms, with the master bedroom overlooking the pool, a gymnasium, a party-and-media room, all of them featuring high-level windows. The interiors are done very tastefully and exude elegance in every aspect. Enjoy the pictures of this attractive modern house. How do you find this design?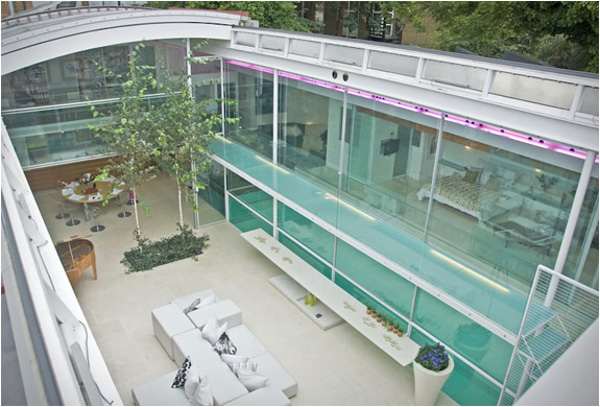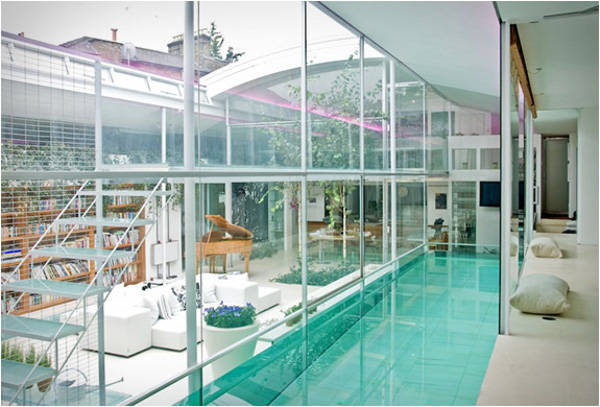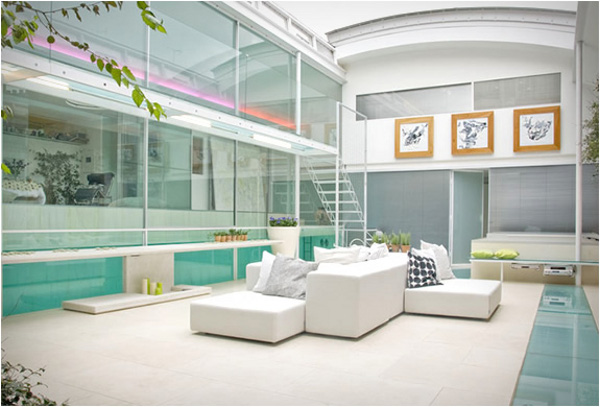 Liked the story? Share it with friends.