Award-winning creative design and build team Philip Watts Design from Nottingham, UK have come up with an eye-catcher- the Sculptural Staircase. The staircase features glass and timber detailing and was a bespoke design custom-made for a private residential interior in North Hampton.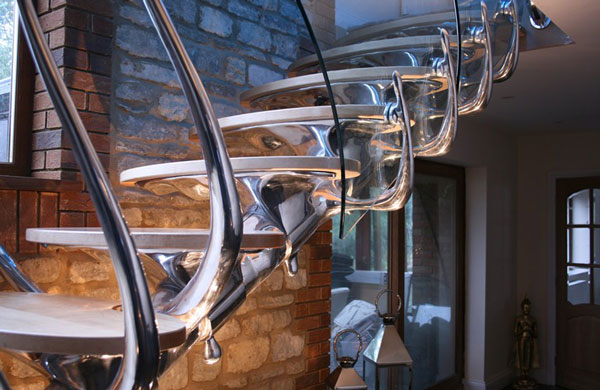 The design of the staircase reflects ingenuity and creativity and is an attractive piece of art. The glass and timber staircase is shaped in the form of a backbone that connects the two floors and appears to be melting into the lower floor into a metallic puddle. From the back, the staircase metal appears to be dripping and looks straight out of a sci-fi flick. Now this is certainly one of the most creative and smart staircase we've seen. Who would not agree?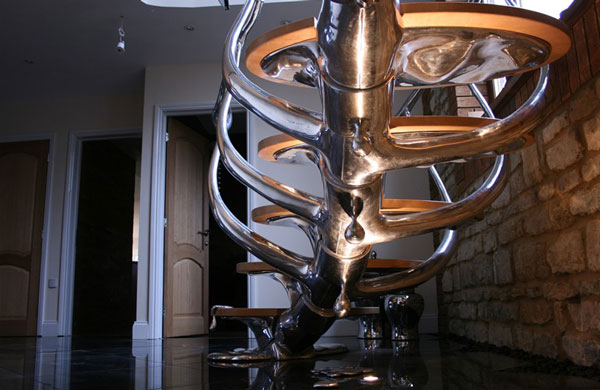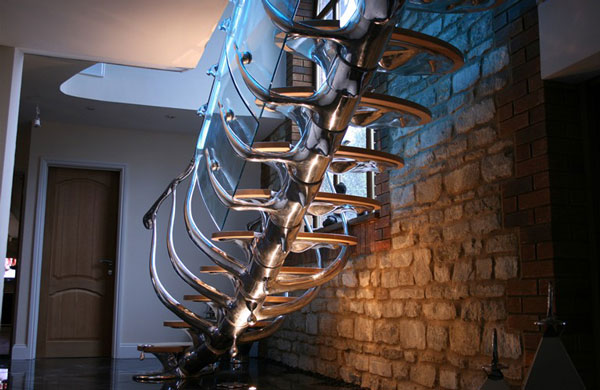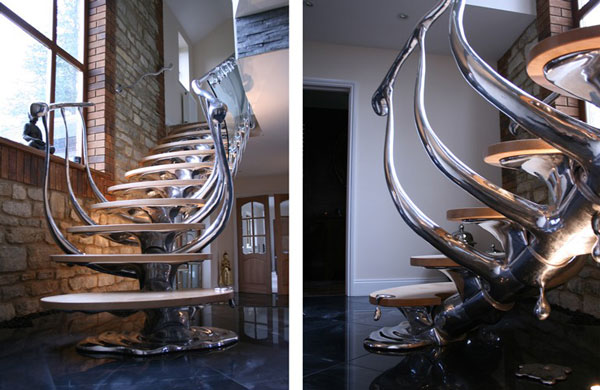 Liked the story? Share it with friends.