Look what we have for you here! Let us tell you about a glassy-finish contemporary two-floor residence located at Hamburg, Germany. The building has been granted 'the most beautiful new built house' award by BDA (Alliance of German Architects). Designed by aHamburgbased studio Splendid Architecture as a part of their project 'the House at the Park', the house is located in the shade provided by huge trees and that brings in a natural cooling effect into the house.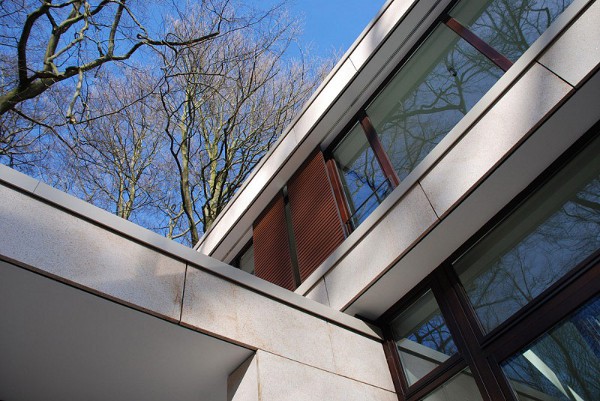 A part of the courtyard is decked with a lawn, and the remaining portion with black gravel. The view of the house in white tint against the greenery is luscious. Long glass windows extending from the roof to the floor add to the elegance and allow a clear vision of the outdoor scenery. During the night, looking at the house filled with yellow illumination against the dark background is awesome. The house has been designed for six people. We can spot a tree penetrating through the roof, near the entrance. That makes the house eco- friendly too.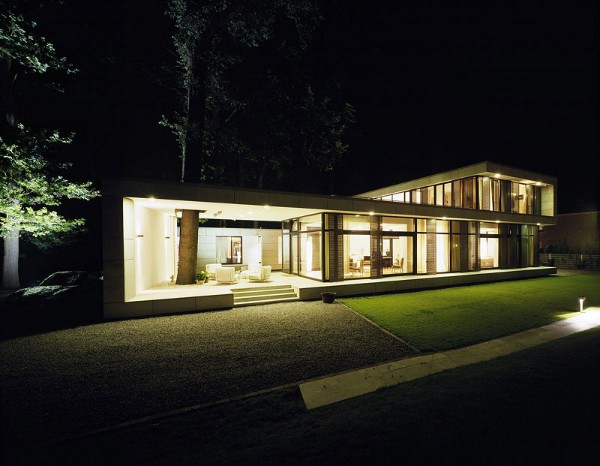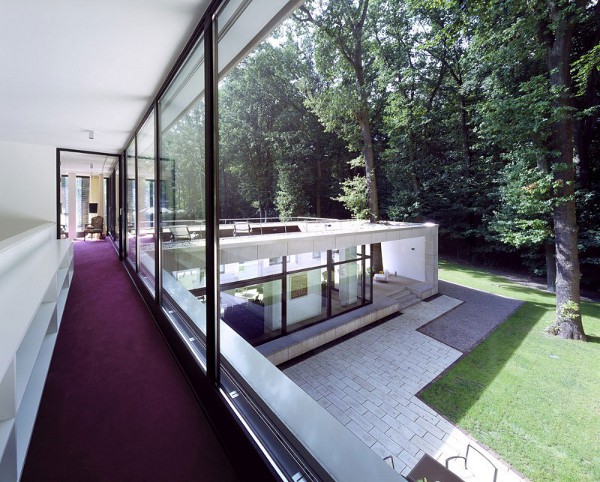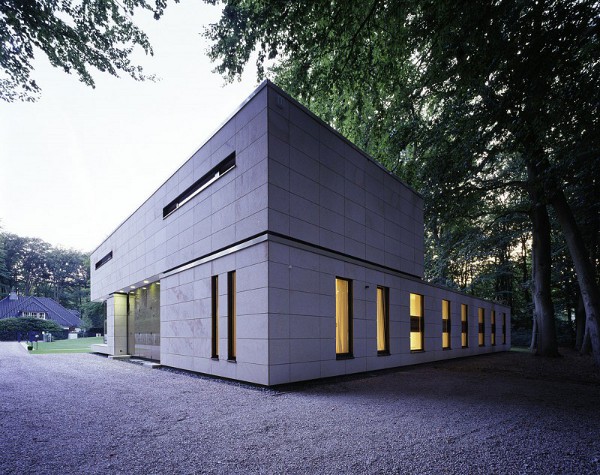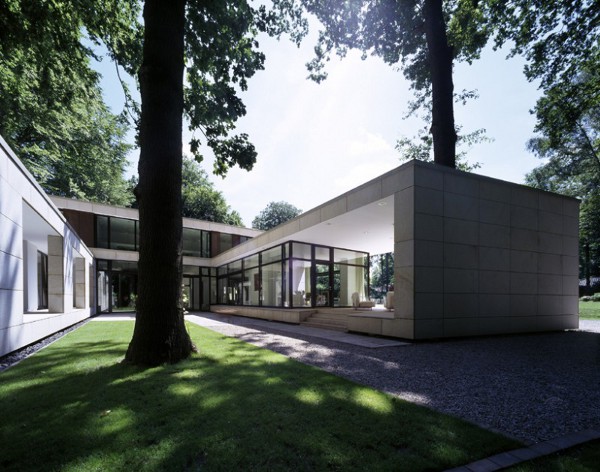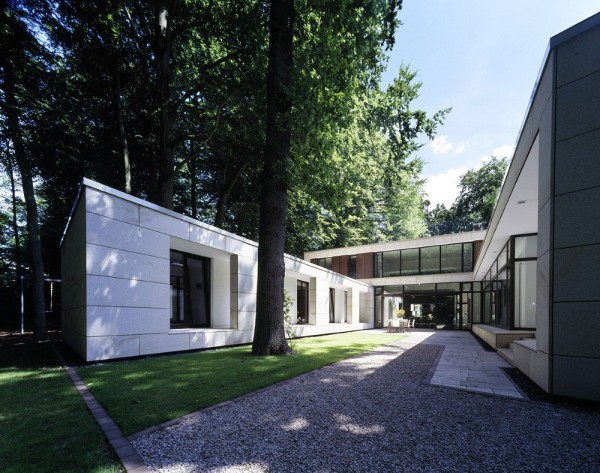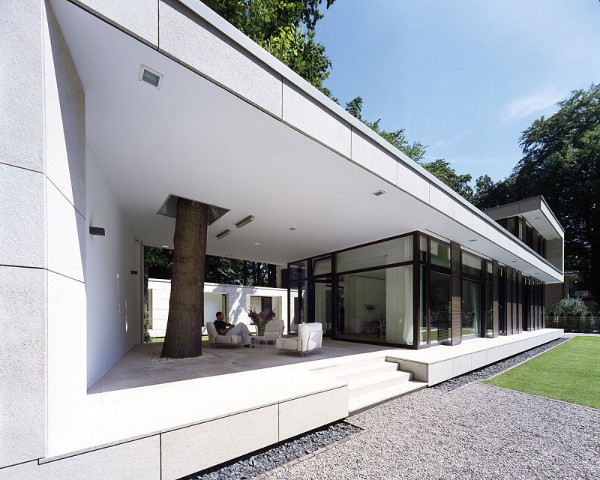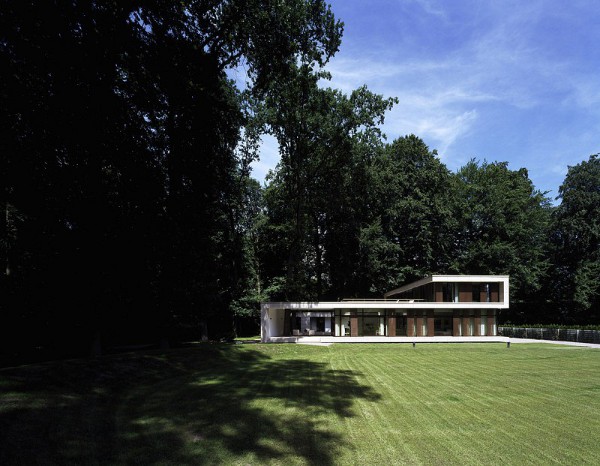 Liked the story? Share it with friends.