Design studio Neopolis has a new interior design for their headquarters, located in Zvolen,Central Slovakia. The interiors have been divided into four functional zones. The first zone (violet room) is separated from the other spaces by glass sliding doors. Also known as the administration room, this area has 4 working places and a small kitchen. The second area is designed for conferences and holds a big conference table that can accommodate 8 to 10 people. The third zone is for presentation purposes and has a large sofa and a monitor.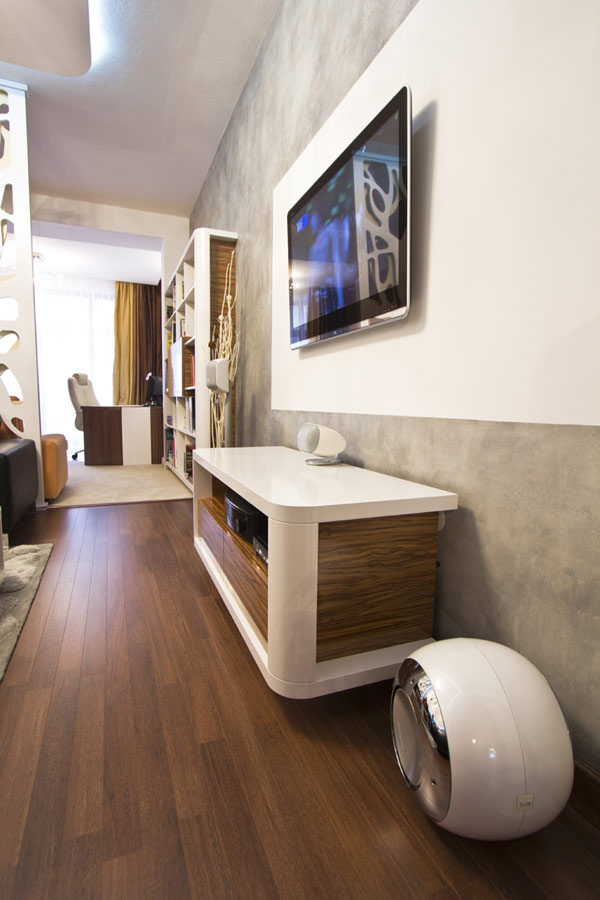 Last, but not the least, the fourth zone is isolated from the third by a perforated design wall with a tree theme. The two partners of the company work in this area. Next to this area, there is a small sofa with a coffee table and two big tables made of walnut wood and finished in white leather. All the interior elements and furniture are designed by Neopolis. The project has been designed by Vierka Dorčáková, Juraj Karlík and Krisztián Hruskó. The mix of colours and the contemporary approach with which the design has been dealt is very alluring.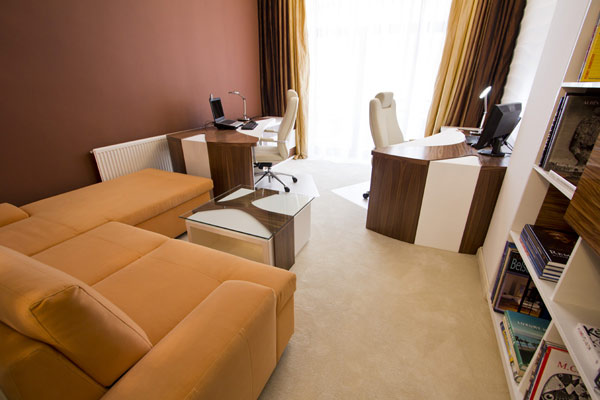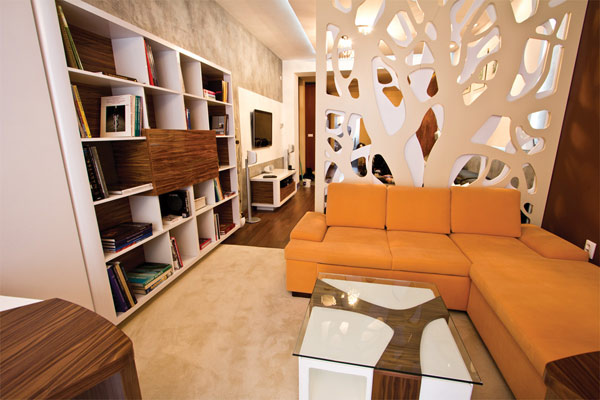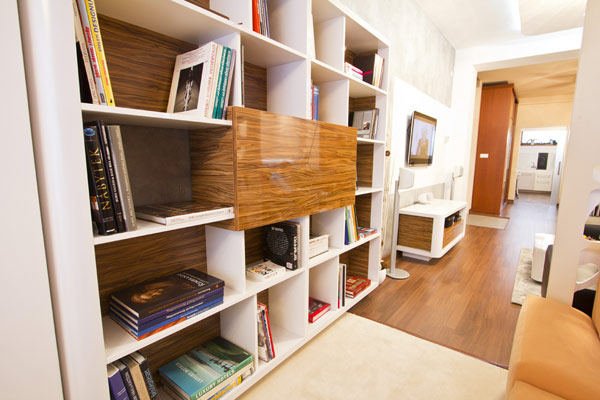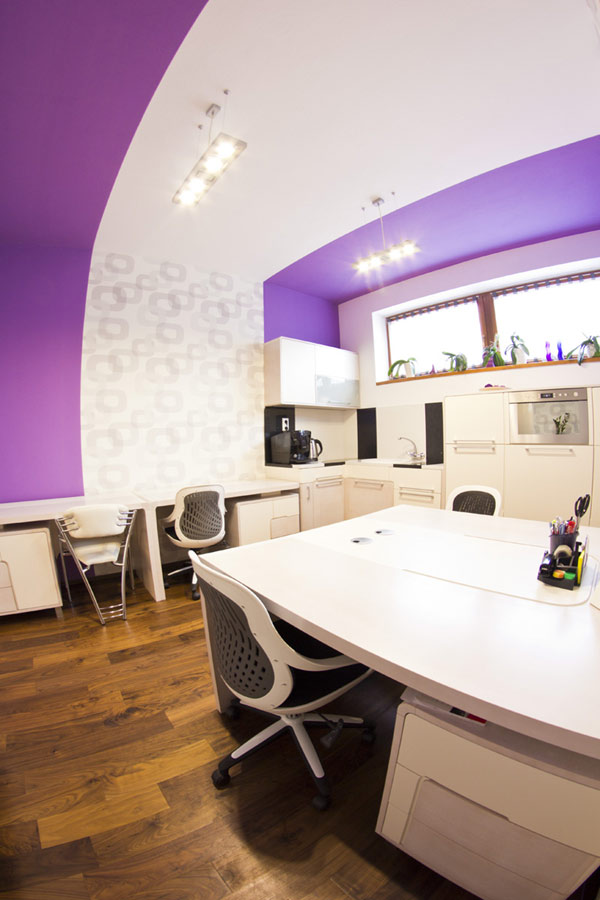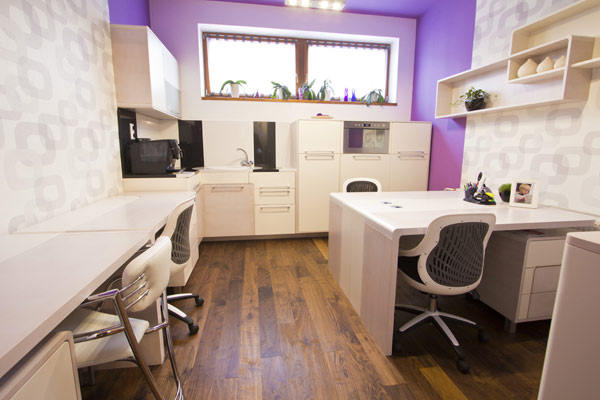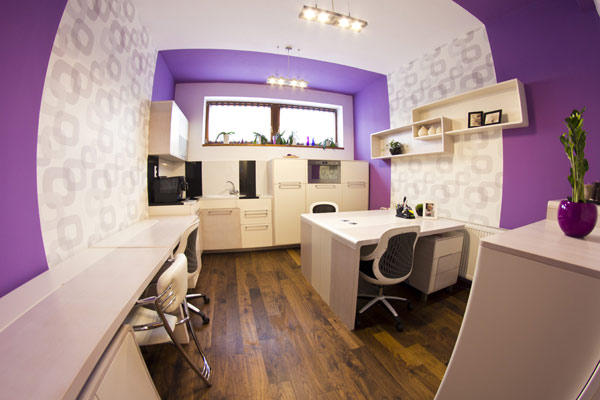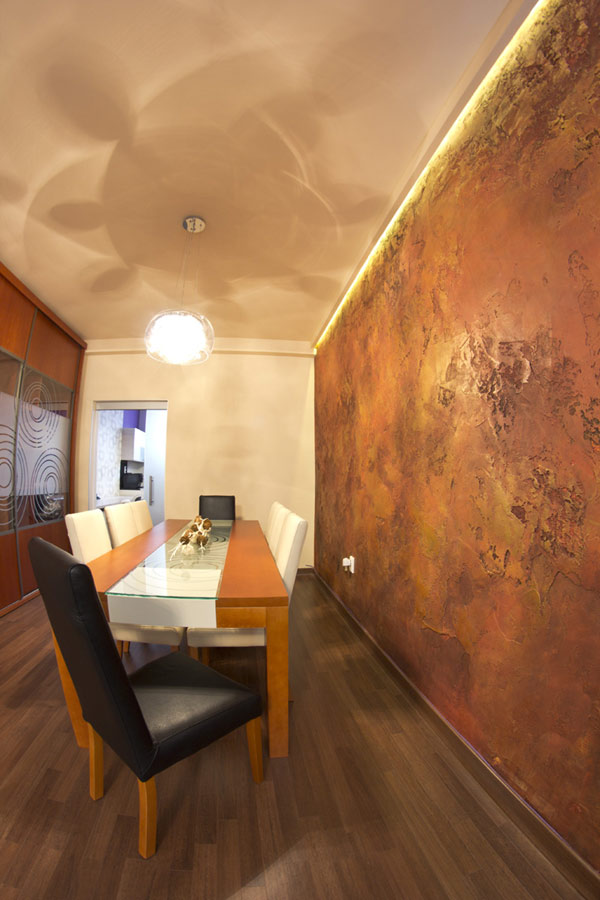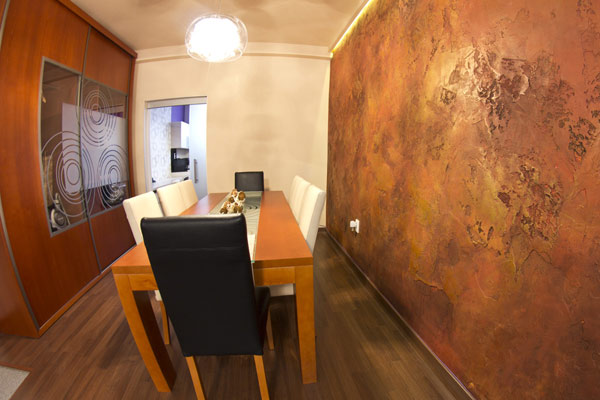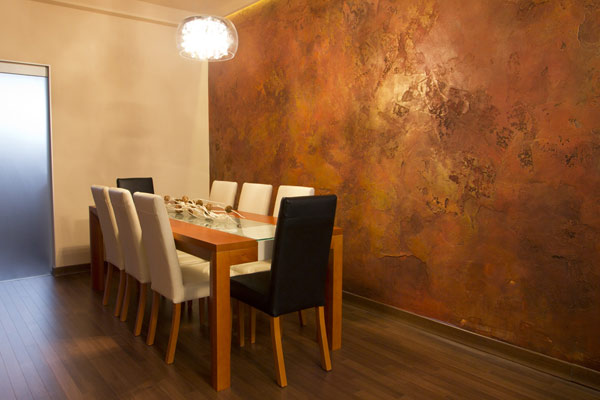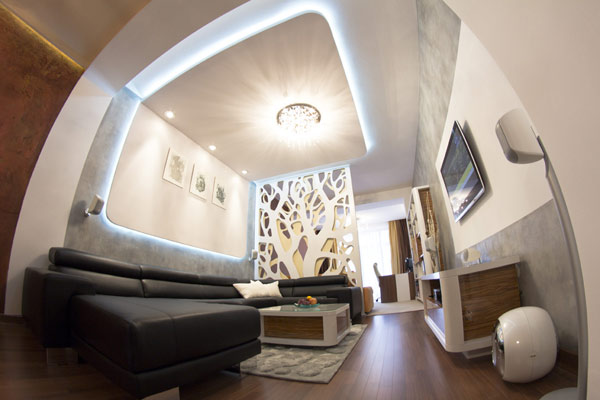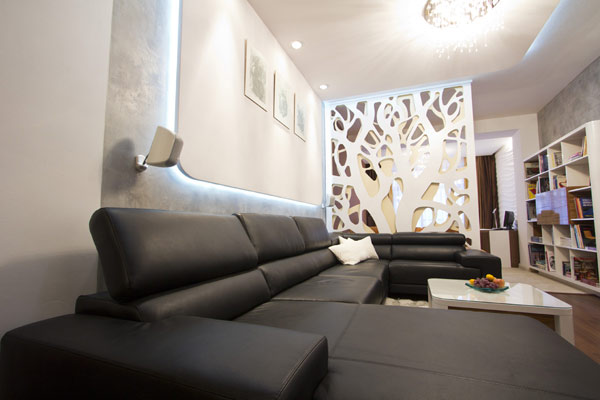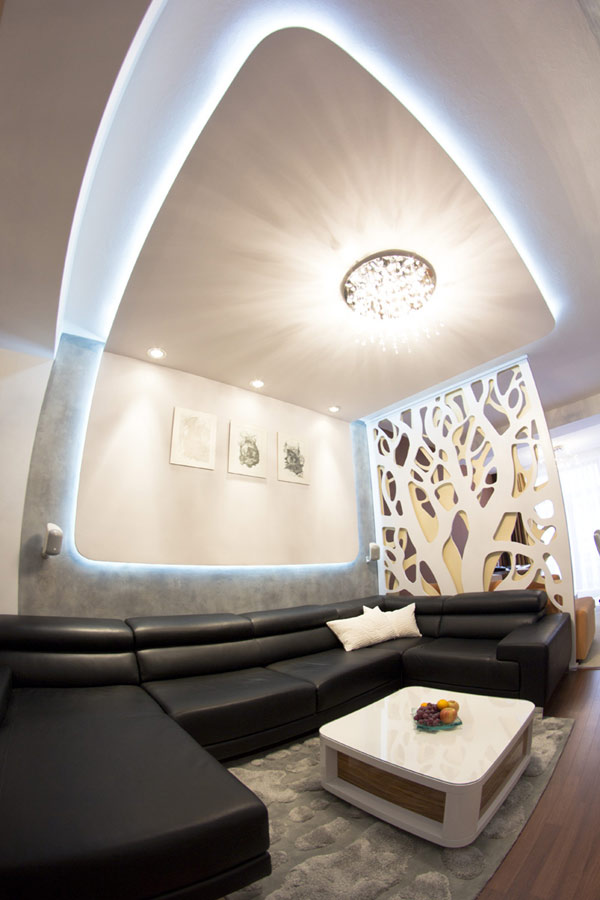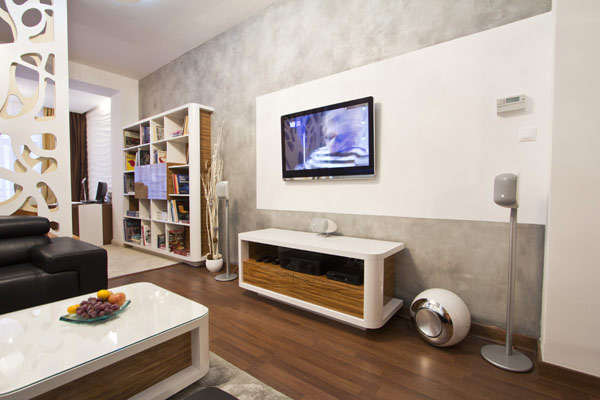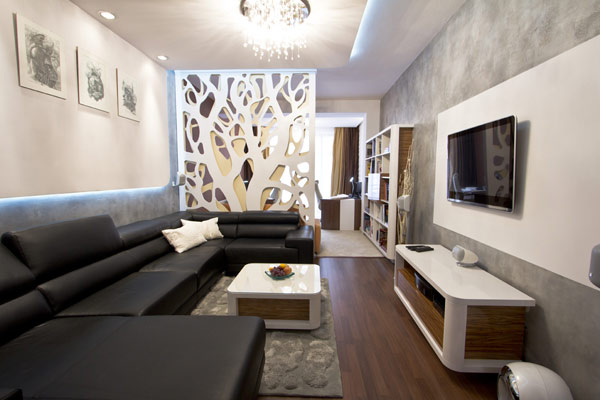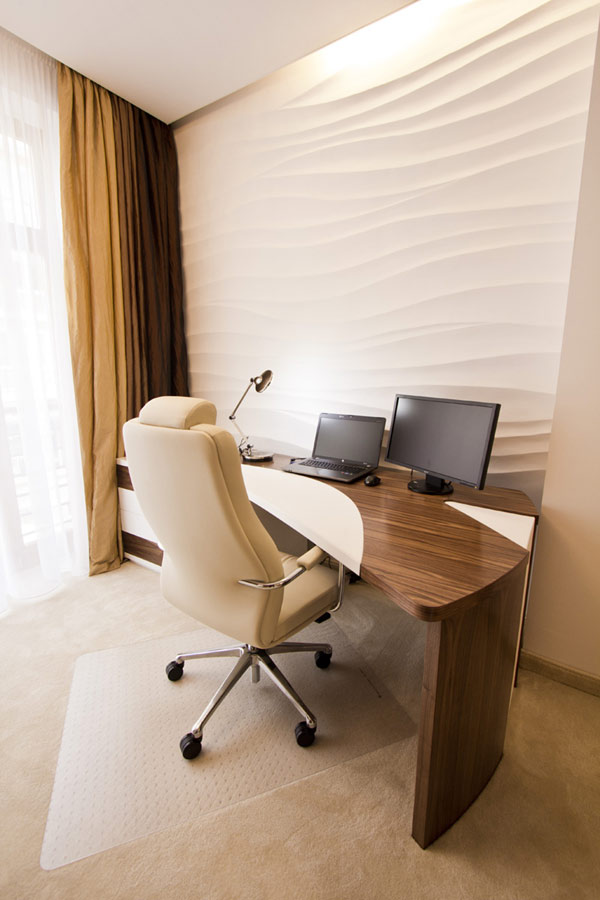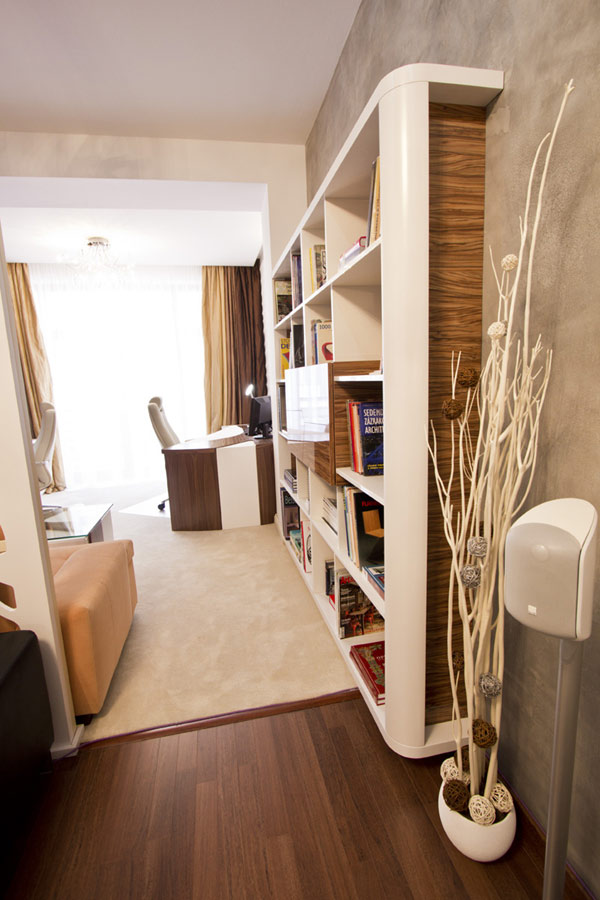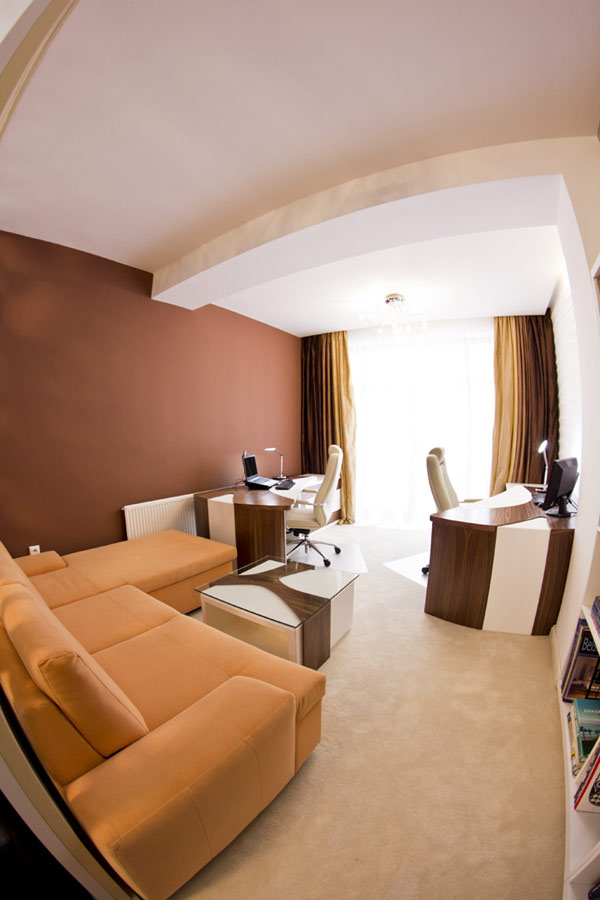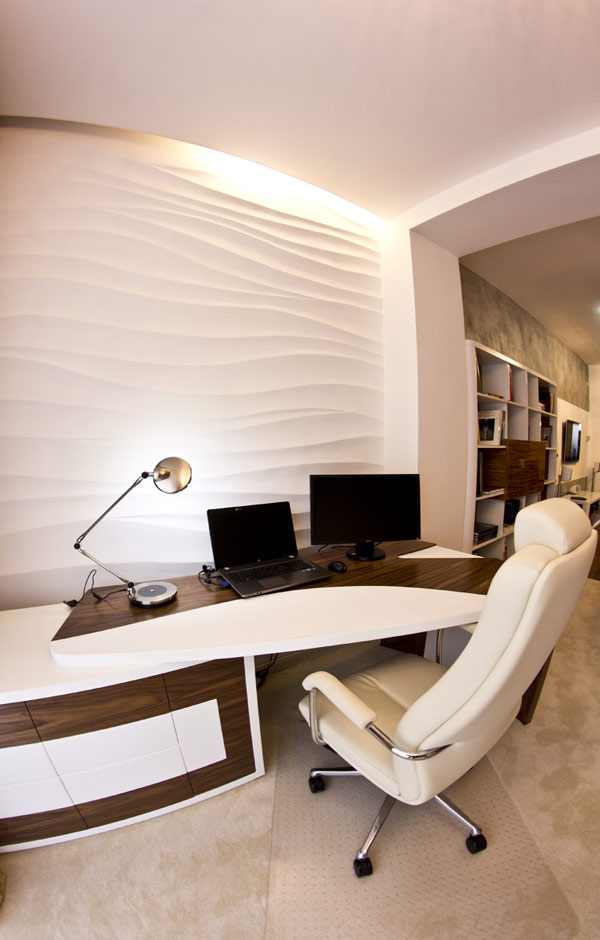 Liked the story? Share it with friends.